Joseph Morgan Interview For The Originals Season 2
Joseph Morgan Spills The Originals Spoilers: The New Brother, the Parents, and Revenge
The Originals comes back this Fall for season two, and we already heard lots of juicy details about the new season in the show's Comic-Con International: San Diego panel, but we also had the chance to catch up with star Joseph Morgan, who plays lead character Klaus, at the convention. Morgan chatted with us and a few reporters about where Klaus will pick up after the crazy happenings of the season finale (remember, there's a time jump), like how much grief he's going through, the brother who's coming, and how much revenge he needs.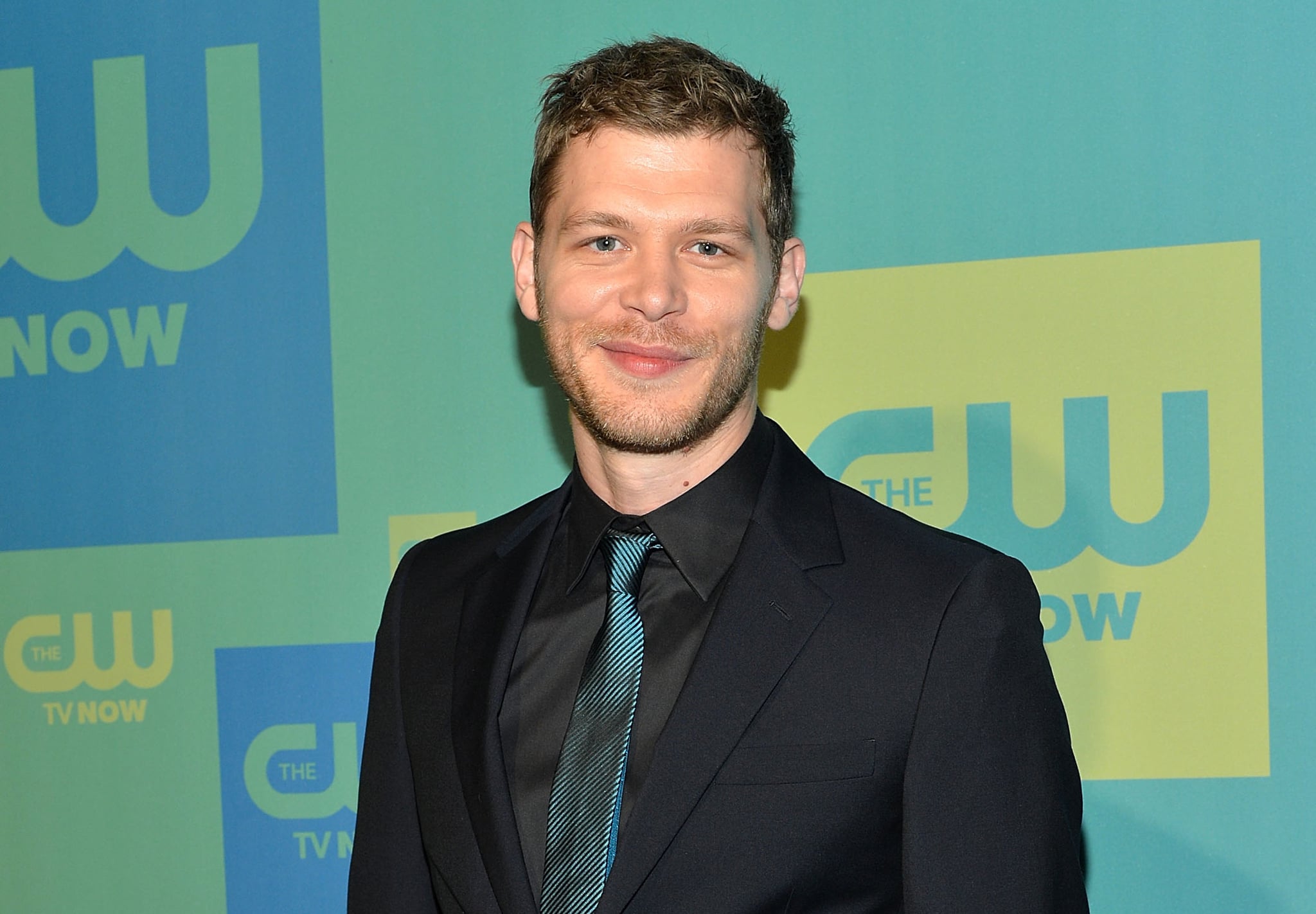 What can you tease about the first few episodes?
Joseph Morgan: They're going to explore a lot more of the original parents and their relationship with us [the Mikaelson kids], how that made us the creatures or the people that we are, how Klaus's relationship with his father influenced how he is as a father, and we're going to finally find out which one of the brothers came back, which one of them it was at the end. He's going to be seeking revenge on those who contributed to the sending away of his daughter or the need to send away his daughter. There's going to be some payment needed — blood payment needed.
So Klaus will be getting his revenge?
JM: They each have different ideas to deal with the loss of Hope. Even though they've confined themselves to the compound — Elijah, Hayley, and Klaus — they are very distant with each other, so it's like three strangers living in the same building. They have this huge baby-shaped hole in their lives that they don't want to talk about, and they each remind each other of what they've lost. They have different ideas of how to deal with that, and Klaus's idea — surprise, surprise — is revenge.
Is there going to be any levity amid all this darkness and drama?
JM: Yes, it comes in the form of Josh, everybody's favorite character! There is, and [Daniel] Gillies and I work pretty hard to inject some levity into our relationship. A lot of it's taken out! I feel like, if we're having too much fun with the scene, it's sort of going downhill because it's more about our enjoyment. As well as levity, there's some kind of relief from that darkness just with the compassion and the care that comes from these family members. We will see some rebuilding of relationships, and some of that will help alleviate from the dark cloud that's over them at the moment.
How soon will Esther and Mikael be revealed to Klaus and the main characters?
JM: That's in the "do not reveal" section of the talking points I was given! [But] on a show, which moves at a rapid pace, I think you can expect things to unfold quite quickly. We're not ones for dragging out story lines on The Originals too far — except for the whole pregnancy thing.