Will Katherine and Eddie Break Up in A Million Little Things
Will Katherine and Eddie Break Up For Good in A Million Little Things? Here's What We Know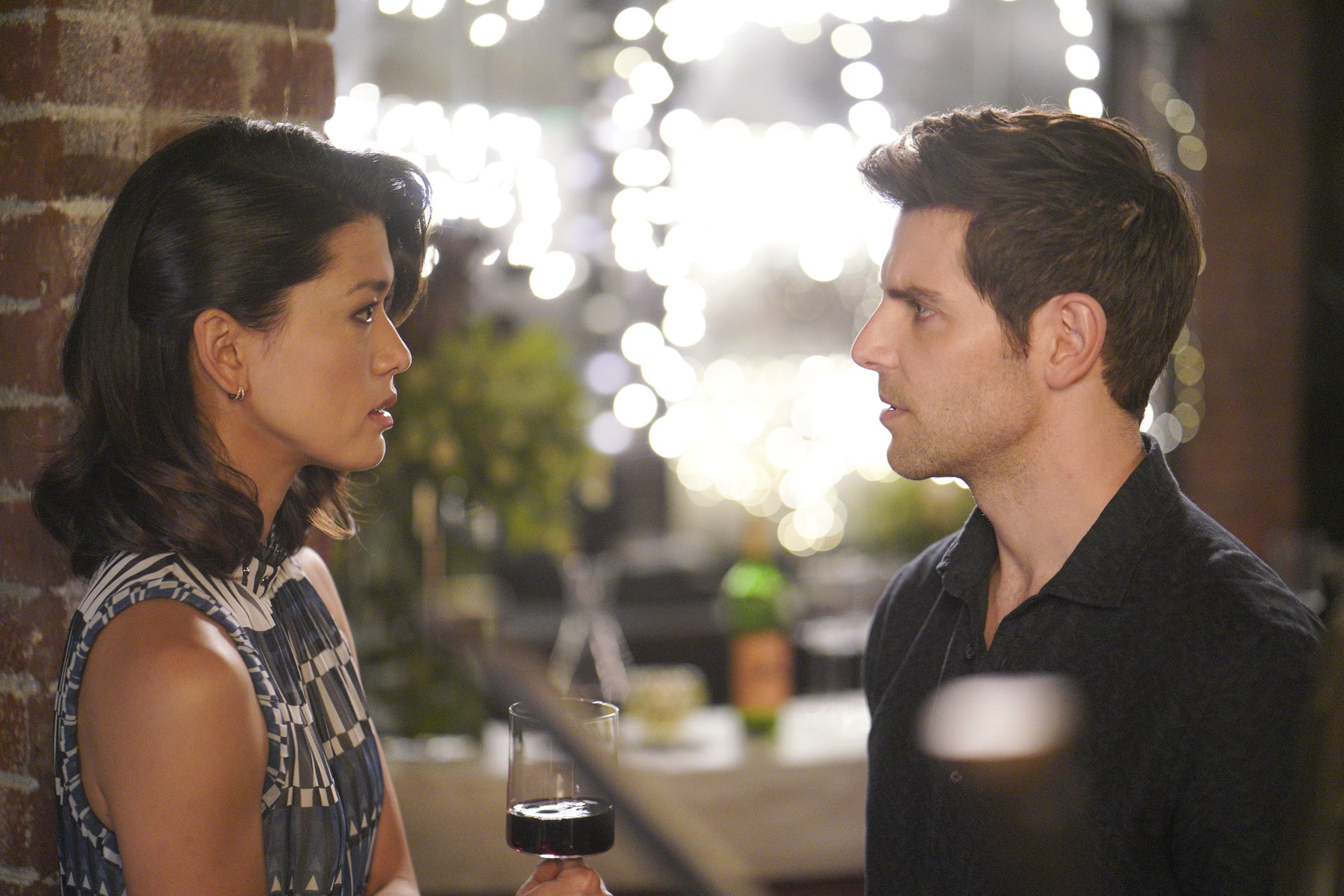 Warning: spoilers for the season finale of A Million Little Things below!
You know what, guys? I'm just going to come right out and say it: I can't stand Eddie Saville. Sure, the A Million Little Things character (played by David Giuntoli) is handsome, is musically gifted, and definitely has a sweet side, but none of that makes up for his continuous stream of bad decisions and terrible clichés (seriously — is this guy's dialogue ripped straight out of a Hallmark card, or what?).
His worst decision, by far, is cheating on his workaholic lawyer wife, Katherine (Grace Park), who deserves way, way better than him. (I'm still sad her relationship with Hot Hunter didn't work out.) But alas, the two decide to give things another go in the emotional season one finale after realizing they're stronger together and they need to try to make things work for their young son. But at the last second, after vowing that there will no longer be any lies between them, Eddie presumably chooses to come clean about how he's the father of Delilah's baby. The episode ends before we see what they discuss, but it's definitely not a promising way to begin their fresh start at romance. So, will Katherine and Eddie break up?
No, it's not as intense a mystery as figuring out why Jon chose to jump out of his office window, but it's still one I'll be wondering about until the show returns later this Fall. Fortunately, A Million Little Things creator DJ Nash gave Deadline a little bit of insight into season two, particularly about Eddie and Katherine's future:
"OK, Eddie is all but home, and they are committed to trying to make this work. But before Eddie can come back inside that house, he knows that their success in the past couple of months is because they have been honest with each other. So, he realizes before he comes inside that house he has to be truthful. And the thing about it is, the thing he is telling her is stuff from the past. It's not like he just got someone pregnant. So there is an impossible situation that we're putting Katherine in."
Apparently on the morning that actors Giuntoli and Park shot the scene in which Eddie tells Katherine they have to talk about something, Nash handed them the rest of the script for the scene that will pick up in season two.
"I said, 'I haven't shown this to the network yet. But we're going to shoot the whole scene because we're here.' So we shot the rest of the scene," he explained. "I will say, the two of them are fantastic in it. As wonderful as they are individually, together there is something so special. I'm so excited to carry that story next year and to see us watch what she is going to do and how she is going to handle this impossible situation."
If it were up to me, Katherine would see this as an opportunity to break up with Eddie for good and find someone out there who 1.) truly appreciates her and 2.) isn't about to welcome a child with his mistress. But then again, Katherine is pretty smart, right? I wouldn't be surprised if Eddie tells her the news and she simply responds with, "I know."