Is Katy Keene in Archie Comics?
Everything You Need to Know About the Main Character in Riverdale Spinoff Katy Keene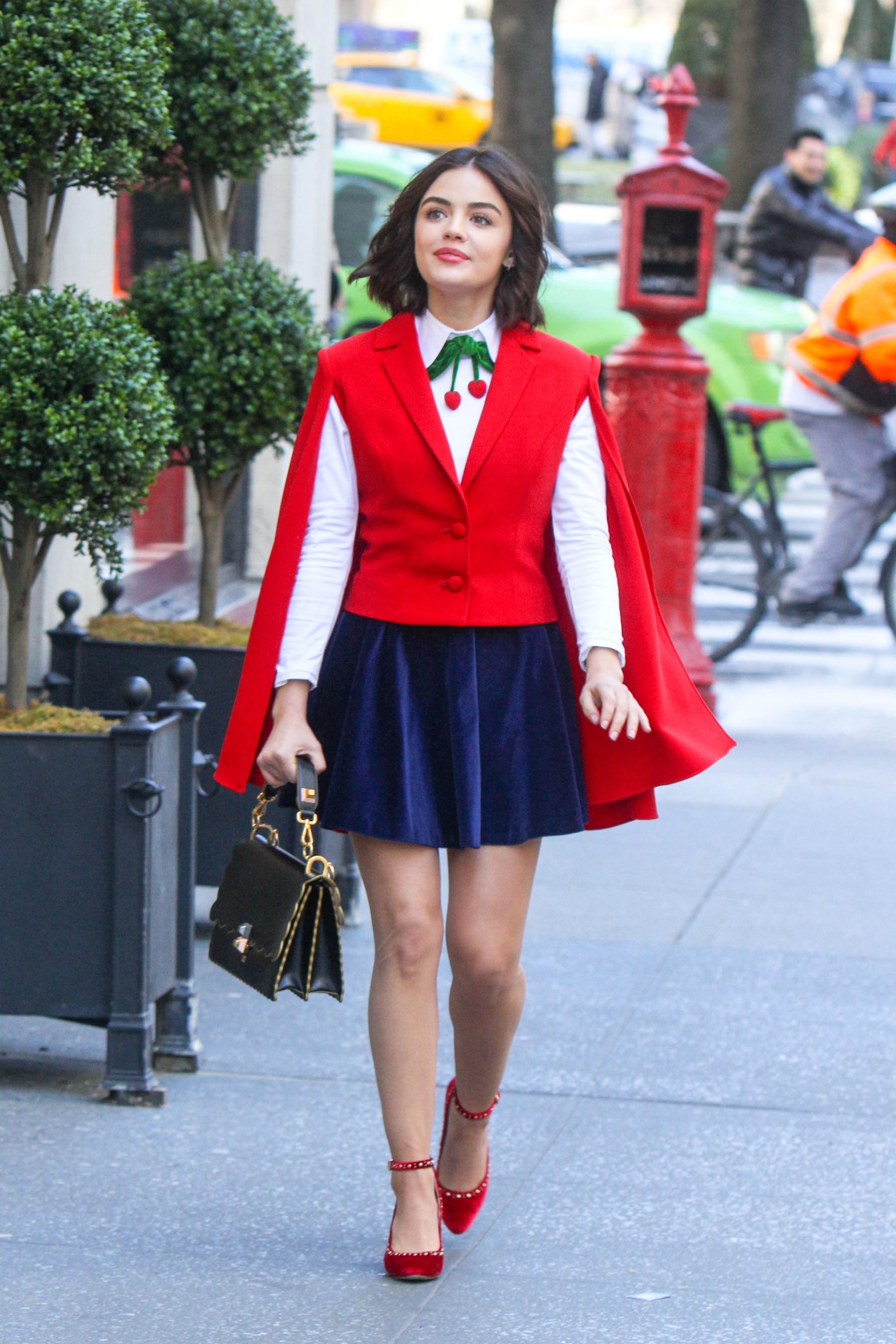 Back in 2019, The CW, greenlit a pilot for yet another Riverdale spinoff series (the first being Chilling Adventures of Sabrina on Netflix), this time based on Archie Comics character Katy Keene. The pilot was officially picked up the series, which then premiered as part of The CW's 2019-2020 lineup, with Riverdale star Ashleigh Murray reprising her role as Josie as she heads to the Big Apple.
However, Katy herself hasn't yet appeared on the flagship series, so you may be wondering just who the title character is and why she warrants her own show. Portrayed by Pretty Little Liars star Lucy Hale, The CW's Katy will work as a personal shopper at a luxury department store in New York City, with dreams of someday becoming a fashion designer. Described as being "bold, big-hearted and independent," Katy will spend the series juggling friendship, romance, and her professional ambitions as she works to make a name for herself in the big city.
In the comics, Katy Keene was first introduced in the pages of Wilbur Comics in 1945 and subsequently appeared in various issues of Archie, Jughead, Betty and Veronica, and Ginger. Ultimately, she went on to receive her own self-titled run in 1949, which continued for the next 12 years. Since then, Katy has popped up here and there in specials and various revivals, with her most recent appearances compiled into the trade paperback Katy Keene "Model Behavior" in 2008.
The Katy of the comics is a model, actress, and singer who experienced great success in all three pursuits. She was known for her great taste in fashion, and her wardrobe often incorporated reader-submitted designs, which endeared her series to fans. Several other significant characters from the Katy Keene comics will also make the jump to television with her, including Katy's longtime boyfriend, K.O. Kelly (who will be renamed Ko Kelly in the TV series), and her fierce rival Gloria Grandbilt.
Since Katy Keene promises to be a "musical dramedy," expect most of Katy's interests and skills from the comics to follow her to the small screen. While Katy has been portrayed in the comics as both a high school student and a young college grad, in the TV series, she'll be a professional 20-something with a sharp eye for clothes and an enchanting singing voice. The series will kick off as she first encounters Josie McCoy, journeyed from Riverdale to New York to pursue her music career. After that, we're not sure what the future holds for Katy and Josie, but if Riverdale is any indication, expect it to be brimming with twists, turns, and plenty of drama.