Is Lou Gay on NBC's Rise?
NBC Producers Defend New Drama Rise Amid Cries of LGBTQ+ Erasure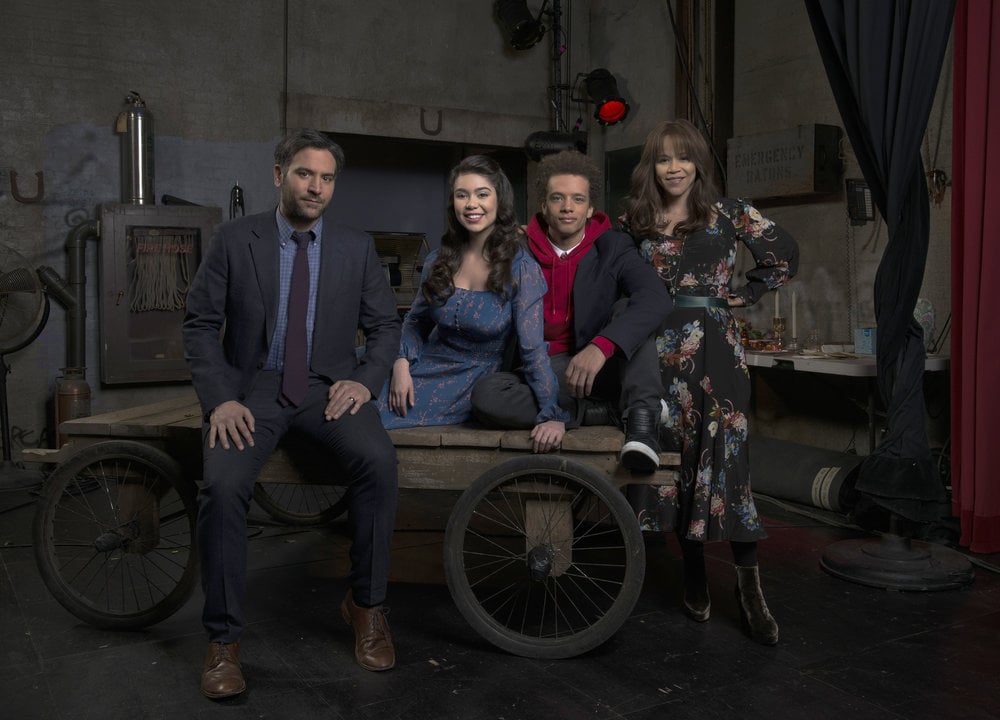 Update: On Jan. 14, Rise's executive producers Jason Katims, Jeffrey Seller, and Flody Suarez released a joint statement:
"The misinterpretation by some of what we've done with this show goes against what we fundamentally believe and who we are as individuals. We are firmly committed to LGBTQ inclusion, and most of all, are excited for the community to see Rise, which we believe portrays positive depictions of LGBTQ characters and stories on broadcast television with honesty and sensitivity. To that end, we worked with GLAAD on the show's LGBTQ storylines to ensure they are told with respect and authenticity."
Original story: By now, you may have heard about NBC's new musical drama, Rise. In short, it's about a high school teacher, Lou Mazzuchelli, who decides to revive the theater department in his small town. Lou opts for a rather daring first musical as he attempts to breathe new life into the high school's (presumably dusty) auditorium: they're putting on a production of Spring Awakening. Rise has all the ingredients to be a great show, but there's already one glaring creative decision that's utterly changing the very fabric of the story: Lou is straight.
Before I lay out why this character's heterosexuality is upsetting, allow me to color in some background. Rise is based on the book Drama High, written by Michael Sokolove. But Drama High is actually based on the true story of Lou Volpe. In real life, Volpe did indeed invigorate the small city of Levittown, PA, largely through his love of theater. Volpe was married to a woman until he realized (or came to terms with the fact) that he is gay. But Rise, the TV show based on the book that's based on Volpe's life, intends to make Lou straight.
During the Television Critics Association's annual Winter press tour, showrunner Jason Katims explained why they decided to rewrite Lou as a heterosexual character, who will be played by How I Met Your Mother's Josh Radnor.
"I hope and believe that we carry a lot of [Lou Volpe's] spirit into the show. We took that as inspiration. I felt like I needed to make it my own story," he said. "With Lou's family, there's a lot of reimagination — not just if he's gay or straight, but the family structure . . . It was important to honor the source material, but to also make it my own so we'd be able to lean into it."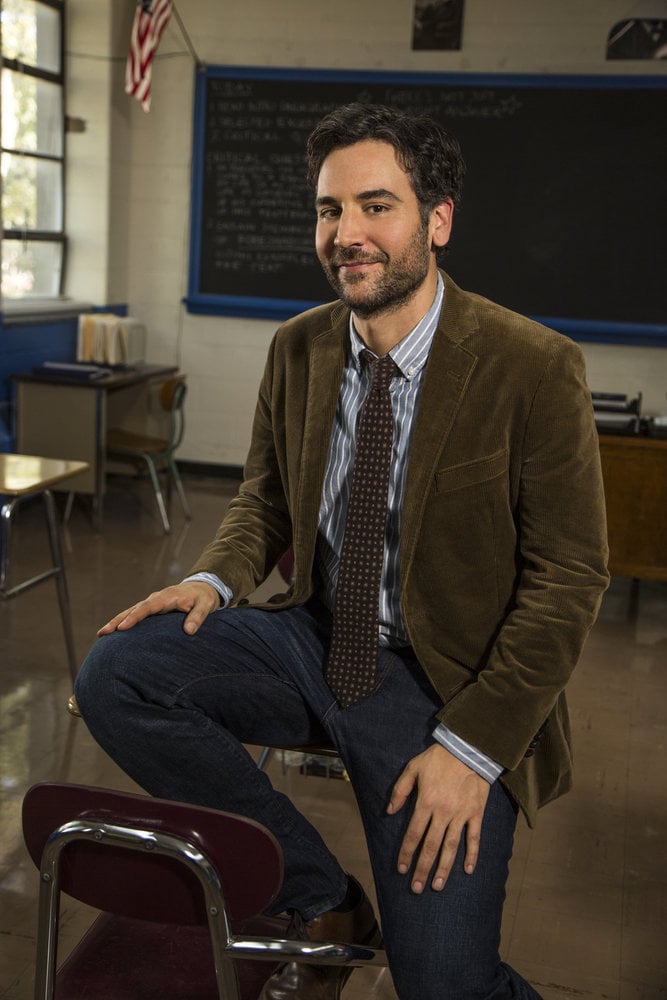 Perhaps an ironic aspect of this whole situation is Rise's relationship with its predecessor, Glee. Right out of the gate, both of the shows were automatically conflated: small towns, big dreams, singing — you get the picture. What's interesting is that Glee was also considered to be a story inspired by Volpe's life. In fact, a New York Times profile of Lou Volpe is titled, "The Real-Life 'Glee' in Levittown, Pa."
Already, instead of setting itself further apart from Glee, Rise is taking a step closer. We've already seen the heterosexual teacher trying to inspire himself and his students; Matthew Morrison did a great job portraying that as Mr. Schuester in 2009. Now, almost a decade later, it's time for a new story.
"Now, almost a decade later, it's time for a new story."
Incorporating Lou's sexual preference as a storyline would only have yielded exceptional results. I would argue it's more interesting and dynamic to see a man come to terms with his homosexuality. Lou would represent an older generation of gay men who lived in a more oppressive and less accepting society. As The Guardian reported in 2010, the average coming out age for men in the later part of the 20th century was 37 years old. Lou could have represented that narrative in a beautiful and touching way. After all, we so often see the gay narrative materialize through a "coming-of-age" lens. But middle-aged gay men exist. Elderly gay men exist. It would mean a lot to see that represented on TV as well.
This creative decision is not just ill advised because we've "seen it before" on Glee. It's about erasure. It's about taking a story that is inherently LGBTQ+ and eliminating one of the most important parts. The theater has long been a protective and safe space for gay men and the rest of the LGBTQ+ community. It makes sense for a closeted teacher to find his true self by tapping into that form of art. If Katims felt like he couldn't do justice to the original story, perhaps he shouldn't have taken on Rise as a project. Are there not plenty of able gay writers in Hollywood who could have done the job instead?
Rise could have claimed a nuanced, memorable benchmark in the LGBTQ+ television canon. It could have given us a story we've never seen on screen before. Now, it just seems like a regurgitated version of the same thing we've watched over and over again.