New American Idol Judges 2018
The American Idol Revival Finally Picks Its Third Judge — Lionel Richie!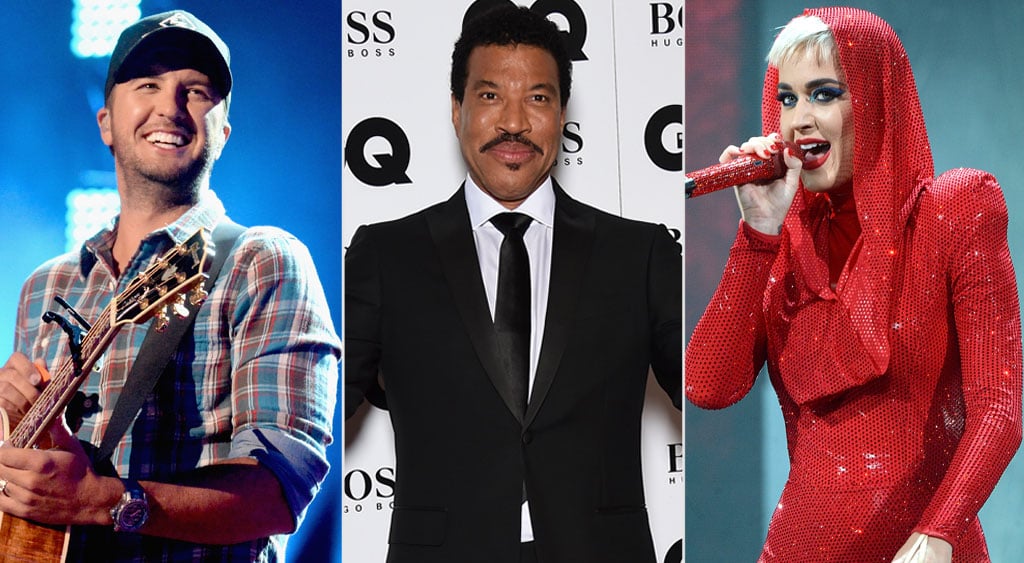 It's official: American Idol is coming back, and the long-running musical competition program has finally filled up its judge's table. The show aired its 15th and final season on Fox in 2016, and now that it's transitioned over to ABC, a few changes are being made. While Ryan Seacrest is continuing his role as host, a new set of judges are ready to take over for Jennifer Lopez, Keith Urban, and Harry Connick, Jr.
The first to announce their involvement in the American Idol reboot was Katy Perry in May, who we can totally see filling the quirky "good cop" role on the show. Although both Lionel Richie and Charlie Puth were in the running to be the second judge, the spot ultimately went to country singer Luke Bryan, who has been in consideration for the role by ABC execs since July. Fortunately Richie wasn't out of the running for good, since it was confirmed on Sept. 29 that the music legend will be the third and final judge.
Auditions for the new season kicked off in Florida in August, and the show is expected to premiere in March on Sundays and Mondays.