Pitbull and Fifth Harmony Song "Por Favor"
Your Hips Won't Be Able to Resist Grooving to Pitbull and Fifth Harmony's New Song "Por Favor"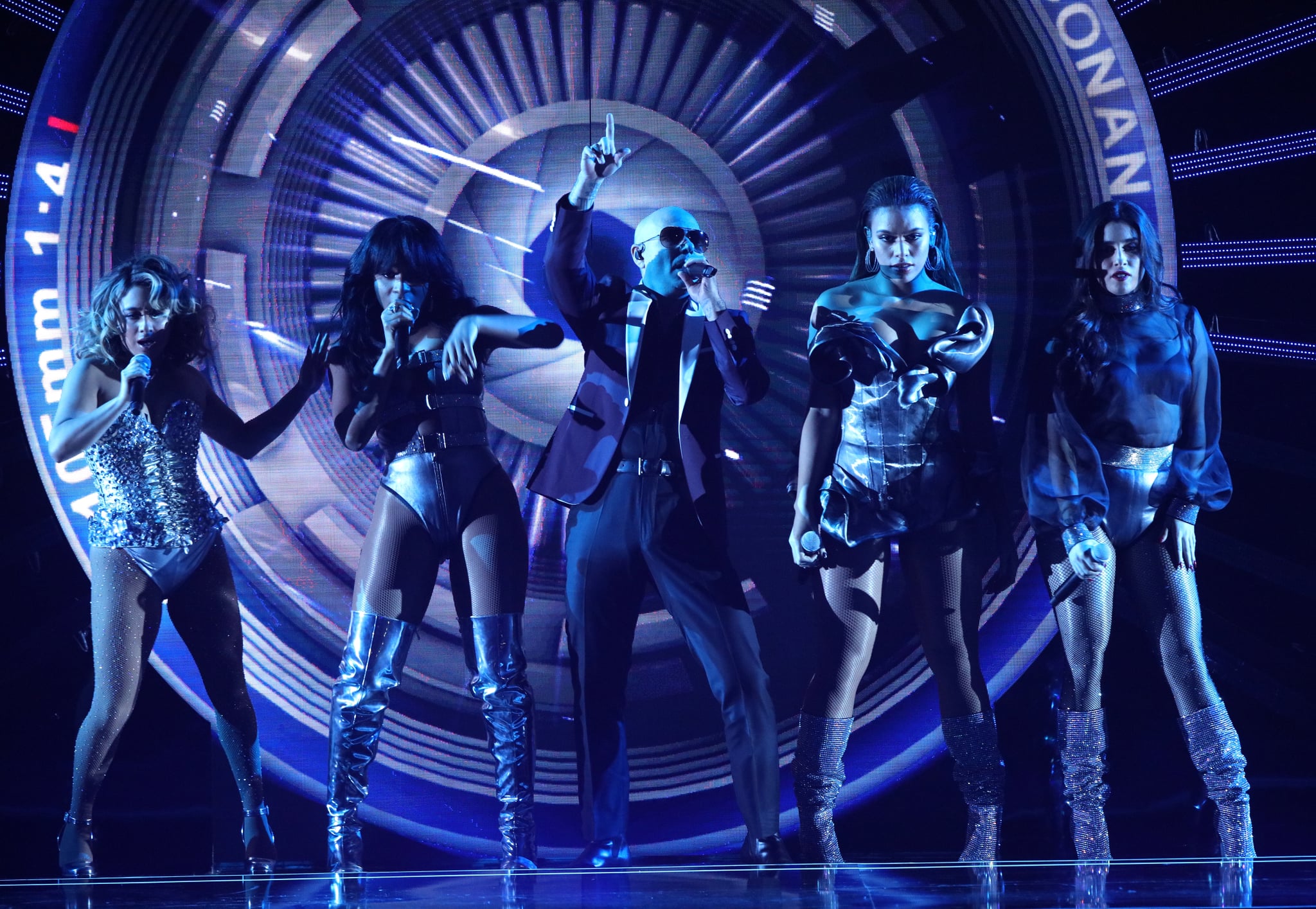 Pitbull and the ladies of Fifth Harmony debuted their new song "Por Favor" during the Latin American Music Awards on Thursday, and now that we haven't stopped listening to the song all day, we can officially confirm it's a banger. The sexy song is essentially a Spanglish love letter between Pitbull and Ally, Lauren, Normani, and Dinah. It's the perfect jam for us to put on blast and dance along to all weekend.
It was a huge night for Pitbull, who in addition to debuting the hit song, took home the first-ever Latin AMA Dick Clark Achievement award. His praise-worthy speech about rebuilding after natural disasters had the crowd on their feet. Listen to the song below, but we're warning you: there's a high chance you're going to want to break out in salsa.