Princess Margaret's Relationships Over the Years
The Crown Paints a Sad Picture of Margaret's Love Life, but Is It True?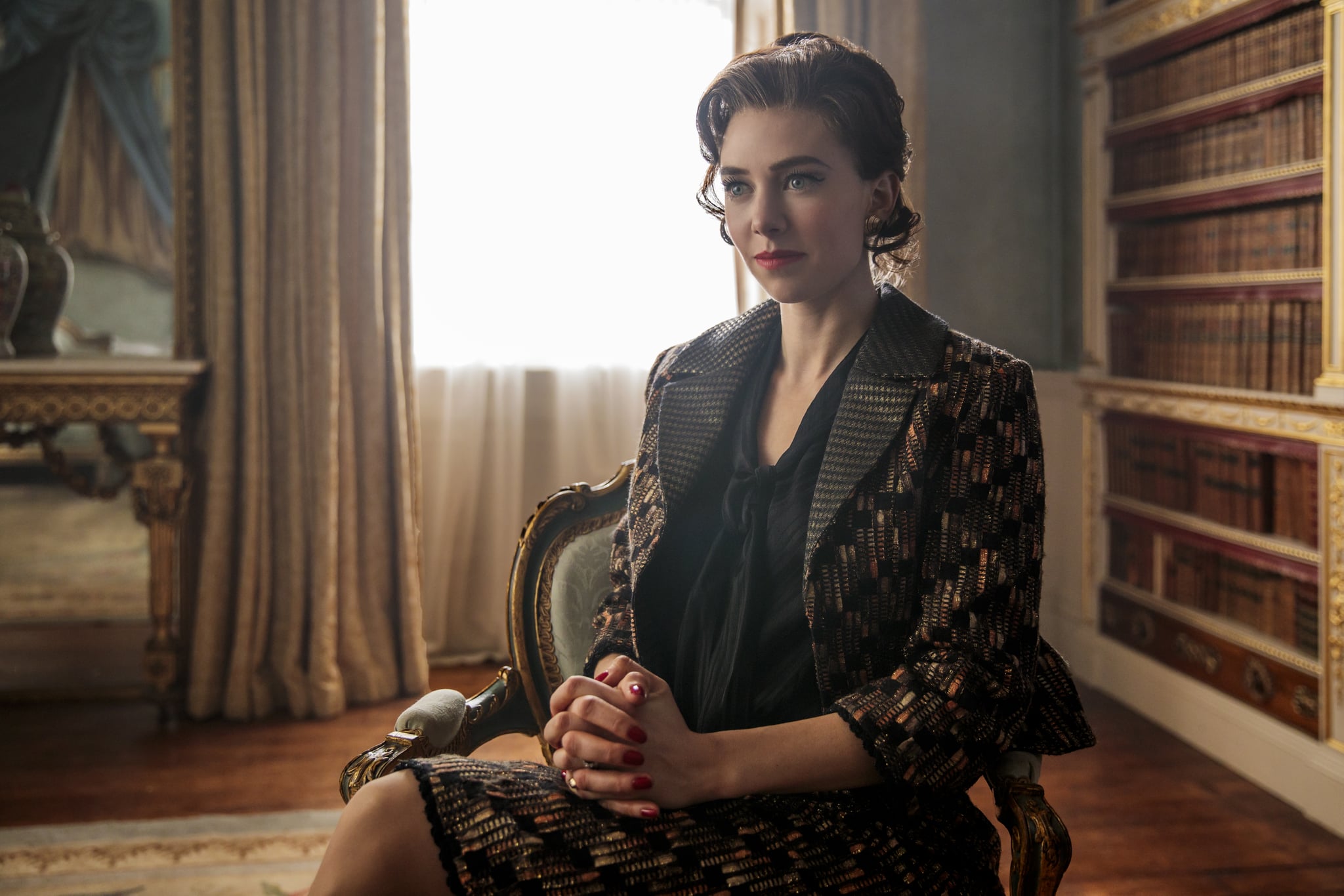 Image Source: Netflix
Throughout The Crown, we've seen Princess Margaret try to navigate her way out of her sister's shadow. She's a glamorous and passionate socialite who racks up a series of disastrous relationships throughout her life. The princess can never seem to find true happiness as her love life takes one hit after the next.
Her tragic tale begins in season one, when Margaret gets involved in a whirlwind romance with a man 16 years her senior, Peter Townsend, who at the time is a married man. Margaret first falls in love with him as a teenager, and it develops into talks of marriage by her early 20s.
Although in The Crown, this love affair is common knowledge, in real life, the lovebirds actually kept their relationship well-hidden throughout Margaret's teenage years. Ultimately, though, when their romance was revealed, it was deemed inappropriate. As a now-divorced man, Peter was not recognized by the church as a suitable husband. This love affair was shut down by her sister the queen, leaving Princess Margaret devastated. The brokenhearted 25-year-old then made a promise to Peter that she would never marry.
Margaret continues to struggle to find her place in season two, and there's a lot of truth to this heartbreaking storyline. Her first attempt at romance after Townsend was with a man named Billy Wallace. He and Margaret had been friends for years before his impromptu proposal, and she believed it was better to marry "somebody one at least liked." In 1956, Princess Margaret agreed to marry him, just like it appears on The Crown. However, in real life, their engagement did not end in a drunken duel like in the series. Margaret actually broke off the engagement because of an affair Billy had on a trip to the Bahamas.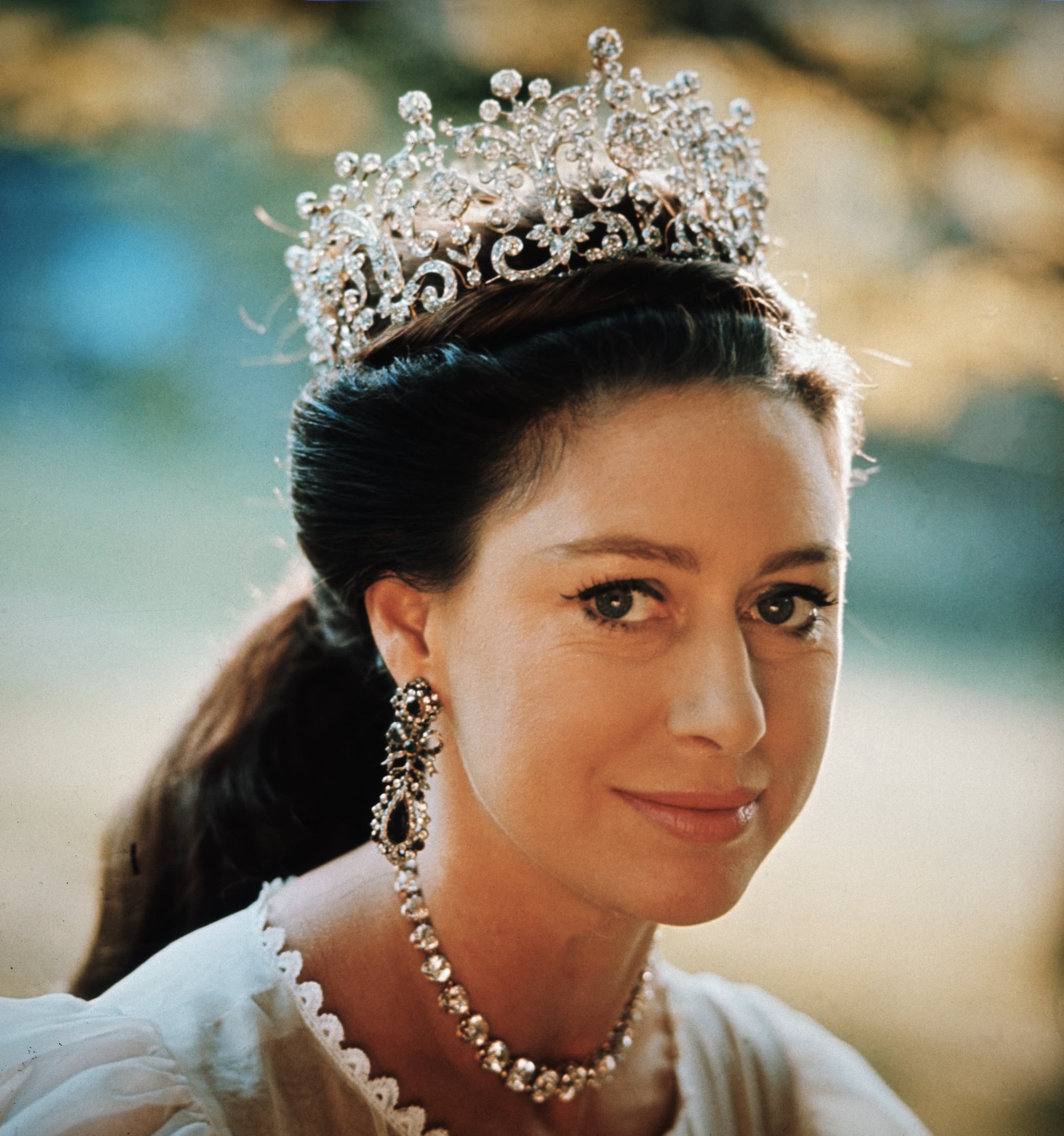 Image Source: Getty / Hulton-Deutsch Collection / CORBIS
Two years later, at a private dinner party in Chelsea, Princess Margaret met her husband-to-be, Antony Armstrong-Jones. The dashing photographer quickly swept the princess off her feet, and soon they were in love. During her romance with Antony, she learned about Peter Townsend's engagement. In 1959, Margaret received a letter from her ex-lover, revealing that he was now engaged to a 19-year-old named Marie-Luce Jamagne. Unlike in The Crown, the princess was determined to show that she was over Peter and warned Antony not to ask her to marry him in retaliation.
By Christmas that year, Antony had proposed to Margaret with a ruby ring surrounded by diamonds, which is very similar to the ring in the show. Although Queen Elizabeth II consented to the marriage, it's true, she did ask Margaret to delay the announcement of her engagement until after Prince Andrew was born. One week after the prince was born, Margaret and Antony were free to officially announce their marriage.
It finally seemed like Margaret would get the happily ever after she deserved. Unfortunately, just like in the series, that's not how her storyline played out. Antony (now Lord Snowdon) led a scandalous life outside of their marriage that consisted of several love affairs. The Crown also alludes to the fact that he had an illegitimate child with Camilla Fry. In 2004 through a DNA test, this was actually confirmed. After 18 years, their volatile marriage eventually ended in a divorce in 1978. Margaret never did get her fairy-tale ending.