Will There Be a Prison Break Season 6?
Prison Break Is Coming Back For Season 6, but With a Few Key Changes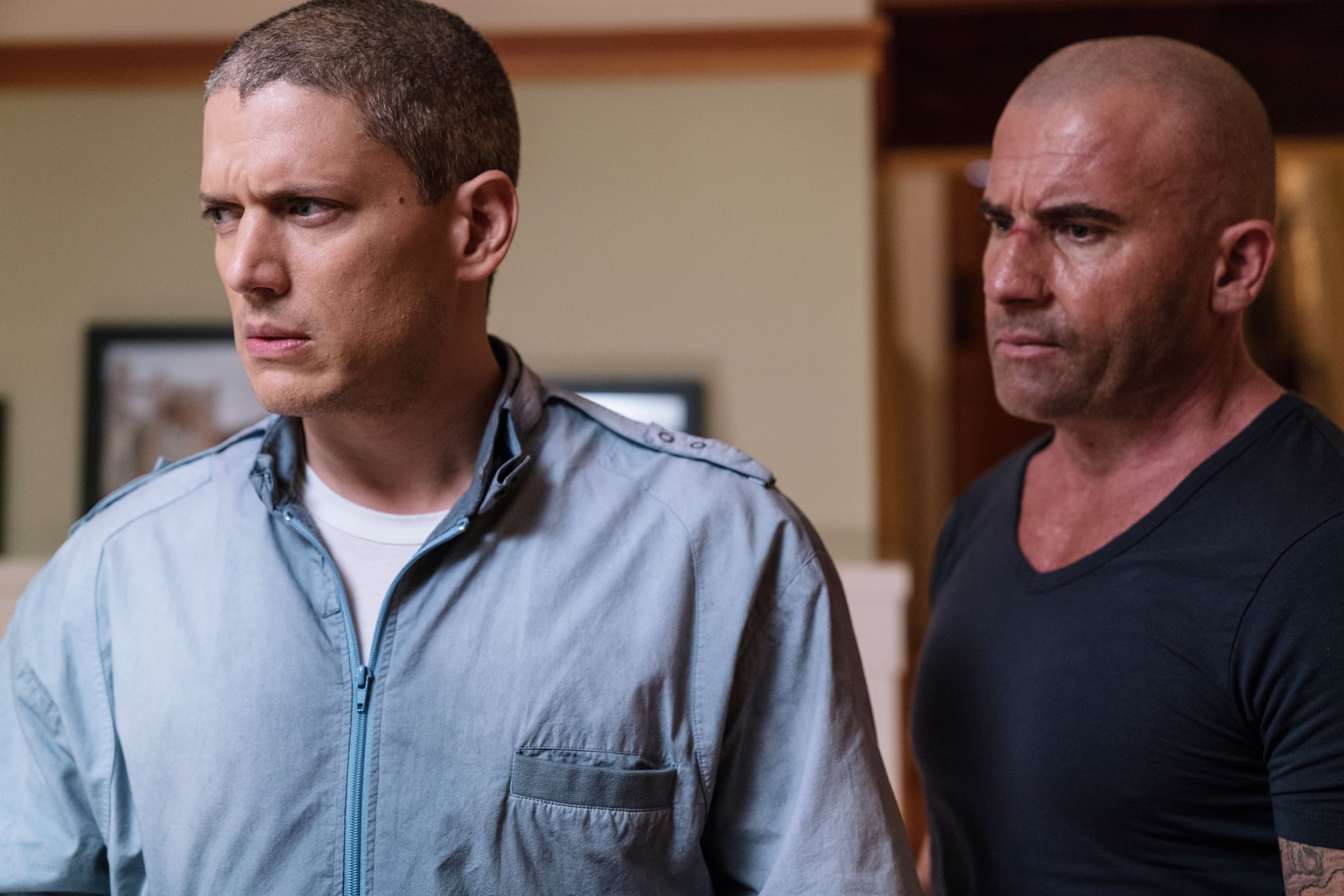 Before you go to the nearest tattoo parlor to request they ink your body with a map to help you break into Fox studios, wait just one second — Prison Break isn't over for good. Michael Thorn, president of entertainment for Fox, has confirmed that a sixth season is officially in the works, but there will likely be a few key changes to the story.
"We are developing a new iteration of Prison Break," Thorn said at the Television Critics Association Winter press tour on Thursday. "It's in very early stages of development, but we're really excited about it."
So, what exactly does the phrase "new iteration" mean? Perhaps the story will shift away from the show's main duo — brothers Michael Scofield (Wentworth Miller) and Linc Burrows (Dominic Purcell) — breaking out of prisons. If it's anything like what Fox did with the reboot of 24, which replaced Kiefer Sutherland with Corey Hawkins, then we can expect a whole cast of new characters as well. That being said, Thorn assured everyone that both Purcell and Miller would probably return. Since the two actors are busy with roles on The CW's Legends of Tomorrow and The Flash, it's all a matter of timing.
"We just heard the pitch . . . a couple of weeks ago, an approach to the next chapter," he said. "But we don't even have an outline for the pilot yet. I fully expect both brothers will be involved in the series, assuming that they're all available. There's a lot to figure out when you're bringing back the cast of a show where they all have busy careers."
Paul Scheuring, the show's original creator, is less excited about the idea of moving forward with another story. In an interview with Entertainment Weekly last year, he said that he thinks of season five as a "closed-ended" story, and that a lot of creativity will be required to make the drama worth of new episodes.
"To do it again, I think we'd have to find an equally strong or even stronger narrative and I think that's very hard with Prison Break," he said after the season five finale. "Never say never, but we're just not going to do it just to do it; it has to be great. I know that the actors are very keen on doing it, but at this very moment, I don't have an idea what it would be. It's possible it could come from other sources, but right now there's nothing in the old noggin."
Prison Break originally aired for four seasons between 2005 and 2009, before returning for season five last April.