Rami Malek's Freddie Mercury Cameo in Rocketman
Rami Malek's Freddie Mercury Almost Shared a Scene With Taron Egerton in Rocketman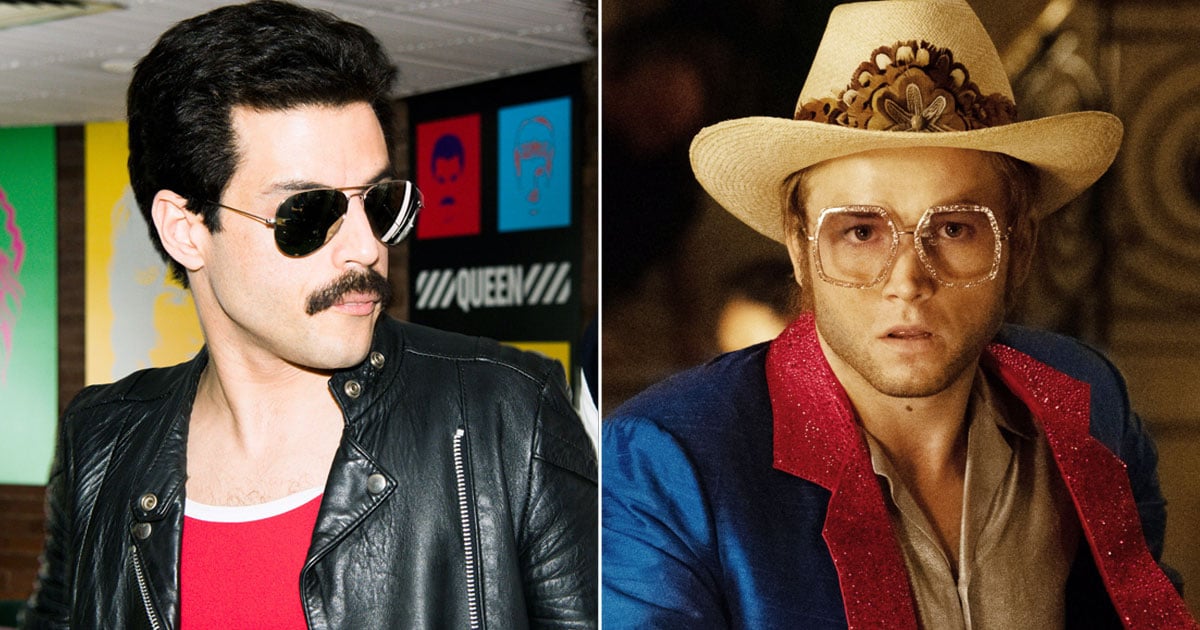 The comparisons drawn between Rocketman and Bohemian Rhapsody were inevitable, given how closely the pair of high-profile biopics were released. And, to be fair, there are a lot of similarities between the films, which follow the evolutions of Elton John and Queen's Freddie Mercury — they both feature tons of legendary hit songs, dive into the darker side of stardom, and explore the sexuality of both musical icons (though one accomplishes the latter far better than the other). On top of all that, Rocketman director Dexter Fletcher also had a hand in directing Bohemian Rhapsody after Bryan Singer dropped out, and he had yet another way of connecting the two films in the works.
Not only do each of the films take place during a similar span of time in the '70s and '80s, but they also prominently feature the real-life character of John Reid, who served as the cutthroat manager of Queen and Elton John when both were at the pinnacle of success. In Bohemian Rhapsody he's played by Game of Thrones alum Aidan Gillen, and coincidentally, another former resident of Westeros plays Reid in Rocketman: Richard Madden. Because of this particular connection, Fletcher revealed to Gay Star News that he considered having Rami Malek's Freddie Mercury cameo during a scene with Taron Egerton's Elton John in Rocketman.
"There was an idea I had [at] one point, where Elton's in a restaurant with his mother. I thought John Reid and Freddie could be at another table and they wave at each other!" the director said. "That would have been amazing, [but] it didn't come to pass. It would've been a little too knowing. I'm not looking to set out to make a cinematic universe!"
Though the idea didn't pan out, there's always a chance Fletcher can squeeze a high-profile cameo into another biopic in the future, since he has his heart set on adapting Madonna's rise to fame for the screen. "That sounds like a real roller coaster ride!" he told the publication. "If I was to tackle any other icon like that, it would be her. She's extraordinary."