Ryan Gosling Quote About Working With Emma Stone | TIFF 2016
You're Not Going to Believe Ryan Gosling's Reason For Why He Likes Working With Emma Stone
Award-season darling La La Land may have ended up being one of your favorite movies of 2016, and there are two people largely responsible for that: Ryan Gosling and Emma Stone. The musical marks the third time the stars have worked together, and after the movie debuted at TIFF back in September, the actors were asked about their obvious affinity for working together during a Q&A with the audience. With TIFF taking place in Toronto, Canadian actor Gosling had a regional-appropriate quip ready to go. Here's what the two said (or, more appropriately, joked) about working together and how they honed their singing and dancing skills for the film.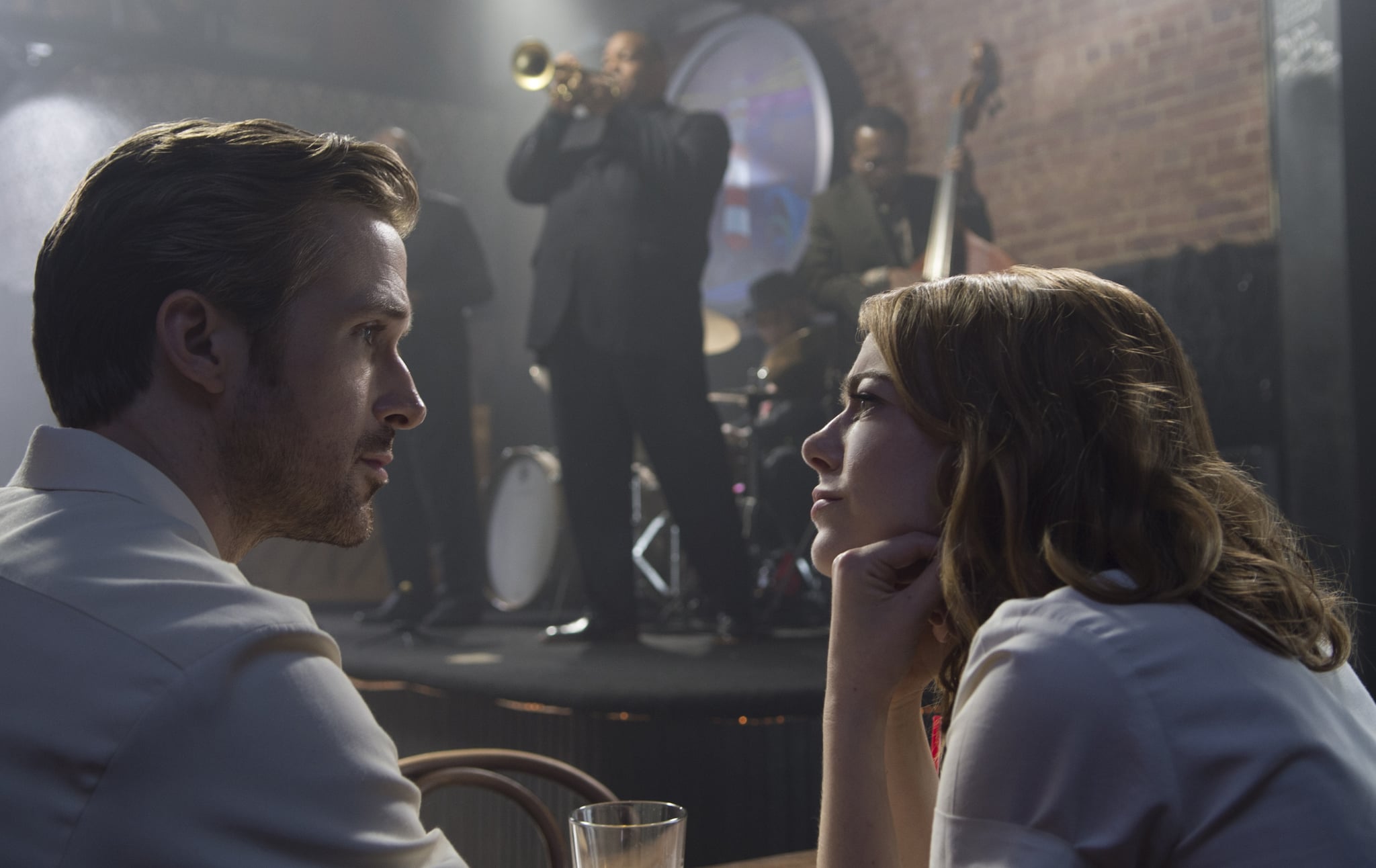 On what it was like to work with
Emma Stone

for the third time:

Emma Stone: Goodnight [pretends to walk away]. What was it like, Ryan?
Ryan Gosling: Well, I like working with Emma, because I think she's secretly Canadian. That's why we get along so well. She's wildly apologetic for no reason at all.
ES: Sorry about that.
On the singing and dancing:
ES: We rehearsed for almost three months for it. A lot of dancing, a lot of singing. We had to learn to tap and ballroom dance, which was wonderful — we had an amazing choreographer in Mandy Moore, who is just a genius. She's unbelievable. She was really just so patient with us. Literally took us step by step through the entire thing. So we were very lucky in that sense.
RG: We had wonderful coaches and a wonderful team of people around us. And really beautiful music to do it to. I had to play a lot of piano for those three months. When I first met Damien [Chazelle], we didn't really meet about this movie, we just talked. He talked about how he wanted to make films that you wanted to see in a theater with an audience. Not something you can watch on your iPhone. He was dreaming very big and it was exciting. When I got home, he emailed me the theme from the film, the love theme. I thought it was beautiful then, I think it's beautiful now. I played it more times than I can say to you, and I never got sick of it. So for me it was a treat to just practice on this film because we got to work with all this beautiful music and these wonderful people. I feel very honored to be a part of it.