La La Land Review
La La Land Is the Most Romantic Movie of the Year — and Also, of Many Years
Good news if you've been hoping that La La Land, the dreamy-looking musical starring Ryan Gosling and Emma Stone, was going to be good: it is. It really is. The film premiered at the Toronto International Film Festival, and finally comes out this week. For the many excited fans of Gosling, Stone, and movies in general, I'm happy to report that it's romantic, engaging, and moving. It's also totally unique as a modern musical, which is ironic because it's such a perfect throwback to an earlier Hollywood era.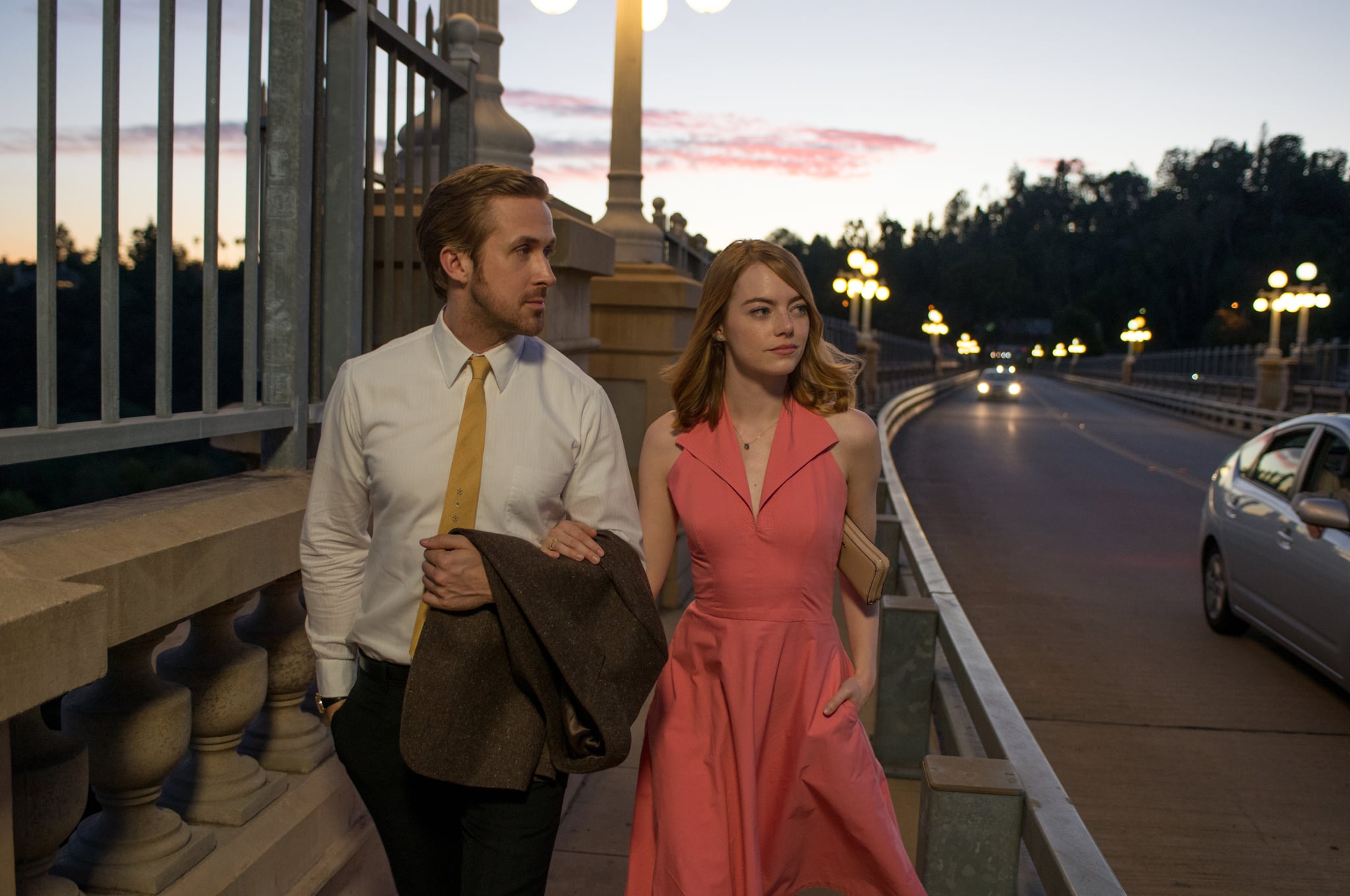 The romance comes from various places, but let's start with the leads. It's no surprise that Stone and Gosling have such vibrant chemistry — we've seen them as lovers in two other films before this — but this is the film where their chemistry is the strongest. That may be due to their perfectly synced dance numbers, but it's also a product of the story. He's an aspiring jazz pianist, she's an aspiring actress; and together, they help make each others' dreams come true. Their reach for the stars together while falling in love creates a sense of dreamlike longing I haven't seen on screen in a long time.
There's another reason this movie is so romantic, and it may even be more important than the spark between the leading man and lady: the nostalgia. Though La La Land is set in present day, it follows a structure of a splashy, vintage Hollywood musical (the characters burst into song at times, but still have conversations like normal humans), and the music itself has a classic feel. It's almost like the characters are fighting to hang on to an older, more romantic time; they drive Priuses and have cell phones, but they also dress up (one must always be wearing one's oxford tap shoes to break into dance), visit old movie theaters, and get sentimental about the music and films of a bygone era.
Besides Gosling and Stone, it's director Damien Chazelle (whose last film, Whiplash, transfixed TIFF audiences and, later, award season voters) who makes an impact. It's Chazelle who marries the old and the new, the '50s-feeling musical with the modern setting. It's a triumph for a filmmaker, and an even better payoff for audiences who are hungry for something beautiful and romantic to admire.