SAG Awards Winners 2018
Here Are This Year's SAG Awards Winners!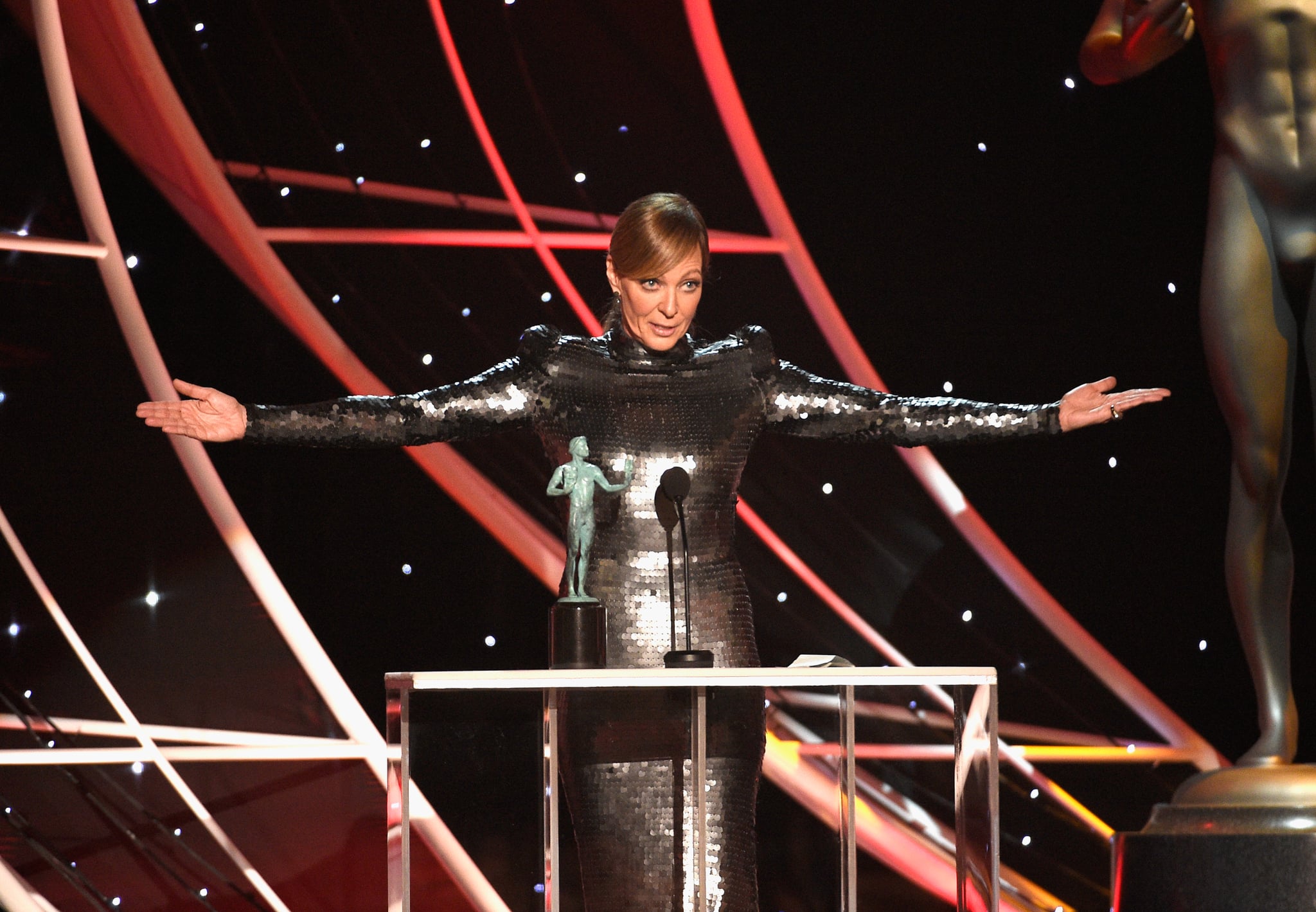 Award season is moving right along, as the SAG Awards hit Hollywood this weekend, post-Golden Globes and Critics' Choice Awards. They've long been known as the bellwether of the Oscar winners (even though Oscar nominees won't be announced until Jan. 23), so the winners of this event are particularly important and telling. That might mean that Allison Janney, Gary Oldman, and the cast of Three Billboards Outside Ebbing, Missouri have already locked down Oscar nominations and wins, but only time will tell. Here's how all the movies have been stacking up at the various shows, and see below for the complete list of the 2018 SAG Awards winners!
OUTSTANDING PERFORMANCE BY A CAST IN A MOTION PICTURE
Three Billboards Outside Ebbing, Missouri
OUTSTANDING PERFORMANCE BY A FEMALE ACTOR IN A LEADING ROLE
Frances McDormand, Three Billboards Outside Ebbing, Missouri
OUTSTANDING PERFORMANCE BY A MALE ACTOR IN A LEADING ROLE
Gary Oldman, Darkest Hour
OUTSTANDING PERFORMANCE BY A FEMALE ACTOR IN A SUPPORTING ROLE
Allison Janney, I, Tonya
OUTSTANDING PERFORMANCE BY A MALE ACTOR IN A SUPPORTING ROLE
Sam Rockwell, Three Billboards Outside Ebbing, Missouri
OUTSTANDING PERFORMANCE BY A STUNT ENSEMBLE IN A MOTION PICTURE
Wonder Woman
OUTSTANDING PERFORMANCE BY AN ENSEMBLE IN A DRAMA SERIES
This Is Us
OUTSTANDING PERFORMANCE BY A FEMALE ACTOR IN A TELEVISION MOVIE OR MINISERIES
Nicole Kidman, Big Little Lies
OUTSTANDING PERFORMANCE BY A MALE ACTOR IN A TELEVISION MOVIE OR MINISERIES
Alexander Skarsgard, Big Little Lies
OUTSTANDING PERFORMANCE BY A FEMALE ACTOR IN A DRAMA SERIES
Claire Foy, The Crown
OUTSTANDING PERFORMANCE BY A MALE ACTOR IN A DRAMA SERIES
Sterling K. Brown, This Is Us
OUTSTANDING PERFORMANCE BY AN ENSEMBLE IN A COMEDY SERIES
Veep
OUTSTANDING PERFORMANCE BY A FEMALE ACTOR IN A COMEDY SERIES
Julia Louis-Dreyfus, Veep
OUTSTANDING PERFORMANCE BY A MALE ACTOR IN A COMEDY SERIES
William H. Macy, Shameless
OUTSTANDING PERFORMANCE BY A STUNT ENSEMBLE IN A COMEDY OR DRAMA SERIES
Game of Thrones
SCREEN ACTORS GUILD LIFETIME ACHIEVEMENT AWARD
Morgan Freeman