A Series of Unfortunate Events Kids Interview January 2017
A Not-So-Unfortunate Chat With the Young Breakout Stars of A Series of Unfortunate Events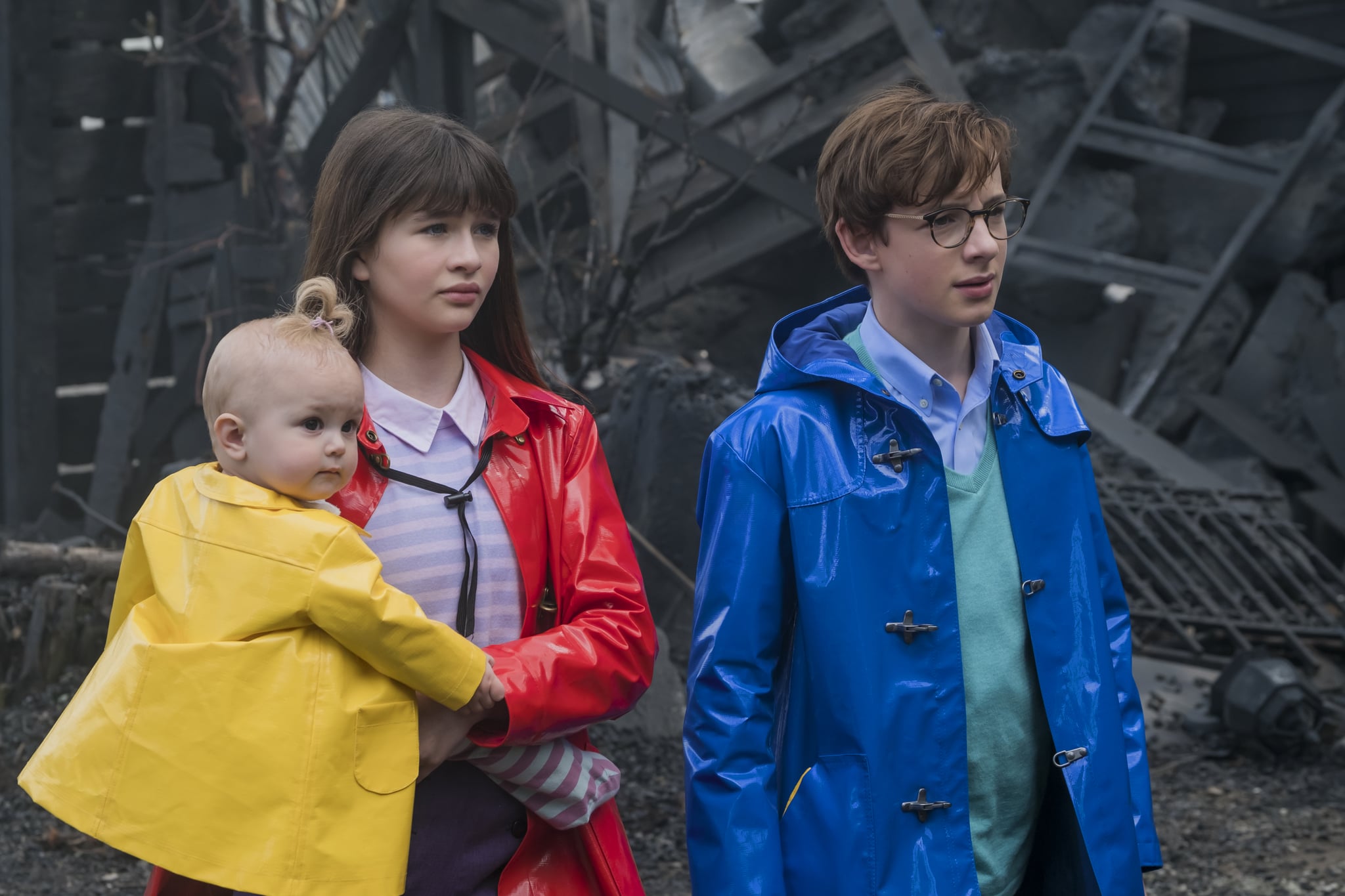 For anyone who's read Lemony Snicket's A Series of Unfortunate Events, the first character that probably comes to mind is Count Olaf. The outlandish, despicable villain might be what gives the novels their flash, but the plucky Baudelaire siblings whom he lives to terrorize are the ones who give them their heart. In light of Netflix's take on Snicket's wildly popular series, debuting on the streaming giant on Friday, Jan. 13 (apt, no?), we sat down with Violet and Klaus Baudelaire's real-life alter egos: the extremely talented Malina Weissman, 13, and Louis Hynes, 15. From what diehard fans should expect from their beloved characters to what it's really like to spend all day on set with Neil Patrick Harris, Weissman and Hynes were more than happy to discuss every single tragic, miserable, unfortunate bit.
POPSUGAR: When you're watching the show, it has a cartoonish feel in some ways, a little larger than life. Did you guys have to shoot a lot with green screen?
Malina Weissman: Sort of! They built a lot of amazing sets, but sometimes they used green screen. Lemony Snicket, played by Patrick Warburton, had a few green screens in the scenes that he did.
Louis Hynes: They designed these huge sets, one which had almost an entire town in it. I think there was a lot of green screen around, but at the same time, a lot of it was genuinely there, which was really helpful for us, of course.
PS: Yeah, that must've made it way easier to picture yourselves in that bizarre kind of world.
MW: Oh, definitely.
PS: The show comes across as whimsical one minute, and the next Count Olaf's character is doing something truly awful, like slapping Klaus in the face or forcing Violet to be a child bride. Do you think the show is aimed more at kids or adults?
MW: I think it's for both. Adults — if they've read the books when they were little, it's awesome to see it become this TV show. For kids, they can relate to Klaus and Violet and how they'd behave if they were in their situation.
LH: There are quite dark themes, as well, which will appeal to the adults. And the kids, as well. It's like a dark comedy. It's got some humorous bits, but it can get really dark.
MW: It has the kinds of jokes that only the adults are probably going to get in some of it.
PS: Since Neil Patrick Harris is playing Count Olaf, this over-the-top villain, did he go method on set and keep his distance from the two of you?
LH: I think he was very focused, so in a way he did. He'd have to be, since he's playing somebody playing somebody . . . doing two characters at once. I think that made it really interesting to watch him work, to learn from him, and find out how he works.
MW: Definitely.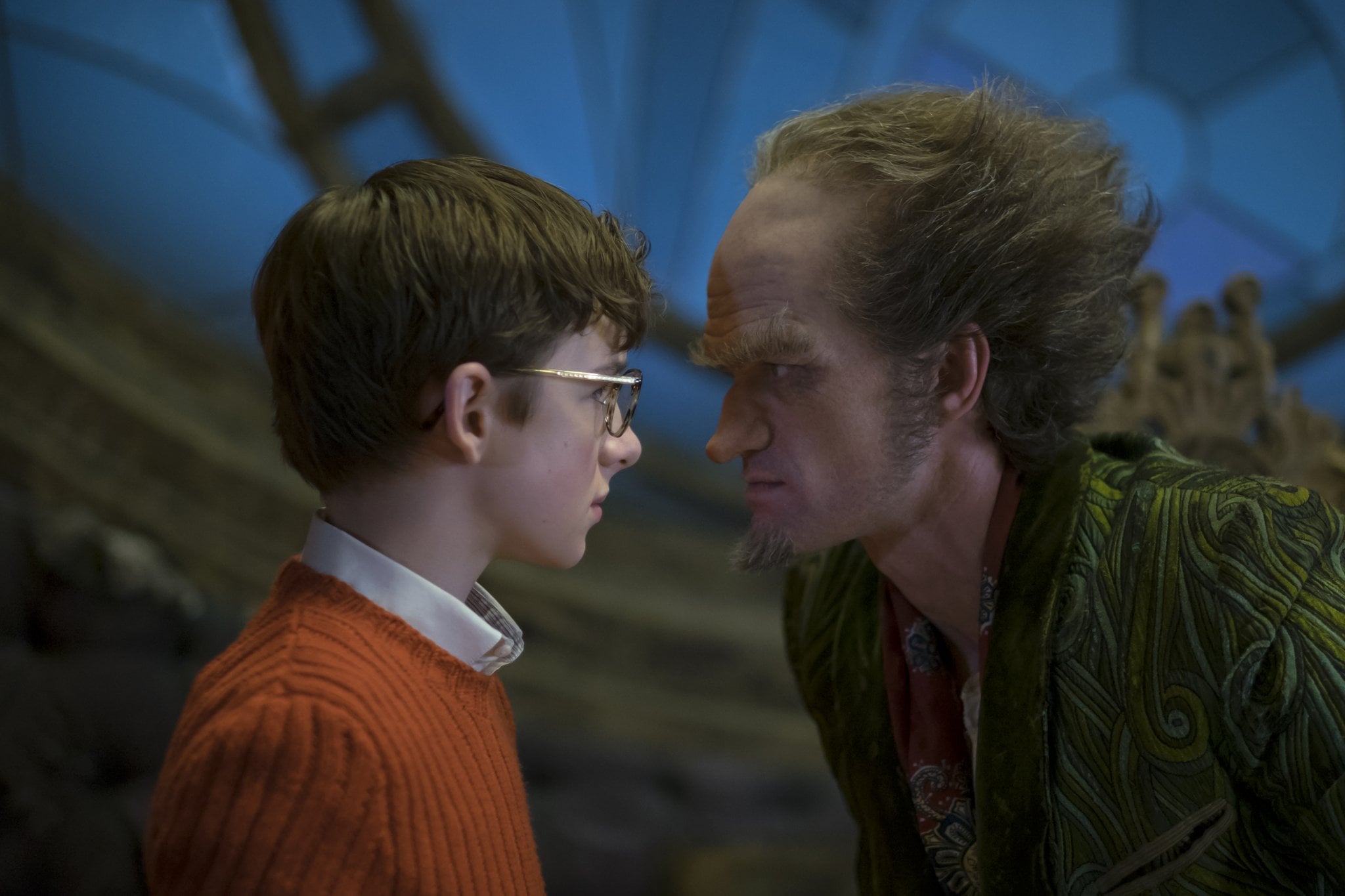 PS: You both are pretty young actors, so what was it like to be acting alongside Neil Patrick Harris, who's been in the business for so long?
MW: I think watching him work, talking to the director, and seeing how he feels the character should be . . . we've learned so much.
LH: He really teaches you to just go with your instinct and to try things out. Try something, and if it doesn't work, do it again in a different way. It was interesting for me to learn that from him, in that sense.
PS: There are a lot of great scenes throughout the season that seem like they must've been so much fun to film. Do any stand out in your memory as your favorite? Or maybe the most challenging for you?
MW: The wedding scene is my favorite, for sure. The first day was my favorite, and then the second day the dress started to get a little annoying, but the first day of it was so fun. They took us to this theater, and Neil was dressed up in this crazy costume, and everyone else was in such cool costumes . . . it was really awesome.
LH: There's a scene with Justice Strauss, who's played by Joan Cusack, and Count Olaf, so it's these really good, really established actors who know what they're doing and know their art really well. It's fascinating to watch them play off each other. It was absolutely hilarious watching them.
PS: So when you aren't busy playing Violet and Klaus, what's your favorite way to kick back and forget about Count Olaf?
LH: I really love music, so back home I play a lot of bass guitar.
MW: Even just sitting in my room and watching TV and being able to be by myself is nice.
PS: Do you have any favorite Netflix shows? Other than your own, of course.
MW: Ooh, that's hard.
LH: I really love Stranger Things! And Black Mirror is absolutely incredible.
MW: Fuller House, I do love Fuller House so much. A lot of Netflix shows are awesome.
LH: They're just so well done.
Watch the incredibly well done A Series of Unfortunate Events (if you dare) when it hits Netflix on Jan. 13!