Shonda Rhimes's Daughter in Scandal Series Finale
The Powerful Final Scene in Scandal's Series Finale Includes a Pretty Sweet Cameo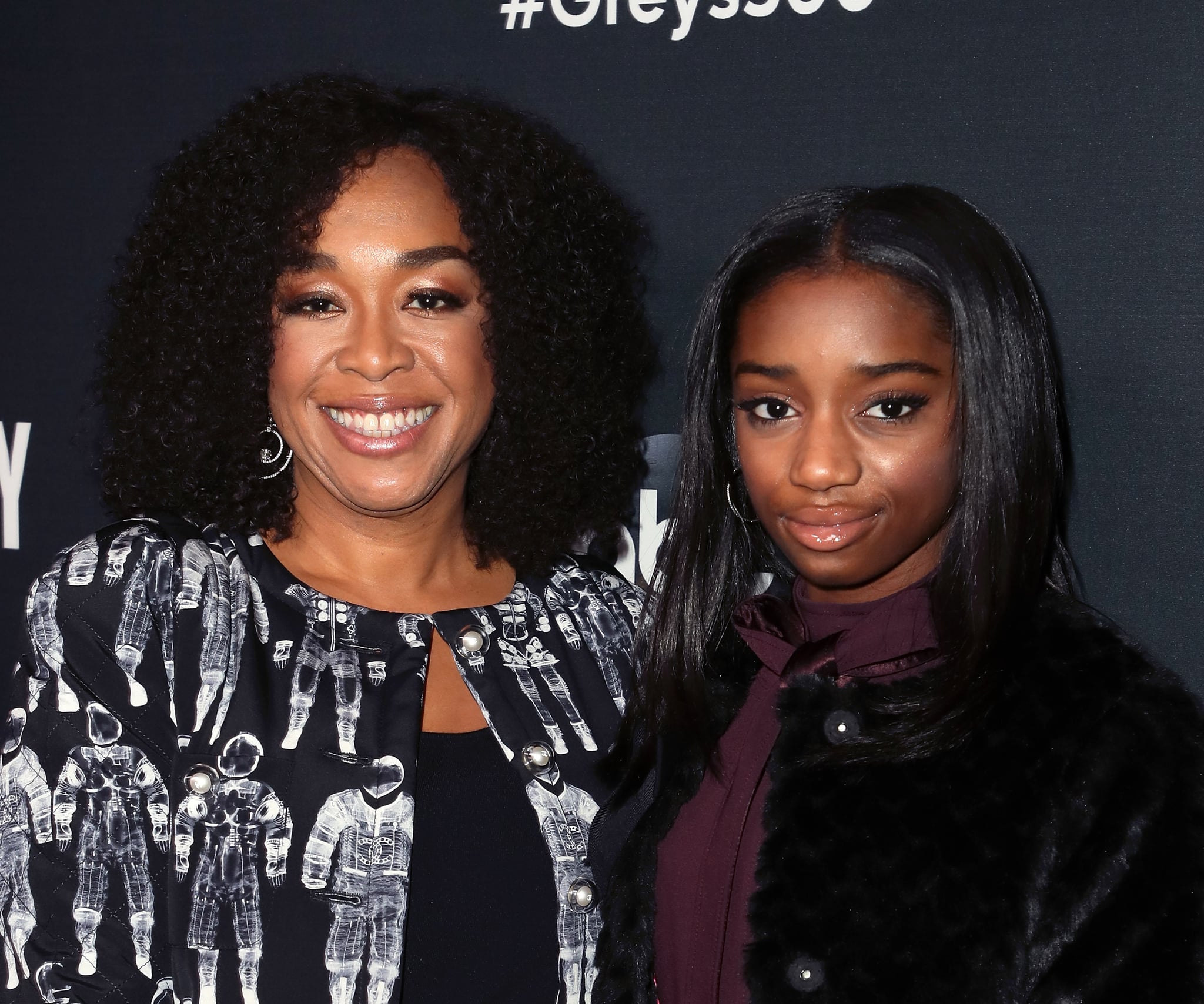 Image Source: Getty / David Livingston
Attention lovers of liberty: spoilers for the series finale of Scandal lurking below!
Did you really think Shonda Rhimes was going to let Scandal's final episode end without one last squeeze of your tear ducts? The epic series finale, "Over a Cliff," is an emotional rollercoaster from start to finish. There's the crushing death of a beloved character, the conclusion of Olivia and Fitz's will-they-or-won't-they relationship, and even a jailhouse wedding. But the best moment of all comes in the episode's last few minutes.
Shortly after we see Olivia strutting through the National Mall in her trademark white trench coat one final time, the scene cuts to the National Portrait Gallery. We get to see both Mellie and Fitz's official portraits earlier on in the episode, but those are not the paintings we're here to see. Instead, we follow two young girls as they walk hand-in-hand through the museum, clearly searching for something. Finally they stop in front of a stunning portrait of . . . Olivia!
Always a Gladiator. #TheFinalScandal #ScandalFinale pic.twitter.com/AkEiIxmUQD

— Scandal (@ScandalABC) April 20, 2018
The moment is reminiscent of the real-life story of a little girl who was hypnotized by Michelle Obama's portrait in the gallery not too long ago, especially as the camera zooms in on their faces as they stare up in wonder at the glorious image. It's hard not to feel emotional.
Although some fans were confused about why Olivia's portrait might be hanging there — is it a flash forward into a future where she's president? — it seems the moment was more a fourth wall-breaking nod to Olivia's legacy and influence, both on the show and in real life. The scene must be close to Shonda Rhimes's heart, because she could not have picked a better person to play the older girl: her daughter, Harper.
After the episode aired, Shonda shared a photo on Twitter of Harper along with a fun fact about a painting featured in Scandal, although not the one of Olivia.
Fun fact: the painting hanging in Quinn's office in QPA all this time was painted by my daughter Harper when she was 4 years old. #thefinalscandal pic.twitter.com/ORyFlNhb9t

— shonda rhimes (@shondarhimes) April 20, 2018
See? Harper is wearing the same jacket as she does in the last scene and everything. Of all the cameos Scandal has had over its seven seasons, this is undoubtedly the sweetest.