Little Girl Looking Up at Portrait of Michelle Obama
Michelle Obama Had the BEST Reaction to That Viral Photo of a Little Girl Admiring Her Portrait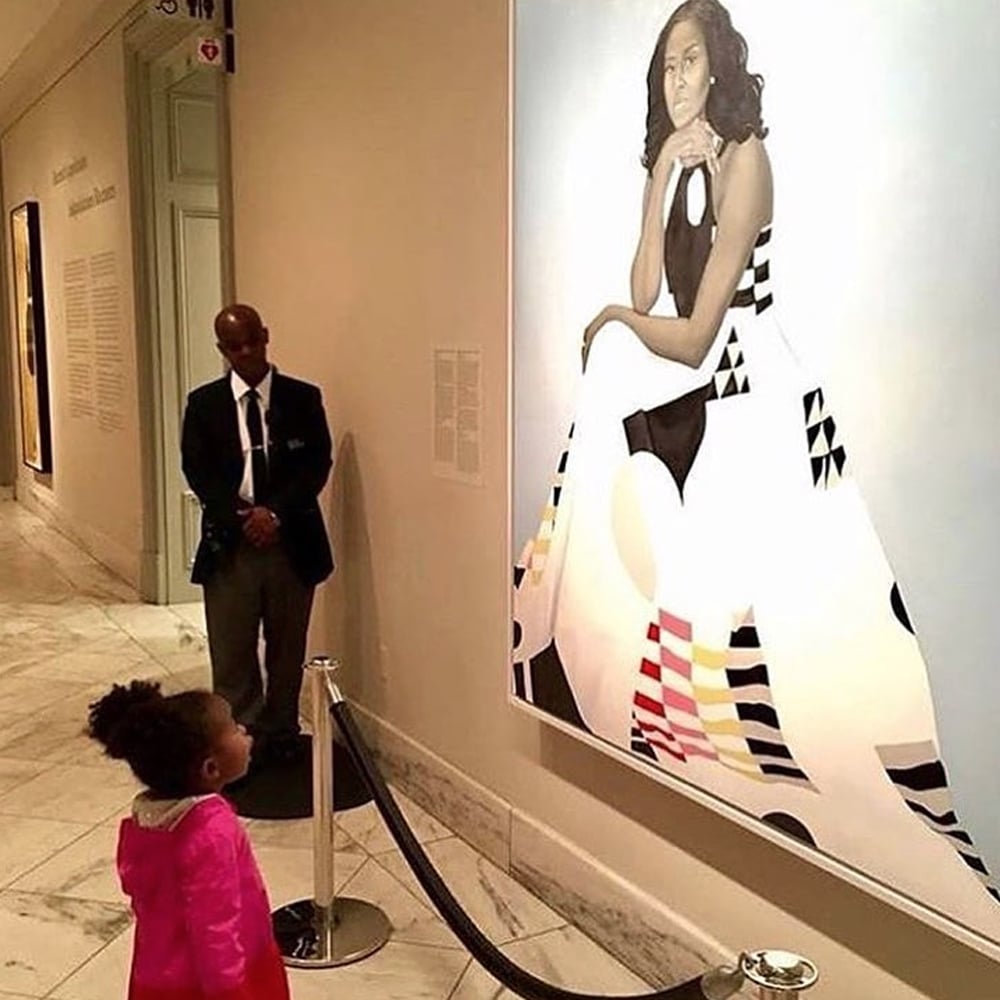 A photo of a little girl admiring Michelle Obama's portrait at the Smithsonian National Portrait Gallery is going viral for the sweetest reason. Two-year-old Parker Curry went to the gallery in Washington DC with her mom, Jessica, and the toddler was so awestruck and fascinated by the portrait of the former first lady that she simply looked up and stared. Jessica shared the photo of her daughter on Instagram, writing, "My big girl admiring Amy Sherald's portrait," and included hashtags of the phrases "representation matters," "be who you want to be," "because of them we can," and "role model."
The adorable Parker was so focused on the large piece of art that she didn't even want to turn around for a picture. "Parker was in front of the portrait, and I really wanted her to turn around so I could get a picture with her, and she genuinely, honestly would not turn around," Jessica told CNN. She added, "As a female and as a girl of color, it's really important that I show her people who look like her that are doing amazing things and are making history so that she knows she can do it."
A photographer named Ben Hines from North Carolina was visiting the Portrait Gallery with his mom and happened to capture the touching moment as he walked by. "We were delighted to wait in line behind this fellow art lover & hopeful patriot," the photographer wrote of his photo on Facebook, which has now gone viral.
As if the initial encounter weren't sweet enough, it gets better — Michelle Obama ended up meeting Parker in person, and she shared the sweetest photo and video! The two met each other on March 6 and even had a dance party to Taylor Swift's "Shake It Off." Michelle wrote, "Keep on dreaming big for yourself . . . and maybe one day I'll proudly look up at a portrait of you!" Wow. We're not crying . . . JK, we're definitely crying.