Shonda Rhimes Quote About Katherine Heigl
Shonda Rhimes Has Some Choice Words About Katherine Heigl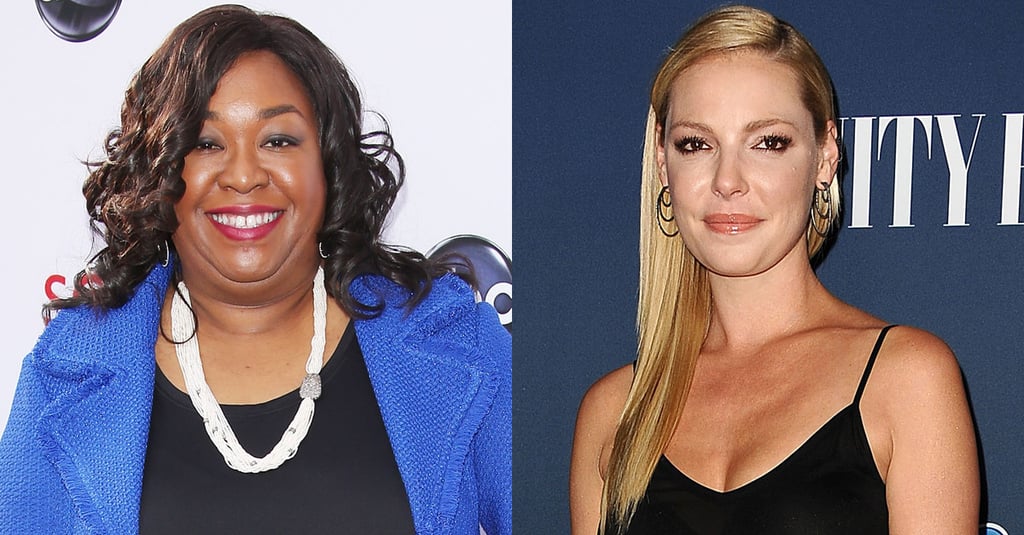 Katherine Heigl is still on Shonda Rhimes's bad side. In a new interview with The Hollywood Reporter, Rhimes had some interesting words — which she selected with caution — for her former Grey's Anatomy star. A profile on the Scandal creator revealed that she's still harboring some bad feelings about Heigl, who was written off Grey's Anatomy after making comments about not having enough material to warrant an Emmy nomination.
Although her perfectionist tendencies coupled with Scandal's breakneck story pace can wreak havoc on deadlines — "We're always behind," Rhimes admits — the operation runs smoothly and the cast is tight-knit. "There are no Heigls in this situation," she says, choosing her words carefully. She adds later of her "no assh*les" policy: "I don't put up with bullsh*t or nasty people. I don't have time for it."
Hold up. Did she just make "Heigl" another word for "assh*le"? In any case, Heigl recently addressed her poor reputation in Hollywood, but it sounds like it's going to take a little longer to get back in Rhimes's good graces. Let's remember the good times, everyone. This is from 2005, and Patrick Dempsey is there because come on, you just can't cut Patrick Dempsey out of a picture.