Stagecoach 2017 Country Music Playlist
Country Fans, Kick Up Some Dirt With This Rowdy Stagecoach Playlist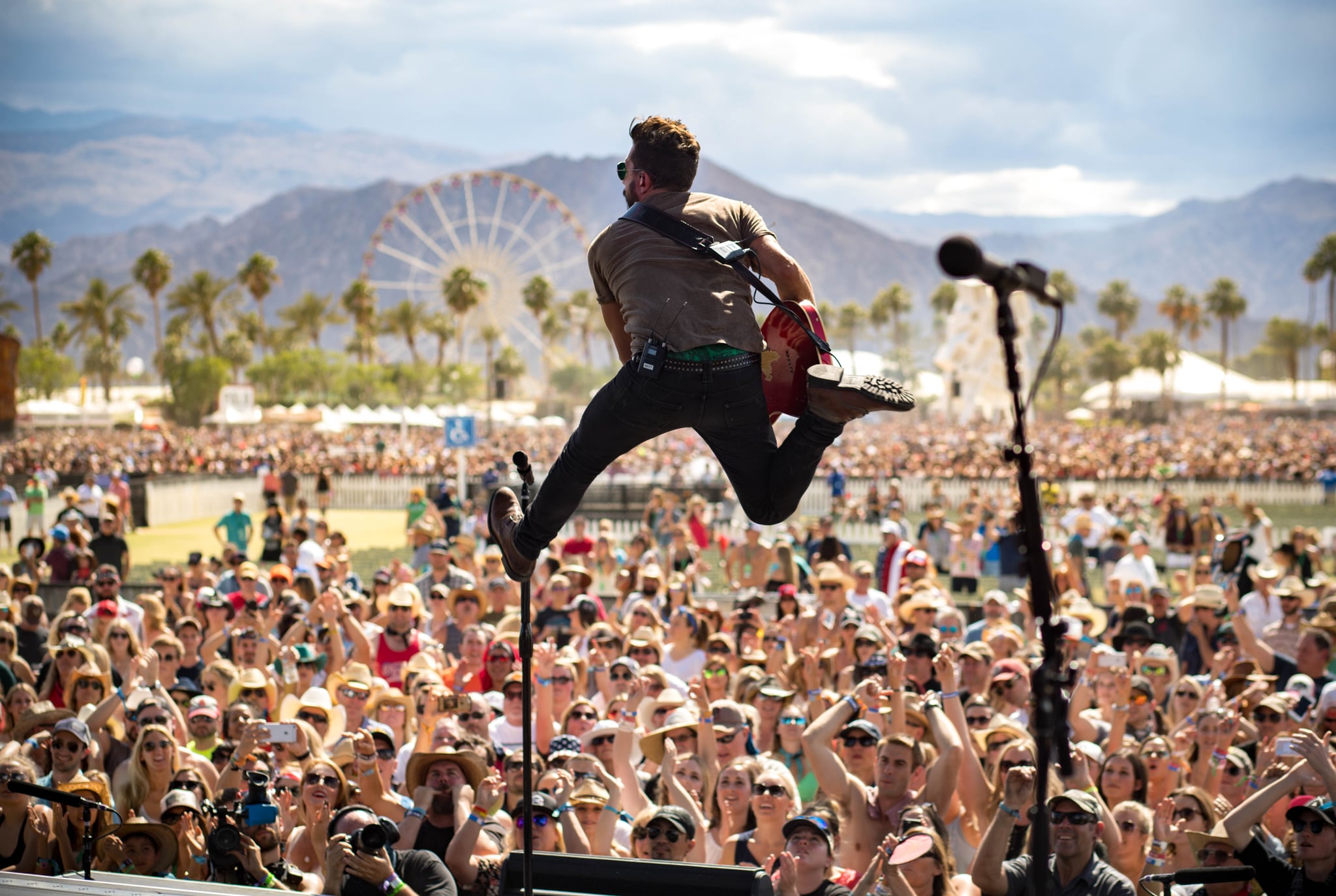 Ditch those flower crowns for cowboy hats, because country fans know that the real can't-miss music festival in the desert is Stagecoach! The three-day country music fest rolls into Indio, CA, on April 28, and the best way to get in the Stagecoach spirit is to turn up some honky-tonk tunes.
From newcomers like Maren Morris and Jackie Lee to big-name headliners Shania Twain and Kenny Chesney, we've pulled together 30+ upbeat songs by this year's batch of performers that are guaranteed to get you up on the dance floor.
Even if you're not heading to Stagecoach, consider this your Summer country soundtrack. It's made for the beer-fueled, sun-soaked days of Summer. Listen to the playlist below!
"5-1-5-0," Dierks Bentley
"80s Mercedes," Maren Morris
"Ain't No Thing," Wynonna & The Big Noise
"All Nighter," Dan + Shay
"Any Man of Mine," Shania Twain
"Better in Boots," Tyler Farr
"Can I Get an Outlaw," Luke Combs
"Craving You," Thomas Rhett, Maren Morris
"Diamonds," Brooke Eden
"Dirt on My Boots," Jon Pardi
"Drunk," Courtney Cole
"Flatliner," Cole Swindell, Dierks Bentley
"Getting Over You," Jackie Lee
"Girl in a Country Song," Maddie & Tae
"Good Girls," Elle King
"Headlights," Filmore
"High on the Radio," Honey County
"In Color," Jamey Johnson
"It's a Great Day to Be Alive," Travis Tritt
"Kiss Me in the Dark," Randy Rogers Band
"Life's For Livin'," Levi Hummon
"Long Live Tonight," LANCO
"Love Drunk," Steve Moakler
"My Church," Maren Morris
"My Girl," Dylan Scott
"My Mistake," Cam
"On the Road Again," Willie Nelson
"Own It," Bailey Bryan
"Party Like You," The Cadillac Three
"People Like Me," William Michael Morgan
"Right Time," Nikki Lane
"Setting the World on Fire," Kenny Chesney, Pink
"Somethin' I'm Good At," Brett Eldredge
"Somewhere on a Beach," Dierks Bentley
"Summertime," Kenny Chesney
"We Do Us," Ryan Hurd
"We Went," Randy Houser
"Wild Ones," Kip Moore
Just remember: you'll need to download the free Spotify software or app to listen to our playlists!