Who Is Maren Morris?
Who Is Maren Morris? Get to Know Country's Next Big Thing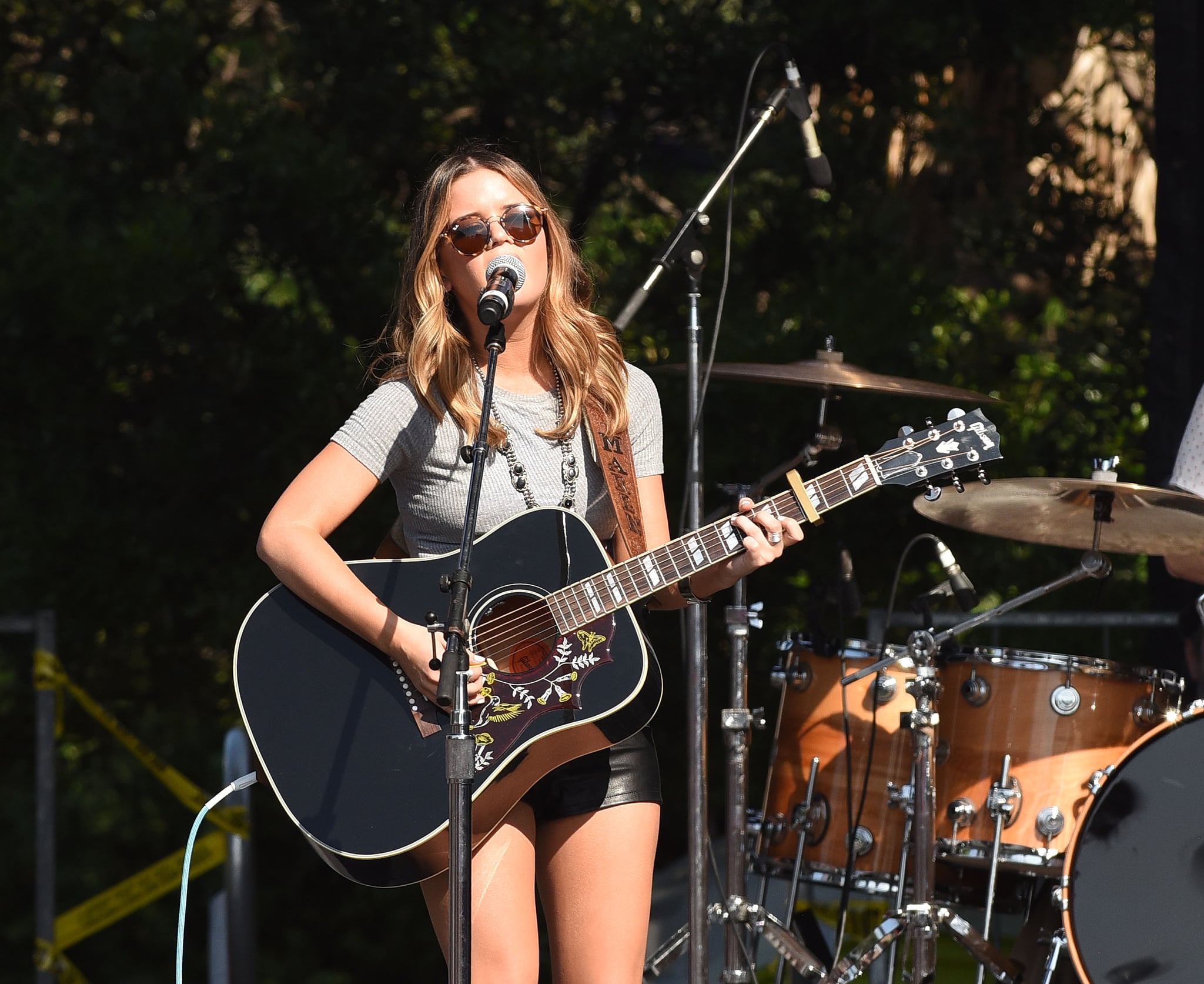 Image Source: Getty / C Flanigan

If you hadn't heard of Maren Morris until the Grammys (when she won!), now is the perfect time to get schooled. The 26-year-old country singer has landed on the charts thanks to her upbeat anthem, "My Church," and her debut album Hero was released to rave reviews and earned her five CMA Award nominations last year. She has a soulful, pop-infused sound, and her cool-girl swagger will make you wish she was your BFF — you know, the one with a sugary Southern drawl and superhot classic car who's never met a whiskey shot she didn't like. Here are eight things you should know about Maren before her impending country takeover.
Yes, she's from the South. Maren hails from Dallas and currently resides in Nashville.
She's taken! Maren is dating fellow country singer Ryan Hurd.
Her music covers all the bases. In this case, the bases are spirituality, dating no-good losers, getting drunk with friends, getting back up after you fall, and not texting your ex.
She's got friends in pretty high places. Miranda Lambert is a noted fan of Maren, and she counts Kacey Musgraves as one of her close pals. Last Fall, she hit the road with Sam Hunt and Little Big Town and she is currently touring with Keith Urban.
Her musical taste runs the gamut. Maren counts Johnny Cash, the Dixie Chicks, Sheryl Crow, Chaka Khan, and Patty Griffin among her biggest influences. She also loves The Beatles, Otis Redding, Jack White, and the Spice Girls.
She's already written songs for some pretty heavy hitters. Maren penned the song "Second Wind" for Kelly Clarkson's Piece by Piece album, and the uplifting track was also featured on her own debut, Hero. Maren also wrote Tim McGraw's "Last Turn Home."
She's not afraid to clap back at trolls. For example, she responded with class to this man who told her to "cover up."
She loves beer. And we love her for it.