Stranger Things Season 3 Records
When You See How Many People Binged Stranger Things Season 3, Your Jaw Will Hit the Upside Down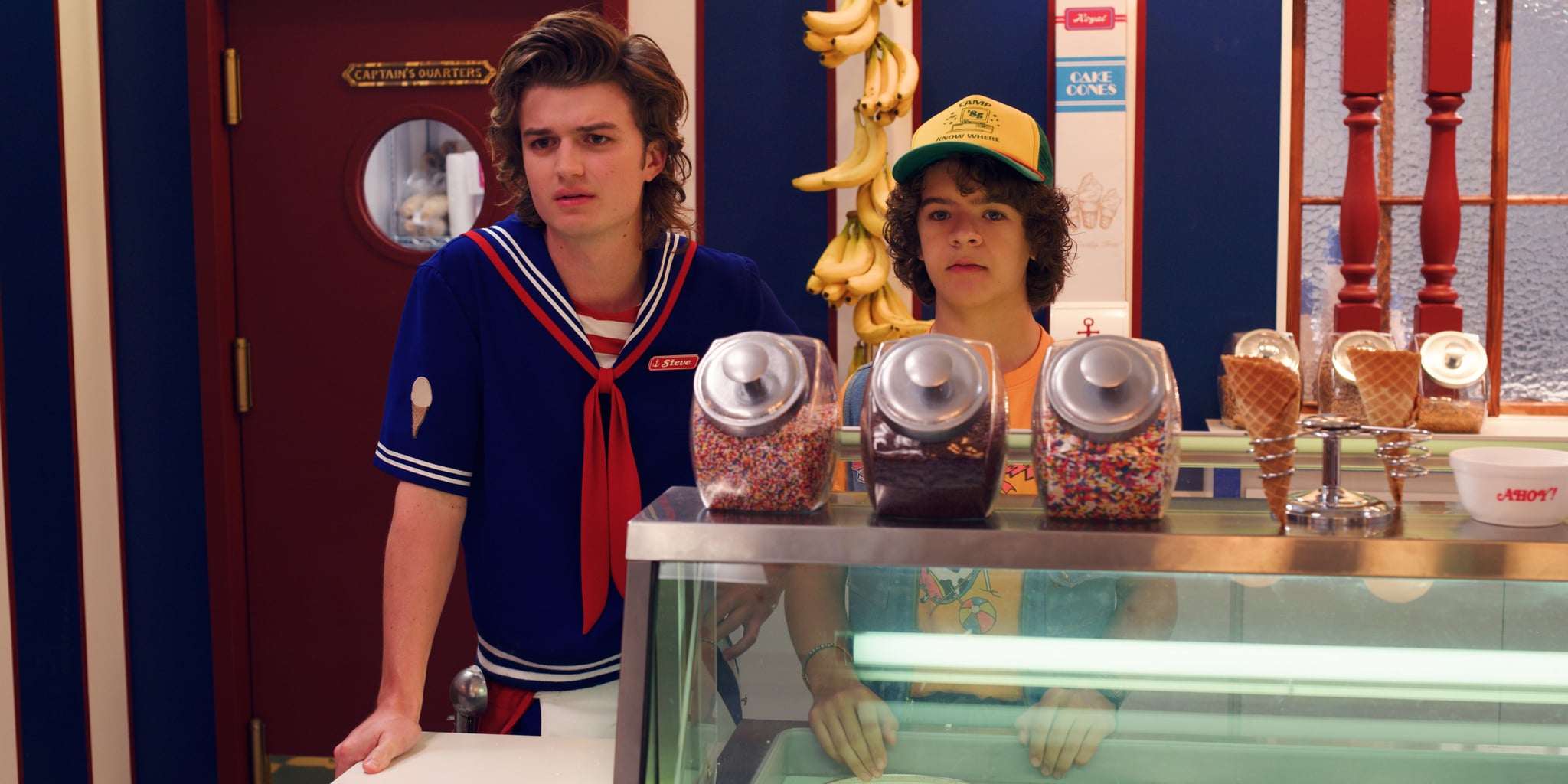 The third season of Stranger Things is not only breaking hearts but also breaking plenty of Netflix records. The streaming giant announced on Monday via Twitter that the Duffer Brothers' sci-fi hit has been streamed in 40.7 million household accounts since its global July 4 launch, which is reportedly "more than any other film or series in its first four days." All I have to say about that is: bitchin'.
Netflix classifies a "view" as someone who's watched at least 70 percent of an episode, so the number of people who've been streaming the series might technically be a little bit higher. (People who start watching Stranger Things season three and are physically able to stop themselves from binging the rest of the episodes all at once have a strength I decidedly do not possess.) Making the numbers even more impressive is the fact that Netflix revealed a whopping 18.2 million member households have already watched all eight episodes of the new season.
.@Stranger_Things 3 is breaking Netflix records!

40.7 million household accounts have been watching the show since its July 4 global launch — more than any other film or series in its first four days. And 18.2 million have already finished the entire season.

— Netflix (@netflix) July 8, 2019
The streaming service has remained notoriously cagey about its viewership numbers since the company's inception, keeping statistics and data close to the vest. According to The Hollywood Reporter, however, the numbers Stranger Things has done since its release in July have smashed previously held records to bits.
Breaking with tradition, Netflix has shared impressive feats of its new original films and series over the last few months. Bird Box, for instance, attracted more than 45 million accounts during its first seven days on Netflix in December, and in January, the company reported that You and Sex Education both drew in over 40 million views within their first months of premiering.
It'll be interesting to see if any other original content will be able to top the record set by Stranger Things, or if only the show's fourth season stands a chance.