Supernatural Season 10 Spoilers
Coming Up Next on Supernatural: Ghosts, Werewolves, and a Very "Different" Demon Dean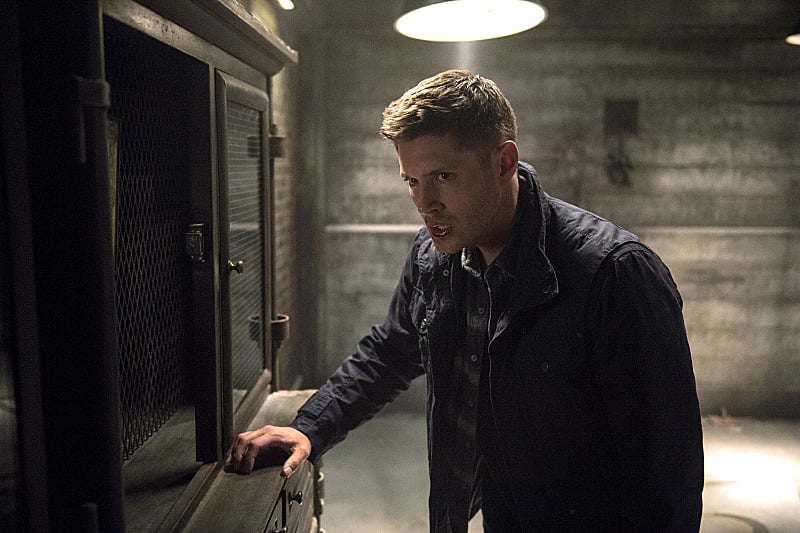 Supernatural is celebrating its 10th season, and the Winchester brothers, aka Jared Padalecki and Jensen Ackles, appeared during The CW's Summer TCA day to talk about the show. Alongside the show's stars was executive producer Jeremy Carver, who spilled some details about what to expect next!
"We will be seeing some new characters that I can tease a little bit. We'll be seeing demons and angels and ghosts and werewolves. We'll be seeing a side of Dean that we've never seen before, which is Demon Dean. We'll be staying with Demon Dean for more than one episode; you'll probably be seeing a different type of Demon Dean than you might expect, which is something we're all pretty excited about. While Sam is on the hunt for his brother, there is another rather mysterious character who is on the same hunt, who causes all kinds of complications for the boys. There are a host of others that I can't go into right now, for fear of spoiling stuff. Castiel is very much in the picture at the beginning of season 10, his grace's fading, and he is in danger of dying if he doesn't figure out a way to deal with it."
Ooh! Who's excited? Supernatural's 10th season premieres Oct. 7 — until then, here's what else Padalecki and Ackles had to say about their fans and each other during the show's TCA panel.