Is Taron Egerton Really Singing in Rocketman?
Taron Egerton Is THE Rocketman in His New Film About Elton John — but Is He Actually Singing?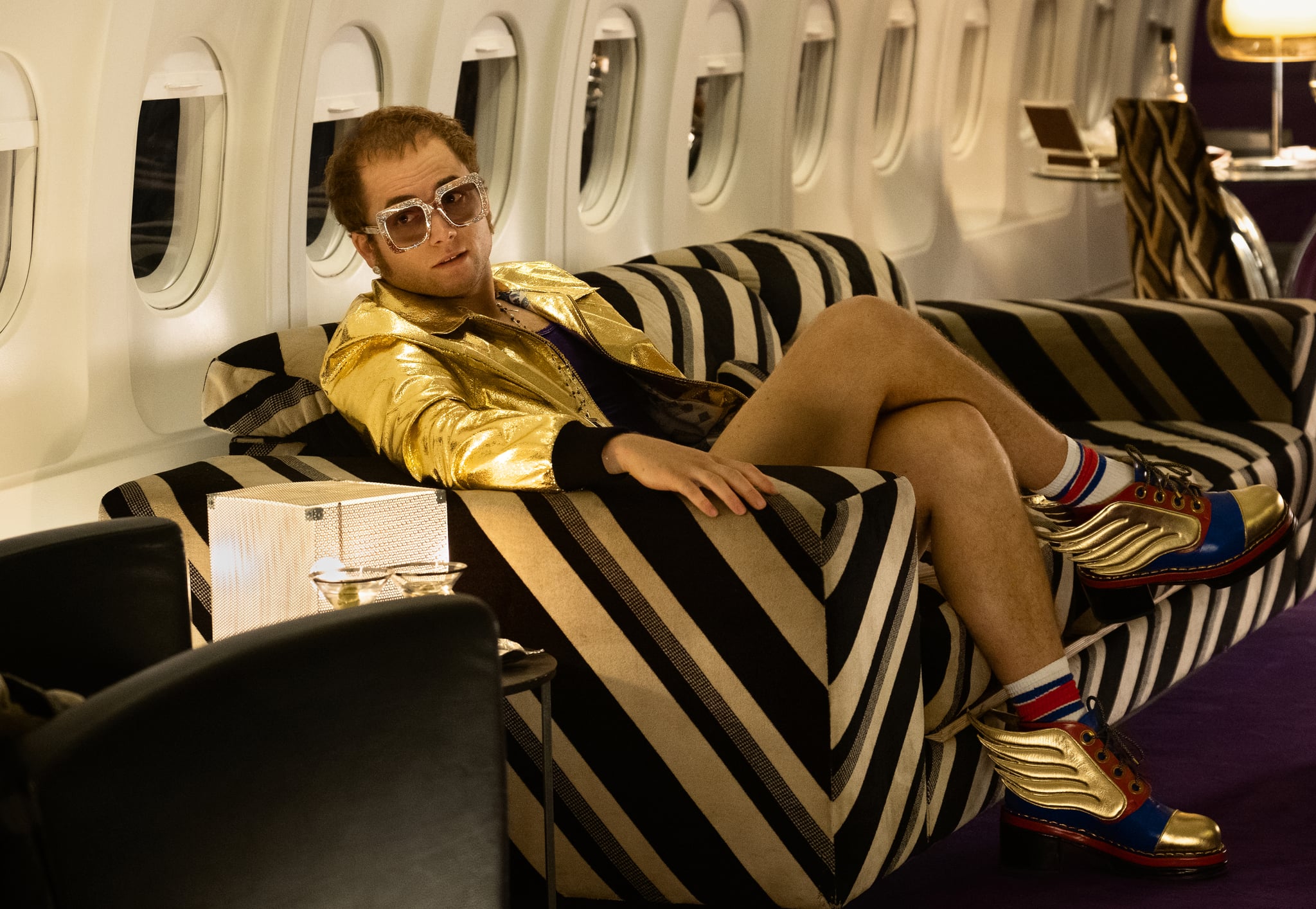 We've been anxiously awaiting Taron Egerton's foray into musical film as Elton John in Rocketman, and the first question that jumped out when we watched the trailer is, of course, is Egerton actually singing?
In short, the answer is yes! Egerton does his own singing in Rocketman. He spent a long time recording John's music and trying to get it all right, according to The Hollywood Reporter. John's husband, David Furnish, even told the publication that John told Egerton that whatever he does, he shouldn't try to copy him. "Don't think you have to sing it exactly the way that I sang it. Don't think you have to perform it the way I performed it," Furnish said of John's advice to Egerton.
Since filming the movie, we've gotten clips and glimpses of Egerton's singing — including this video of him recording "Tiny Dancer" for the film. But what really has us convinced that not only does Egerton have John's seal of approval for the film, but that he actually is the Rocket Man, is this duet of the two of them at Cannes this year for the movie's premiere. With John at the piano and Egerton at the mic, they sang "Rocket Man" together and sounded absolutely flawless.
As for the actual movie, full of glitz, glam, and the Rocket Man, you can catch it in theaters now — and you'll be able to Egerton's voice in all its glory.