Walking Dead and Fear the Walking Dead Crossover Episode
How Would a Walking Dead and Fear the Walking Dead Crossover Even Work? Let's Investigate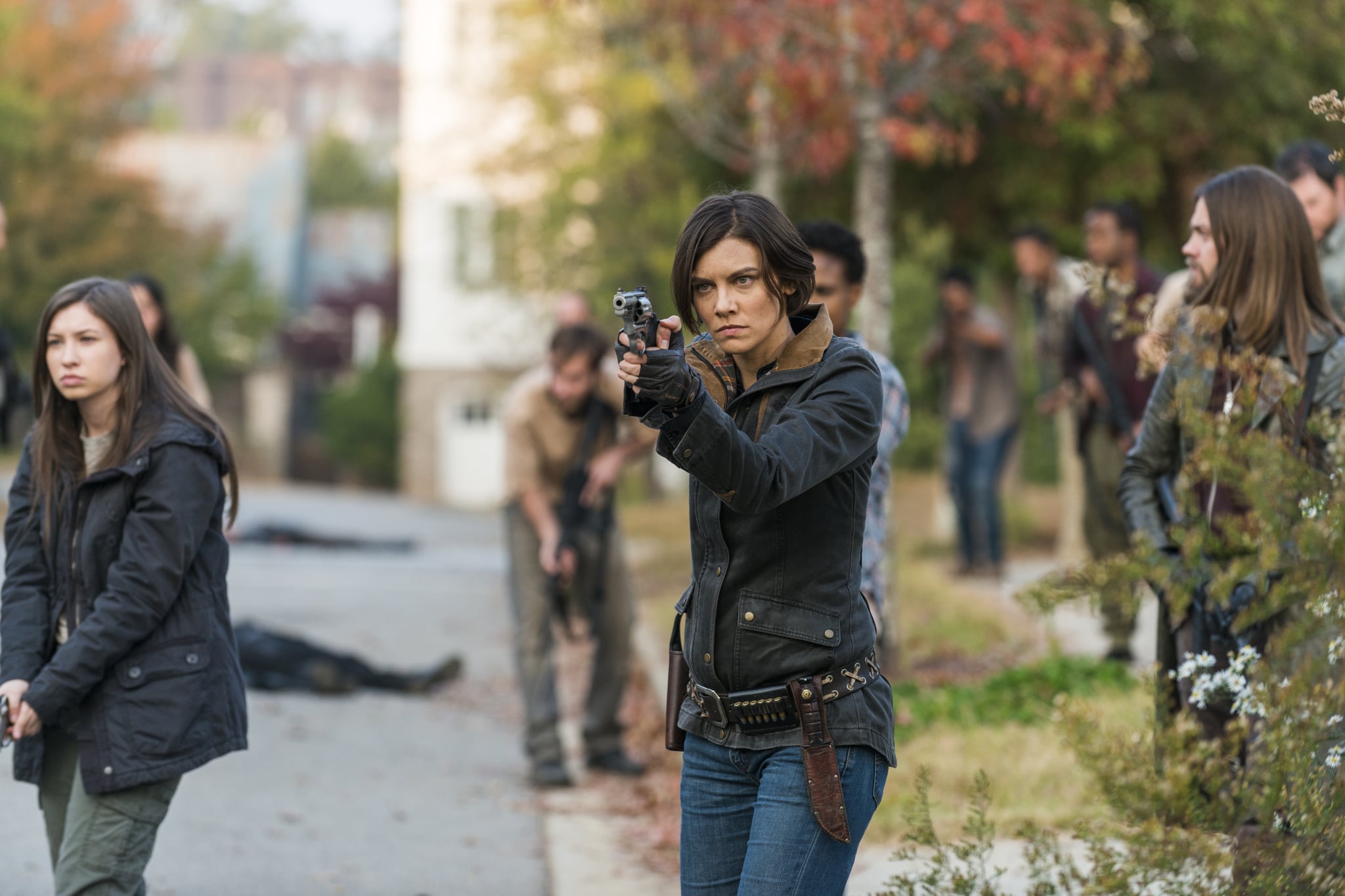 Try as AMC might, The Walking Dead spin-off, Fear the Walking Dead, has never quite caught on the way its predecessor did. While AMC's OG zombie drama starts in the gritty, brutal months after the outbreak in and around Atlanta, the spin-off's story begins in the days leading up to the first case of the undead walking among the living in LA, and then follows one family through the immediate aftermath. These contrasting timelines are exactly what makes the news of an upcoming crossover episode between the two shows so confusing.
At a New York Comic-Con panel for The Walking Dead over the weekend, creator Robert Kirkman dropped the exciting news. "I think that we've finally gotten to a place with Fear the Walking Dead where it has its own identity where we can play with some things," Kirkman explained. "So what I'm going to say, and this is all I'm going to say, is that there are two Walking Dead shows. I'm not going to name them. But there are two. There's one character that is going to go from one show that I will not name and appear in the other show, which I will not name."
So, which character will make the jump between shows? It's safe to assume that it's no one major from the early days of The Walking Dead — Rick, Maggie, Daryl, Carol, or Carl — but maybe if the crossover took place on Fear the Walking Dead (meaning it was in the past), we could get some previously unknown backstory on a peripheral character, or even someone like Negan.
"Are we going to see an interesting backstory of The Walking Dead character showing up in Fear the Walking Dead?" Kirkman further teased on Saturday. "Or are we going to see a Fear the Walking Dead character show up in The Walking Dead, and see a future version of a character? What could happen? Is it going to be something completely different than that?"
This is real. #crossover #TWD #FearTWD pic.twitter.com/Kr8RwOfkZq

— The Walking Dead (@WalkingDead_AMC) October 8, 2017
For what it's worth, Fear the Walking Dead's Madison is from Alabama, which is close enough geographically to the rest of the other show's characters that we can see a connection being made. Panel moderator Chris Hardwick even joked, "I just want the phone to ring and be like, 'Daryl, it's your cousin, Madison Clark.'"
Kirkman went on to reveal that "this is a huge event in the world of The Walking Dead," and that the crossover episode is expected to air in the coming year. "There's going to be some more news on this front in the coming months, so please stay tuned to what they call the Internet."