What Is After We Collided About?
After We Collided Is in the Works — Here's What You Can Expect From the Next Story in the After Series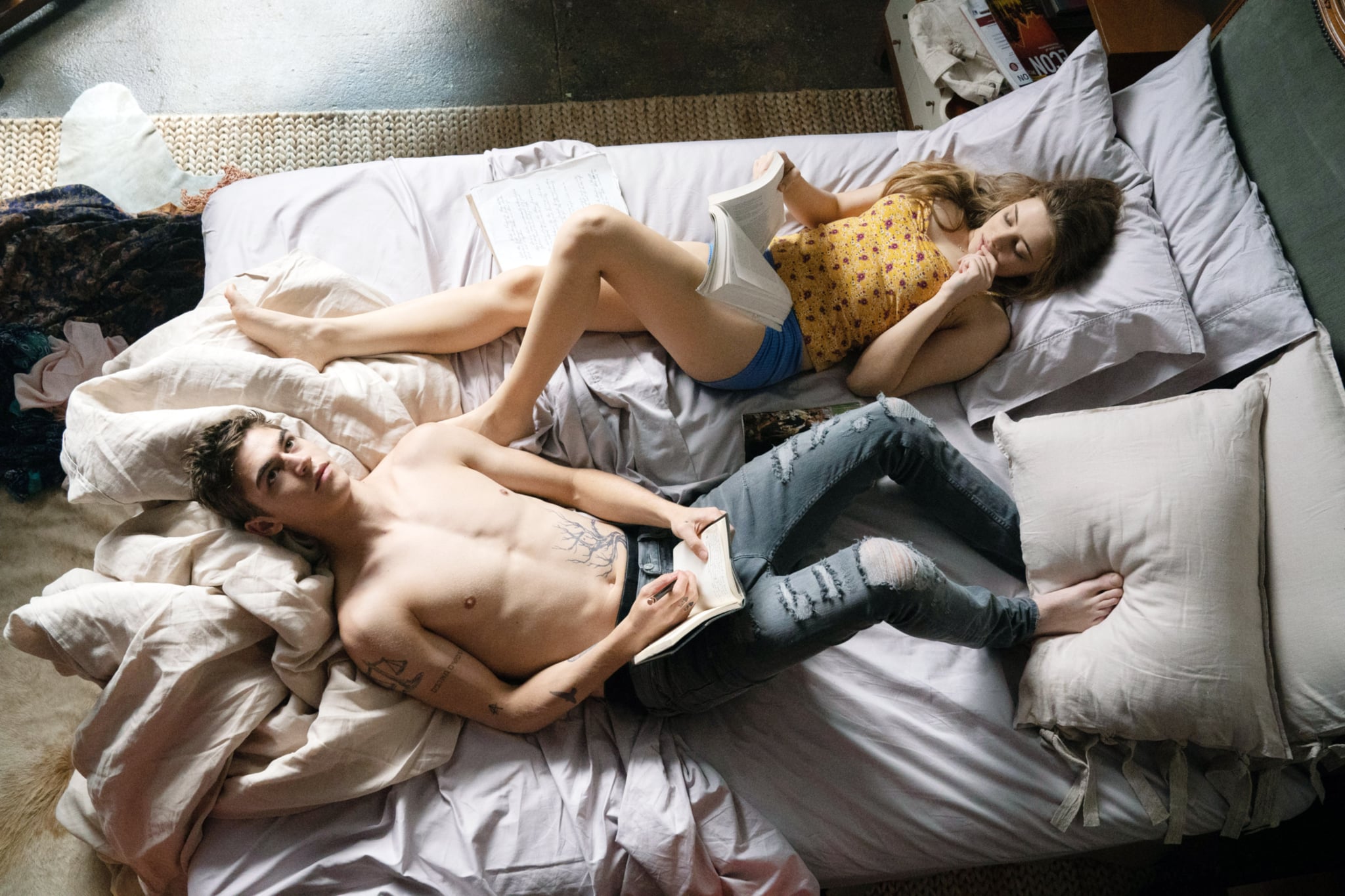 What happens after After, you ask? It looks like we're about to find out. A sequel to After — which debuted in April 2019 — is now in the works, and Anna Todd, the mastermind behind the After franchise, took to Twitter to share the news back in May. "After We Collided era is here," Todd said. "We're getting a sequel, guys." And though it's hard to imagine how things can get more scandalous than they did in After, we're pretty sure that this sequel is going to be seriously wild. For starters: After was rated PG-13. According to Todd, After We Collided is strictly rated R.
The movies aren't exactly like the books — Josephine Langford, who plays Tessa Young, told Cosmopolitan in an interview back in April, "The books are so different from the film in so many different ways." But based on the second book in the After series, we still have a pretty good idea about what to expect from this second installment. Langford (who, yes, is the younger sister of Katherine Langford from 13 Reasons Why) is reprising her role as innocent college student Tessa, alongside English actor and model Hero Fiennes-Tiffin, who plays bad boy Hardin Scott. There's also an exciting new addition to the cast: former Disney Channel star Dylan Sprouse, who's taking on the role of Trevor Matthews — or, as Hardin so affectionately calls him — "F*cking Trevor."
So what's the story? As you might recall, Tessa and Hardin manage to finally begin a relationship (albeit a tumultuous one) by the end of After. In After We Collided, these two seem to be on the path to making it work. Predictably, that honeymoon phase is short-lived. According to Deadline, that new relationship is tested when Tessa and Hardin "get a bombshell revelation about the origins of their relationship — and Hardin's mysterious past." After seeing Hardin's darker side (and learning about the extent of his cruelty), Tessa attempts to distance herself from him by focusing on her schoolwork and her new internship at Vance Publishing. There's also her handsome new coworker, Trevor, who eagerly pursues her and serves as a welcome distraction.
But you should know better by now than to think Hardin will let her get away that easily. He continually tries to win her back, though he knows that the only way he'll really win her trust again is by changing. While After focused largely on Tessa's perspective, After We Collided will give us more insight into Hardin's character (and his past) as he finds himself drawn into a complicated love triangle between him, Tessa, and "F*cking Trevor." Who will win Tessa's heart? We'll just have to wait to find out (though having to choose between Fiennes-Tiffin and Sprouse is definitely not the worst situation to be in).
The movie isn't due out until sometime in 2020, so you have plenty of time to read the novel to get the full story before it hits theaters. We won't give you any spoilers, but we can tell you that the book is definitely rated R.