What Is Aquaman About?
Rule-Breaker Jason Momoa Just Dropped a MAJOR Spoiler For Aquaman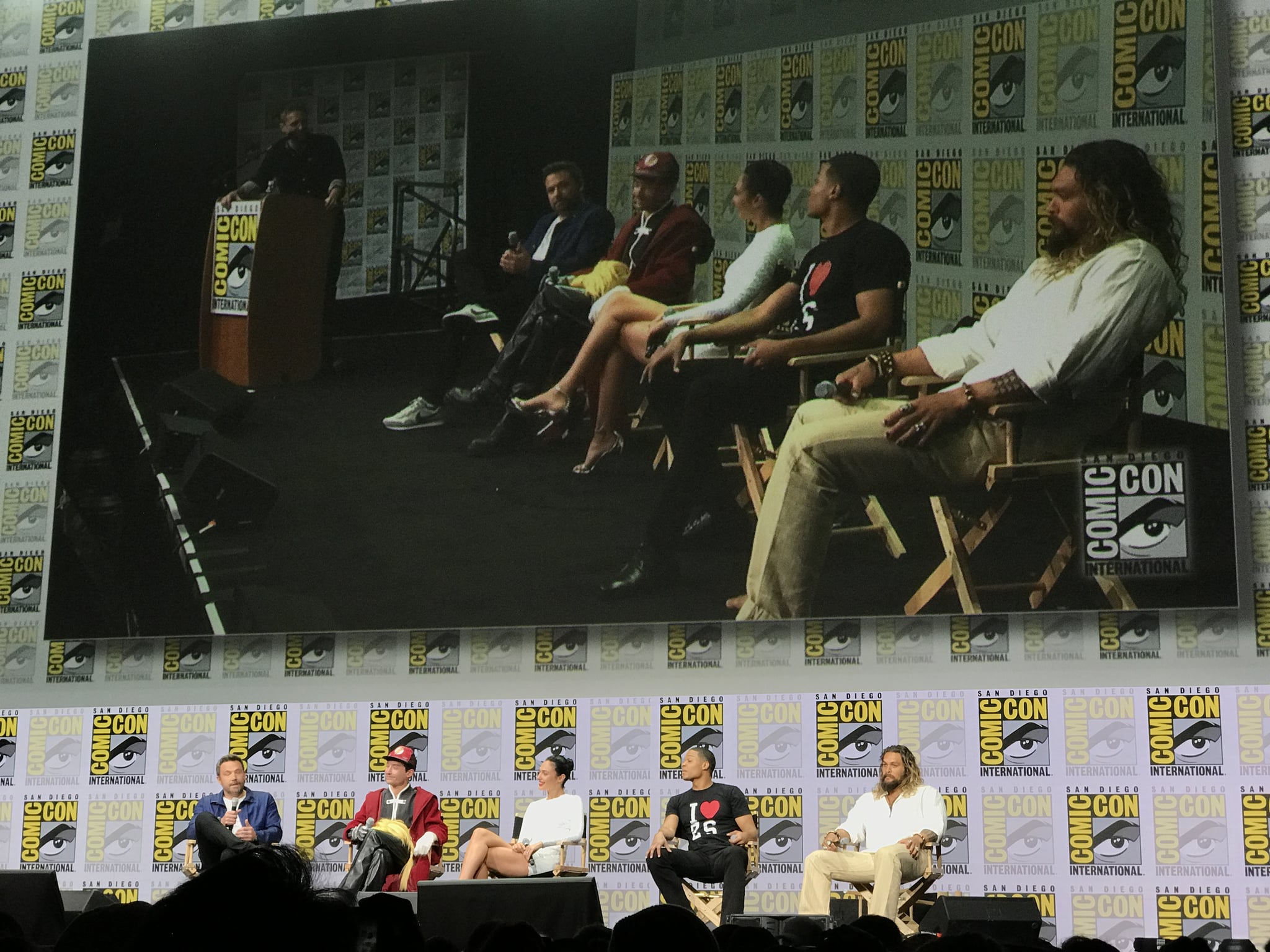 Jason Momoa is notorious for marching to the beat of his own drum, and his appearance at the Warner Bros. Films San Diego Comic-Con panel proved why. Not only did the Justice League actor spend his time on stage without any shoes after running through the audience carrying his character's trident, but he also revealed a major plot secret for his stand-alone Aquaman film. When asked about some exclusive footage that was shown to the audience in Hall H — which featured a massive number of underwater warships shaped like various sea creatures — Momoa essentially said "f*ck it" and revealed a huge spoiler.
"You know what? I'm used to getting in trouble, so you know what . . . I'm gonna tell you. They sent me all the way from Australia, so I'm gonna tell you. That's Ocean Master's army. Black Manta ain't got nothing like that. That's my brother; I'm gonna be fighting my brother."
It was previously revealed that Black Manta would be the villain in Momoa's film, which is slated to hit theaters in 2018. So the news that Ocean Master, the protagonist's big, bad brother, would be making at least one battle appearance elicited gasps from the 6,500 attendees in the panel.
Thank goodness Jason Momoa likes to break the rules, eh? We can't wait to learn more about what's to come in Aquaman!