What Is Dear Evan Hansen About?
Why Broadway's Dear Evan Hansen Is Worth a Trip to NYC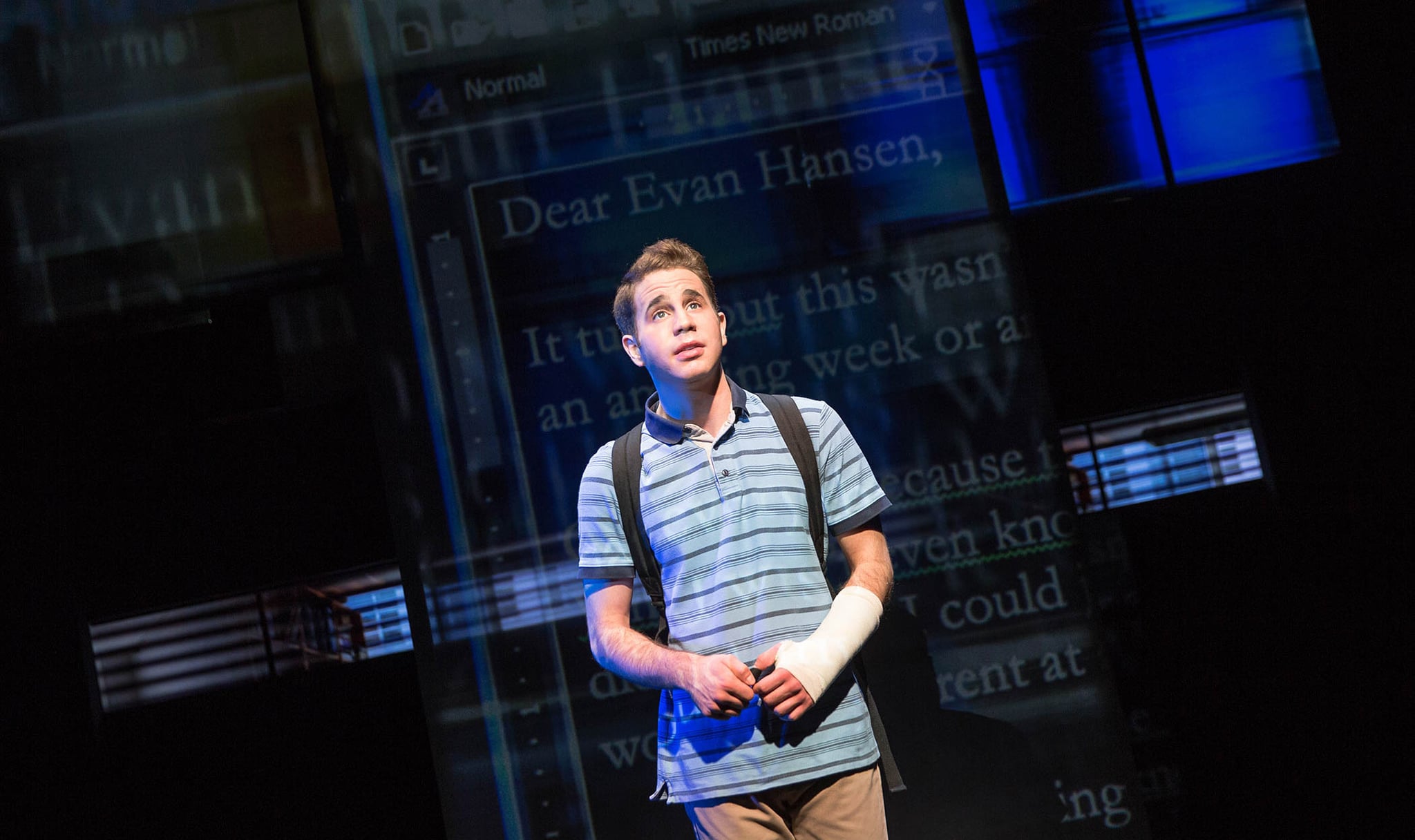 Have you ever felt like nobody was there? Have you ever felt forgotten in the middle of nowhere? Have you ever felt like you could disappear? Like you could fall, and no one would hear? Well, you're not alone.
In a time when it seems like everyone is consumed by social media, the Broadway musical Dear Evan Hansen really hits home on what it's like to be a millennial or any person struggling to find their way. Inspired by a real-life event, lyricists Benj Pasek and Justin Paul (who won an Oscar for La La Land) set out to create an original musical alongside writer Steven Levenson (Masters of Sex) and famed stage director Michael Greif (Rent). After a run in Washington DC and off Broadway, the show made its grand opening at the Music Box Theatre in December 2016 and has been earning rave reviews from critics and celebrities alike ever since. Not to mention it won six Tony Awards this year, including best musical! With its moving story, catchy score, and stellar cast, the musical is sure to earn not only your praise, but steal your heart in the process.
Coping with crippling anxiety, the title character (originally played by Ben Platt) finds it extremely difficult to fit in. His single mother is always working, his only acquaintance at school is a family friend, and the girl he likes doesn't even know he exists. Every day is a constant struggle, until the unexpected death of a classmate gives him a voice he never knew he had, even if it is all based on a lie.

On top of the moving story, the music is infectious. When the single "Waving Through a Window" was first released, I played the track for five days straight. Even after seeing the show, I still have the urge to bust out the lyrics to "Words Fail" during my morning commute on the subway. You think I'm exaggerating, but just wait until you hear the soundtrack for the first time. You won't just tap your foot to one of the melodies during the show; you'll come out humming three more of them when you leave, guaranteed.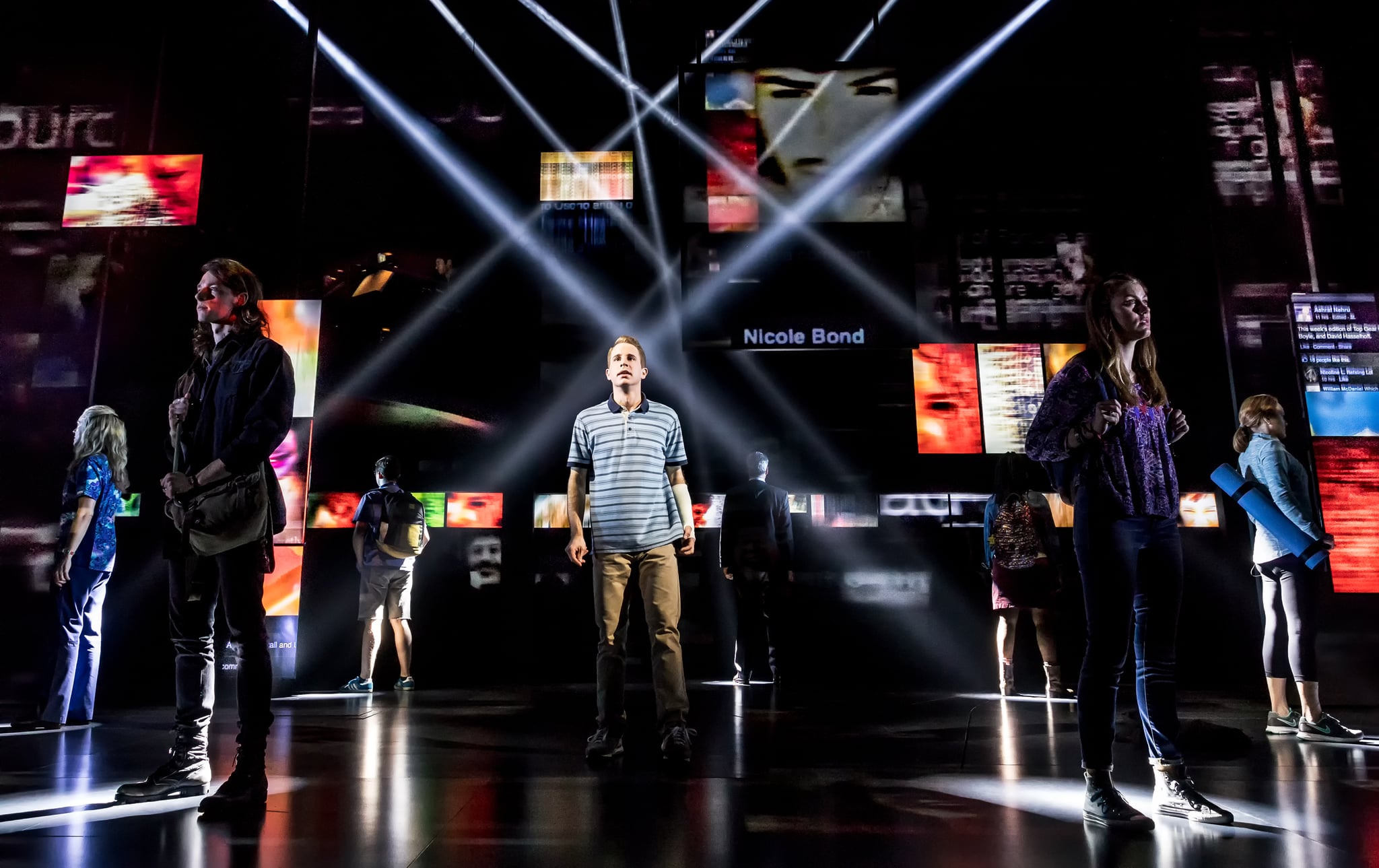 Even though the music is show-stopping, don't expect any over-the-top numbers with glittery sets and extravagant costumes. With an ensemble of only eight actors, there are absolutely no frills. It's just real emotions and raw performances. While Rachel Bay Jones (Heidi Hansen) and Mike Faist (Connor Murphy) are forces to be reckoned with, nothing compares to the musical's star, Ben Platt. To say he steals the show would be a complete understatement. As Zac Efron puts it, Platt isn't just playing Evan Hansen; he's becoming him eight times a week. His fumbled words? Real. His slobbery tears? Real. His gut-wrenching charisma? Very, very real. He shined in Book of Mormon and Pitch Perfect, but this is his ground-breaking role.
With so many different themes like depression, anxiety, and loneliness throughout, we can all see a bit of ourselves in one of these characters: the socially awkward teen, the daughter whose parents won't stop fighting, or the classmate who feels like there's no other way than just giving up. In between numbers, I could audibly hear the audience choking back sobs. My mom and I bonded with a young man sitting next to us during the intermission as we talked about how we related to Evan, his mother, his classmates, and all that in between. At the heart of it all, this isn't just a show — it's a story that needs to be told. Because no one deserves to be forgotten. No one deserves to feel like they could disappear. Even when you're broken on the ground, you will be found.
Get more information about Dear Evan Hansen tickets.
Image Source: Matthew Murphy