What Is HBO's Asunda About?
Already Mourning Game of Thrones? Don't Worry — HBO Has a New Fantasy Series in the Works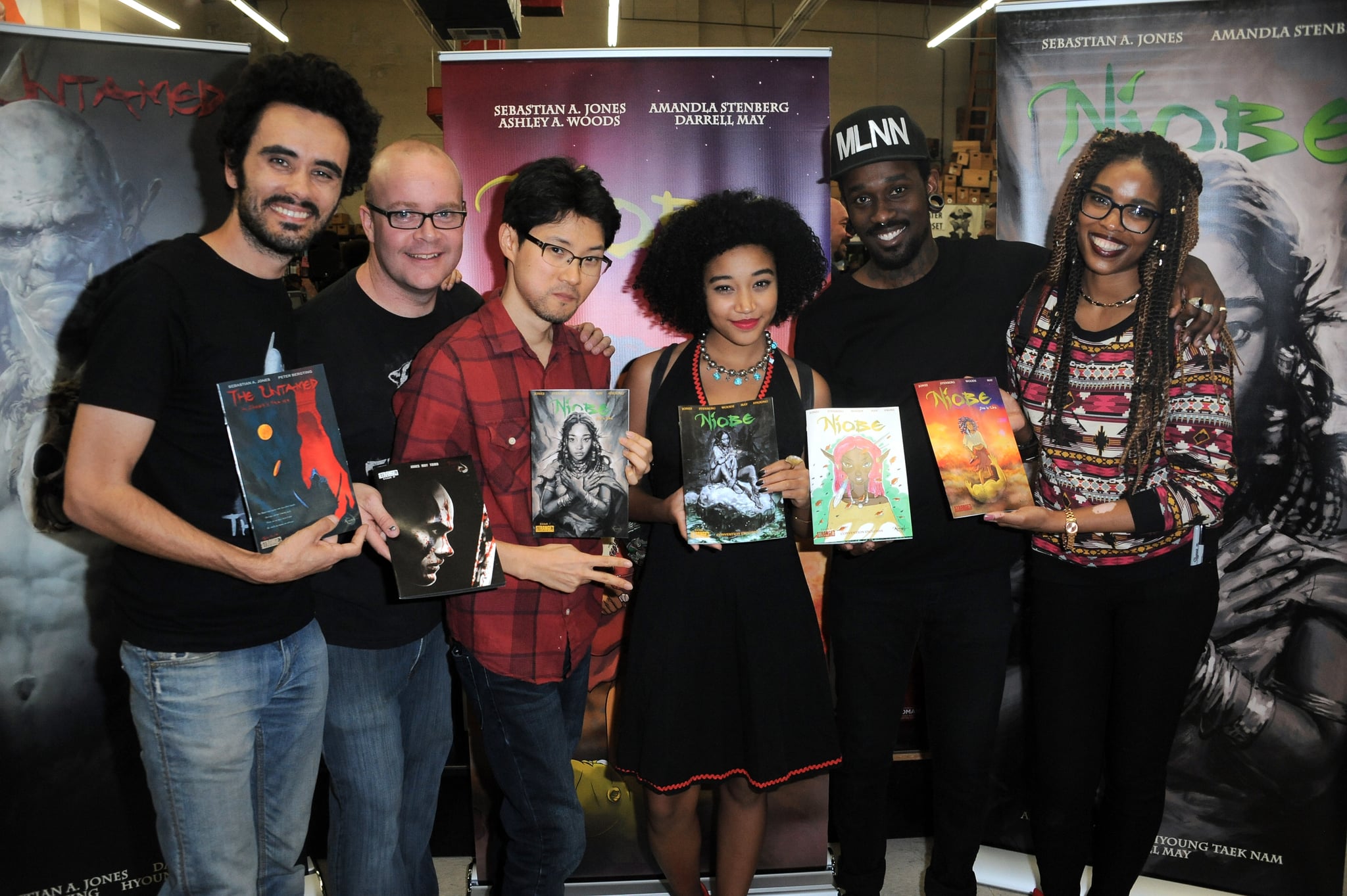 April 14 marks the beginning of the end — for Game of Thrones fans, at least. HBO's hit fantasy series is officially wrapping up with an eighth and final season, which will only be six episodes long. Fortunately, a new show is already in the works, and the plot should be an intriguing one for Game of Thrones diehards.
Deadline reported that HBO has put an adaptation of the Asunda graphic novel series into development, which will be a drama centering on the fantasy universe created by Sebastian A. Jones. The series will be cowritten and executive produced by Jones and take place in the culturally diverse but war-plagued world of Asunda, where an orphan girl named Niobe Ayutami "is born of two violent nations and raised in a small desert town" named Oasis. When an ancient enemy rears its head, the girl must search for the courage to unite her ancestors and save her home. With her father being a king from one country and her mother the kidnapped female chief of a nomadic tribe of elves from another, you can expect equal doses of magic and political intrigue.
In other words, it sounds like exactly the kind of sweeping epic we'll need once Sansa, Arya, Jon, Daenerys, and the rest of the gang bid us adieu in a few weeks. Certain elements of the story, like its strong female character, Westeros-like setting, and mythological themes, should hopefully appeal to GOT fans. The world that the story takes place in is sprawling and has been built out through "shared universe" titles published by Stranger Comics. Like in the George R.R. Martin tale, magic and swords are equally important to deciding history in Asunda, which is torn by wars and violence.
We're likely still a year or two away from getting casting news or a premiere date, so in the meantime, we suggest reading up on the graphic novels and getting yourself well-acquainted with Asunda.