What Karamo Brown Has Learned From Filming Queer Eye
The 2 Big Lessons Karamo Brown Learned While Filming Queer Eye Will Make You Emotional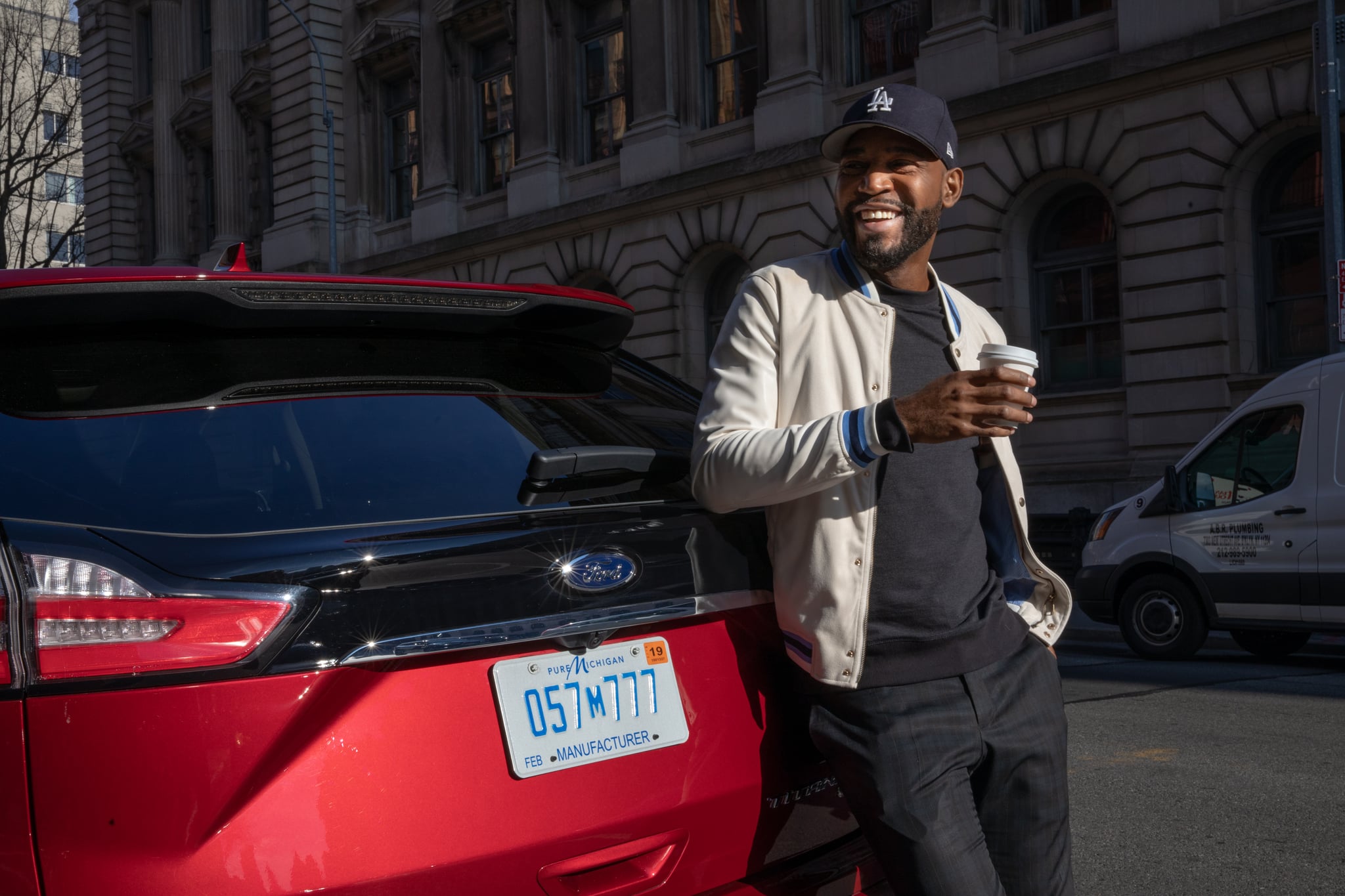 If you're anything like us, rewatching Queer Eye episodes on a loop is very much a lifestyle. After all, there's no such thing as too much of the Fab 5, right? Recently, Karamo Brown drove me around New York City in a brand-new 2019 Ford Edge — that can literally parallel park itself using Active Park Assist — and discussed everything he's learned from filming three seasons of the show to Ford's new survey on holiday stress. And yup, we're more obsessed than ever before.
"[I've learned] two lessons from being on Queer Eye. [The first] is that we all had the ability to grow," he told POPSUGAR. "I think sometimes we look at people of a certain age, certain political backgrounds, or whatever it may be, and we assume that's just who they are. But we don't realize that every single person has an ability to grow. If you just water them with education and love, they can become better people. And not better people in the sense of what I think is better, but better [versions] of who they are."
The second lesson also involves self-improvement, however, he admits that he and the rest of the gang have often become the students. "You never stop learning," he said. "We're are all pretty smart men, and yet we go in here and we learn something from our heroes just as much as they learn from us." Nope, it doesn't get any more heartwarming than that!
Image Source: Ford