Karamo Brown's Travel Hacks
Queer Eye's Karamo Brown Has a Secret For Traveling With Kids Every Parent Should Steal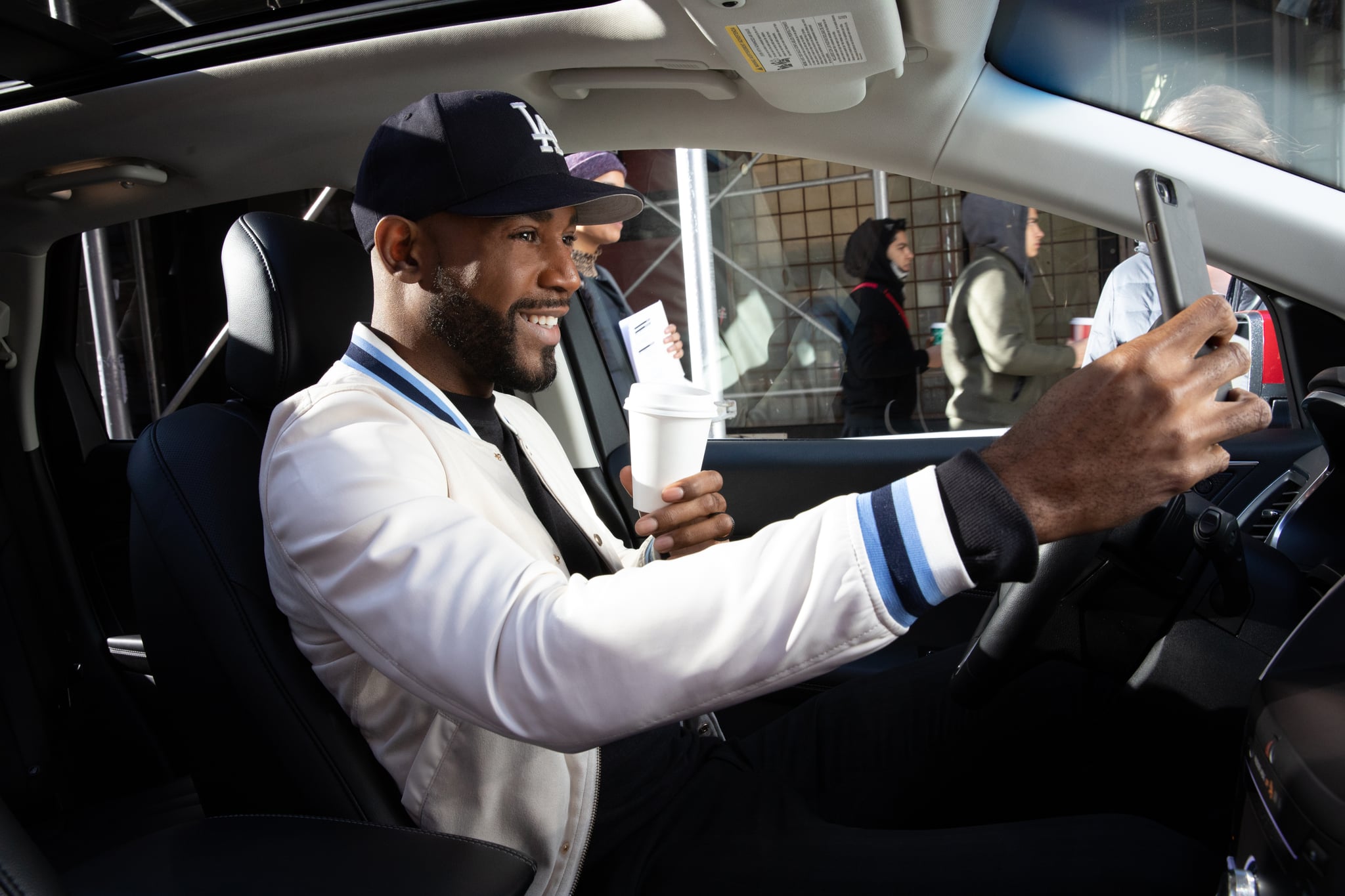 As parents, making it through the holiday season with as little stress as possible is always the goal. And when it comes to talking about staying positive and keeping your cool during holiday travel, is there a better source for tips than Queer Eye's Karamo Brown? Um, no! The father of two recently drove me around in a brand-new 2019 Ford Edge — that can literally parallel park itself using Active Park Assist — and discussed everything from season three of the show to Ford's new survey on holiday stress, and we're taking notes.
"I give myself a pep talk every time I get into a car [for a long ride]," Karamo told POPSUGAR. "And I'm not even just talking with my sons and my fiancé, but even with the Fab Five! When we go to some of these towns [on the show], they're like two and half hours out. And so the big one that I give — because I'm dad of the group — is I'm always like, 'Listen, if someone needs time, give them time [to just be].'"
"And sometimes you just need to make yourself feel fierce to feel good through life. You know what I mean?"
And Karamo doesn't only mean physical space; he thinks getting in a good mental state is just as important. For some people, that means complete silence.
"When you get into these car spaces and people feel very overwhelmed and are like, 'Oh, I have to keep talking,' or, 'I have to listen to your music,' and it's like, no, sometimes we need to shut off the music," he said. "Sometimes people need to have an opportunity just to be still."
But, naturally, getting his two sons — 21-year-old Jason and 18-year-old Christian — to subscribe to this Zen way of thinking has proved to be more of a challenge . . . because teenagers.
"Of course not [they're not quiet]," he said. "It's not even a thing. But as they're getting older, they're getting a little bit more respectful. But it's still respect the time. You have to. I don't just think that's a key for holidays and just anything you do. Just be respectful of other people. I'm thinking if I didn't want this pressure on me, if I didn't want people to treat me a certain way, why am I going to treat anyone else a certain way?"
As for getting through the airport without a meltdown? Karamo has an idea for that too, and it's a must for moms who need a little self-confidence boost.
"I can't leave the house without my [headphones]," said Karamo. "Because I'm one of those people on a plane . . . and as I'm walking through an airport, it always reminds me of being on a runway in Paris. Even though I've never been on a runway in Paris. And so I strut. And it makes me feel good about life."
He added, "I'm holding my luggage. But I feel cute — like I'm in a commercial or something. But I'm not. But it just makes me feel fierce. And sometimes you just need to make yourself feel fierce to feel good through life. You know what I mean?"
Image Source: Ford