What Is Mudbound About?
Everything You Need to Know About Golden Globe Nominee Mudbound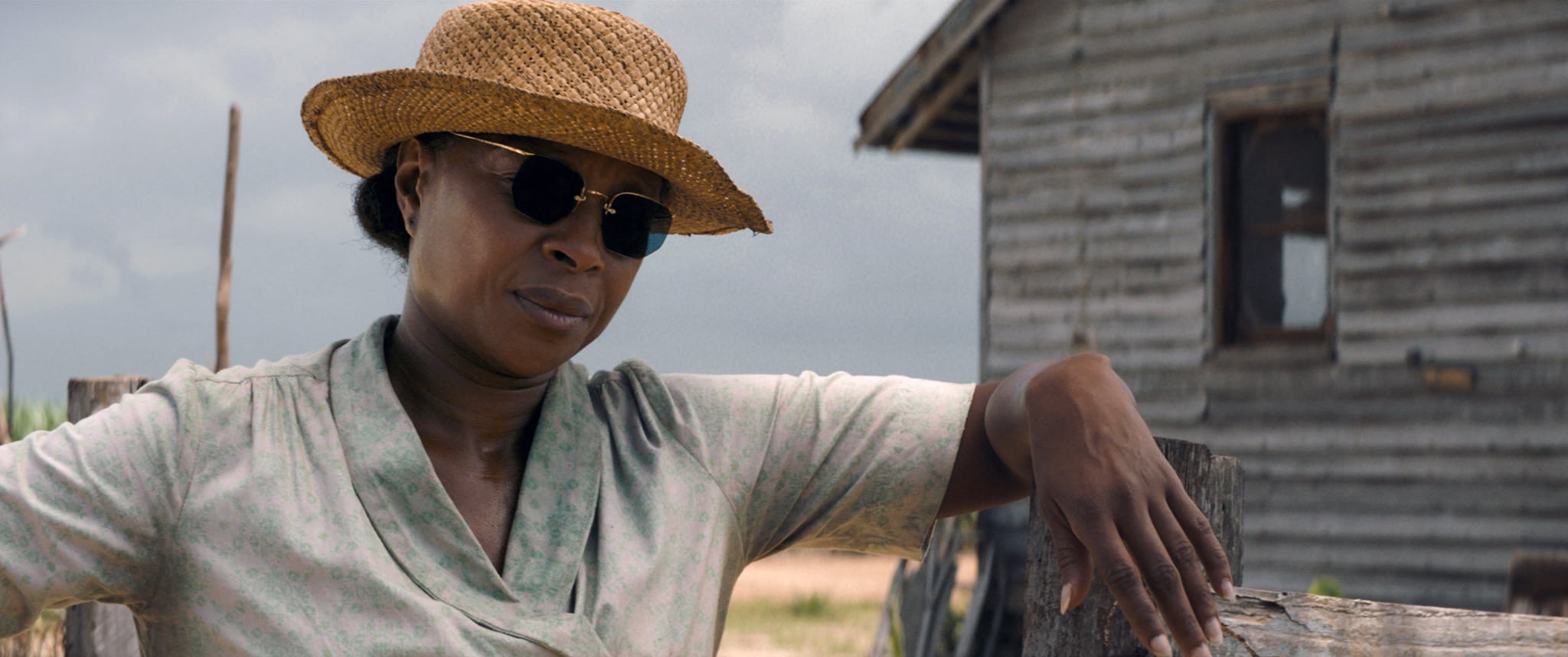 One of the buzziest movies celebrated at the Golden Globes was Mudbound, a film which has earned Mary J. Blige nominations for both best supporting actress and best original song in a motion picture. The film first debuted at Sundance Film Festival last Winter and was snapped up by Netflix in a small bidding war in early 2017 before being released on the streaming site in November.
For those who opted to check out Netflix's more viral end-of-year items like A Christmas Prince and Bright, though, you might be wondering why it is that this film has gotten so much love from the critics and features so prominently in the award season circuit. So, here's a crash course on what you need to know about Mudbound.
Cowritten and directed by the acclaimed Dee Rees, the historical drama picture centers on a pair of families whose sons fight in World War II and who are irreversibly altered by both combat and their life-changing interactions with people of another race.
Back at home, the McAllan family (Garrett Hedlund, Carey Mulligan, and Jason Clarke) is headed up by Pappy (Jonathan Banks), an elder white man whose affiliation with the Ku Klux Klan makes him both mean and dangerous to their neighboring family, the Jacksons (Blige, Rob Morgan, and Jason Mitchell). The Jacksons are impoverished black tenant farmers who are working toward owning a parcel of land all their own, and although the two are in remarkably similar straits when it comes to their various personal hardships, Pappy continues to degrade the Jacksons.
That all changes once the grown children of each family discover their common bonds — through hard luck that threatens their livelihood, physical wounds, and the mental anguish of war — and the soldier sons in particular form a bond that only fuels Pappy's hatred.
What becomes of all of them is equal parts upsetting, satisfying, and brutally honest in this feature-length examination of what happens when people who are convinced to fear each other finally discover the banality of hate.
Mudbound is now available for viewing on Netflix.