Who Is the ADT Guy in Mindhunter?
Mindhunter: the Identity of the Beyond-Creepy ADT Security Guy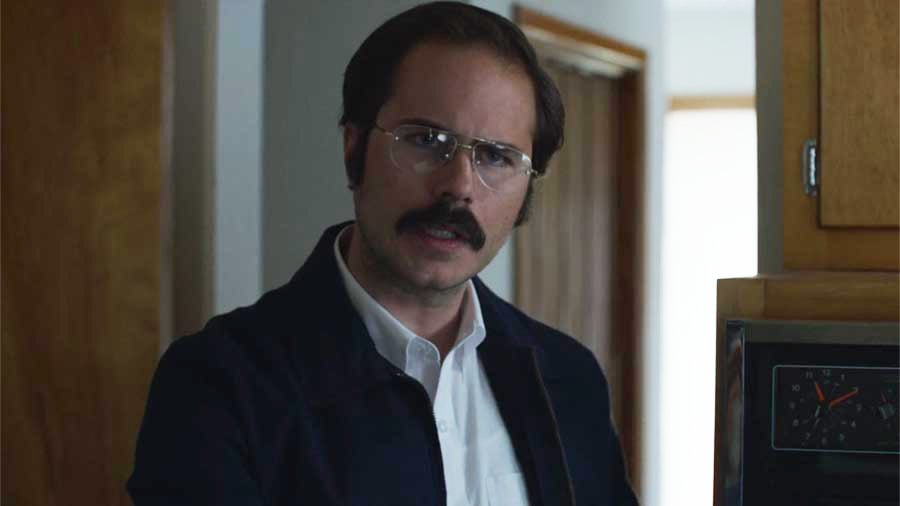 Warning: spoilers ahead if you haven't finished Netflix's Mindhunter.
While FBI agents Holden Ford and Bill Tench conduct research on serial killers by traveling from prison to prison interviewing those who have been caught, Mindhunter is also following a rather nondescript ADT security installer in Kansas. Why? Because he's Dennis Rader, aka the BTK Killer.
The BTK Killer (whose name derives from the way he would "bind, torture, and kill" his victims) killed 10 people in Kansas between 1974 and 1991, though seven of those 10 murders happened in 1974 and 1977.
Mindhunter season one takes place in 1977, after the BTK Killer had slain five people in 1974. The show follows him as he stalks potential victims via his job as an ADT security system installer, which gave him nearly unlimited access to the houses of people who inquired about having the systems installed.
The character on the show, who first appears in episode two, is billed only as "ADT Serviceman," but canny viewers who remember the BTK Killer's sentencing (which took place relatively recently, in 2005) may have connected the dots since the killer used his job with ADT as a way to gain access to his victims. The ADT man appears again in episodes three through seven, nine, and 10. Each time, his stalking and murder preparation escalate a bit . . . like showing him sitting at home practicing knot tying while his wife and baby sit nearby in episode six. Creepy.
In episode five, Rader is shown mailing a letter. In the real-life history, the BTK Killer was known for the graphic and taunting letters he sent to police and news outlets. The letter shown in this episode may be the famous one he sent in early 1978 to Wichita TV station KAKE, claiming responsibility for the seven murders he had committed by that point.
In most of the episodes, the BTK Killer is part of the cold open (the scene before the opening credits). But in the season one finale, he is instead in the final scene. In case viewers are still wondering just who this creep is, he is shown burning drawings of naked women who are tied up and obviously in distress.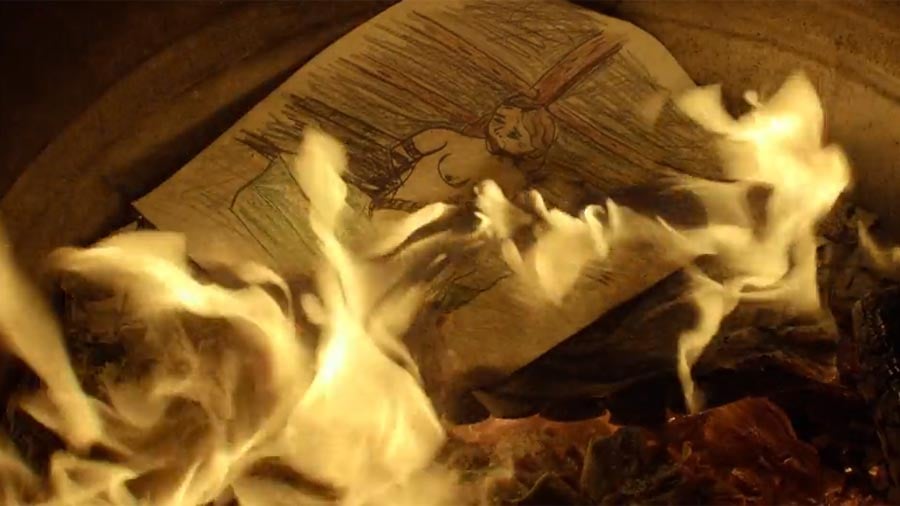 Since Mindhunter has already been renewed for a second season, the fact that the first season ends with the BTK Killer implies that he will feature heavily in the second season. Is the show perhaps moving toward Agent Ford (whose real-life counterpart, John Douglas, was instrumental in bringing the BTK Killer to justice) tracking Rader through the '80s and '90s to his arrest in 2005?