Is Mindhunter a True Story?
Mindhunter: Your Netflix Obsession Has (Terrifying) Roots in Reality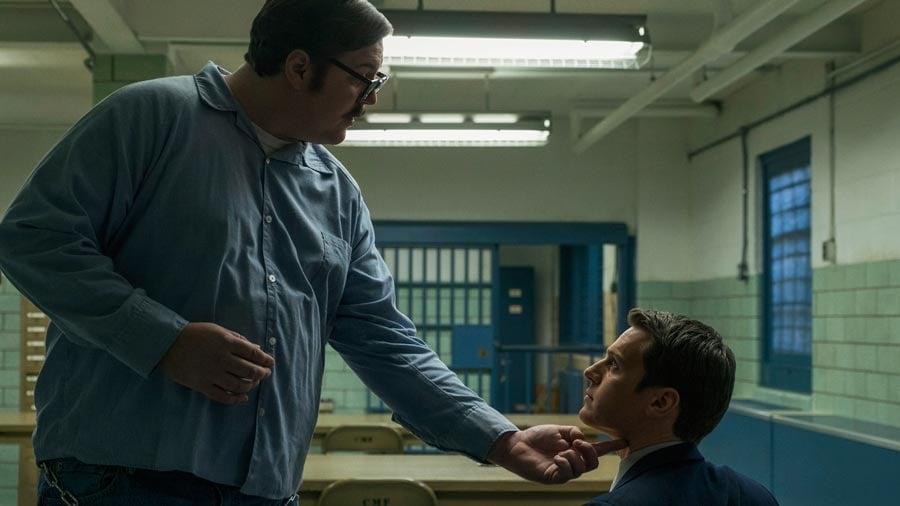 Netflix's psychological thriller Mindhunter first premiered back in 2017, a 10-episode drama based on the true crime book Mind Hunter: Inside the FBI's Elite Serial Crime Unit. Now that it's returned for a second season, you might be wondering once more: is it based on a true story? Pretty much.
The three main characters on Mindhunter are based on real people, though they aren't exact copies. The two FBI special agents from the bureau's Behavioral Science Unit are Holden Ford and Bill Tench, played by Jonathan Groff and Holt McCallany, respectively. Those two men are based on John E. Douglas (who co-authored the book on which Mindhunter is based) and Robert K. Ressler.
Douglas, now 74 years old, is one of the first criminal profilers in the United States. After serving in the Air Force, he went to work for the FBI in 1970 — first as a sniper in the SWAT team and later as a hostage negotiator. In 1977, he transferred to the Behavioral Sciences Unit (BSU) where he created the FBI's Criminal Profiling Program. As part of his work, Douglas traveled the country interviewing serial killers, violent sex offenders, and assassins, including famed inmates David Berkowitz (aka Son of Sam), Ted Bundy, John Wayne Gacy, and Charles Manson.
Ressler, who passed away in 2013 at the age of 76, is also an FBI alum and is often credited with coining the term "serial killer." After serving in the Army, Ressler joined the FBI in 1970 and was recruited into the BSU. In addition to also interviewing serial killers, Ressler was instrumental in setting up the VICAP (Violent Criminal Apprehension Program) database.
So while Groff and McCallany are putting their own individual characters on screen, these two real-life FBI serial killer experts are largely where the characters are drawn from.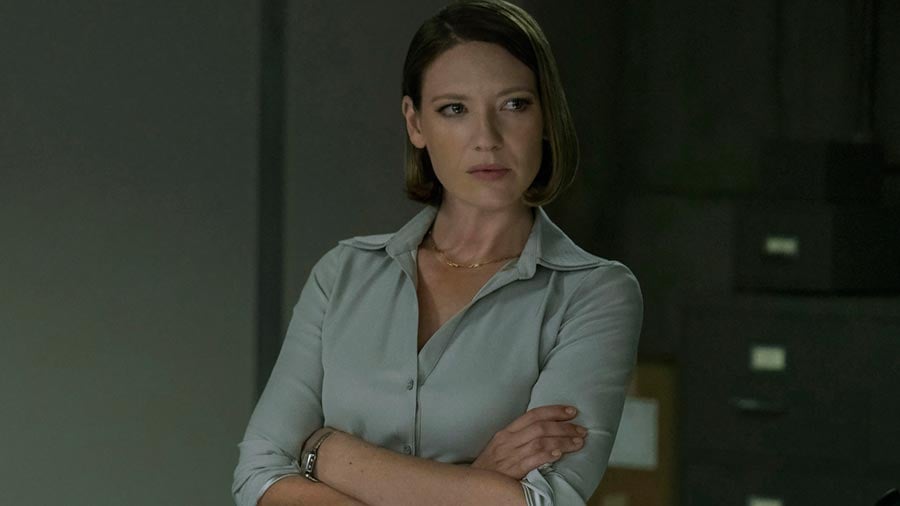 Additionally, Anna Torv plays psychologist Wendy Carr, who is based on Dr. Ann Wolbert Burgess. Burgess is a scholar who studies trauma and abuse's impact on victims, particularly when it comes to serial killers, rapists, and kidnappers. Throughout her career she worked extensively with the FBI's Behavioral Sciences Unit.
Finally, there are actors playing onscreen versions of real-life serial killers: Dennis Rader (aka the BTK Killer), who murdered 10 people in Kansas between 1974 and 1991, played by Sonny Valicenti; Edmund Emil Kemper III (aka the Co-ed Killer), who murdered several women in the 1970s, along with his mother and paternal grandparents, played by Cameron Britton; and Jerry Brudos (aka the Shoe Fetish Slayer), who murdered at least four women in Oregon in the late '60s, played by Happy Anderson.
Season two introduces even more unsettling real-life figures into the mix, like Charles Manson (played by Once Upon a Time in Hollywood's Damon Herriman). What's interesting is that the thrust of the show isn't necessarily about catching new serial killers. It's more about the work Douglas and Ressler did in the 1970s (and beyond) to push the FBI toward utilizing psychology in order to better understand these types of killers, and perhaps make them more effective in catching them.