Who Will Die on The Vampire Diaries Finale?
The Vampire Diaries: Who Is Most Likely to Die in the Finale?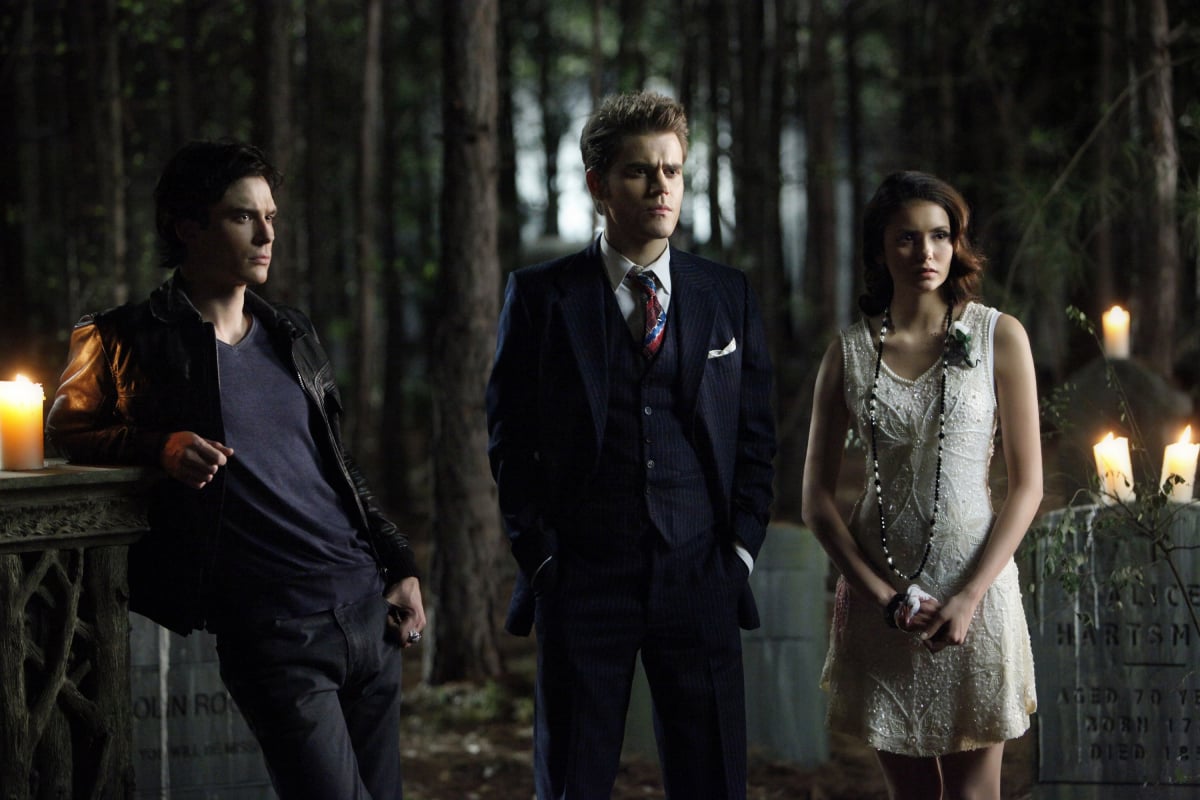 There is ONE episode left of The Vampire Diaries, and we can already tell that the final goodbye is going to be a tough one. Not only are a handful of old cast members returning, but we recently learned that the finale will also feature a major character death. While we definitely know that Elena Gilbert will be one of the attendees at the funeral, the fate of the rest of the characters is still up in the air. Since we love theorizing about the show, we're breaking down the five most likely suspects for that HUGE plot twist. Read at your own risk.
5. Matt
Could Matt's family have even more dark secrets? It's possible that Maxwell hell bell had some lingering magic left in it that could lead to his death. Although, if we're being completely honest here, Matt has managed to stay alive, and human for that matter, for eight seasons, so we don't really think Julie Plec would decide to kill him off now.
4. Caroline
Caroline's death would certainly be the most unexpected. Maybe she decides to take the cure to be human with Stefan and something goes wrong? Although, out of all the characters, Caroline has always been the most content with her vampirism. We can't see her compromising that for a guy, even if it is Stefan Salvatore.
3. Bonnie
Unless Kai breaks his spell, Elena's life is still linked to Bonnie's. And seeing that Nina Dobrev is officially returning for the finale, we can't help but wonder if that means BonBon will meet an untimely demise. Although, the way Plec has talked about how emotional the finale will be, her death seems a bit too on-the-nose.
2. Damon
This death would definitely be a blow to the heart. Not only is the final scene set at the Salvatore house, but Entertainment Weekly did say that Elena would be the last person to say goodbye at the funeral. Perhaps she was having one final moment with her true love? While we can only imagine the water works this scene would cause Delena fans, Plec did confirm that Elena and Damon will come face to face in the finale.
1. Stefan
Ever since Stefan took the cure and become mortal, he has been fixated on making up for his past sins. Could the final key to redemption and making up for turning Damon into a vampire be reuniting him with his true love? Perhaps, instead of Bonnie dying, Stefan finds a way to link his life with Elena's instead. Not only did Paul Wesley admit to tearing up over his final script, but he also revealed that his final scene is with Dobrev. What if the finale teaser is actually Stefan saying his last goodbye?