Who Is Directing Star Wars: Episode IX?
J.J. Abrams Is Returning to the Star Wars Universe to Write and Direct Episode IX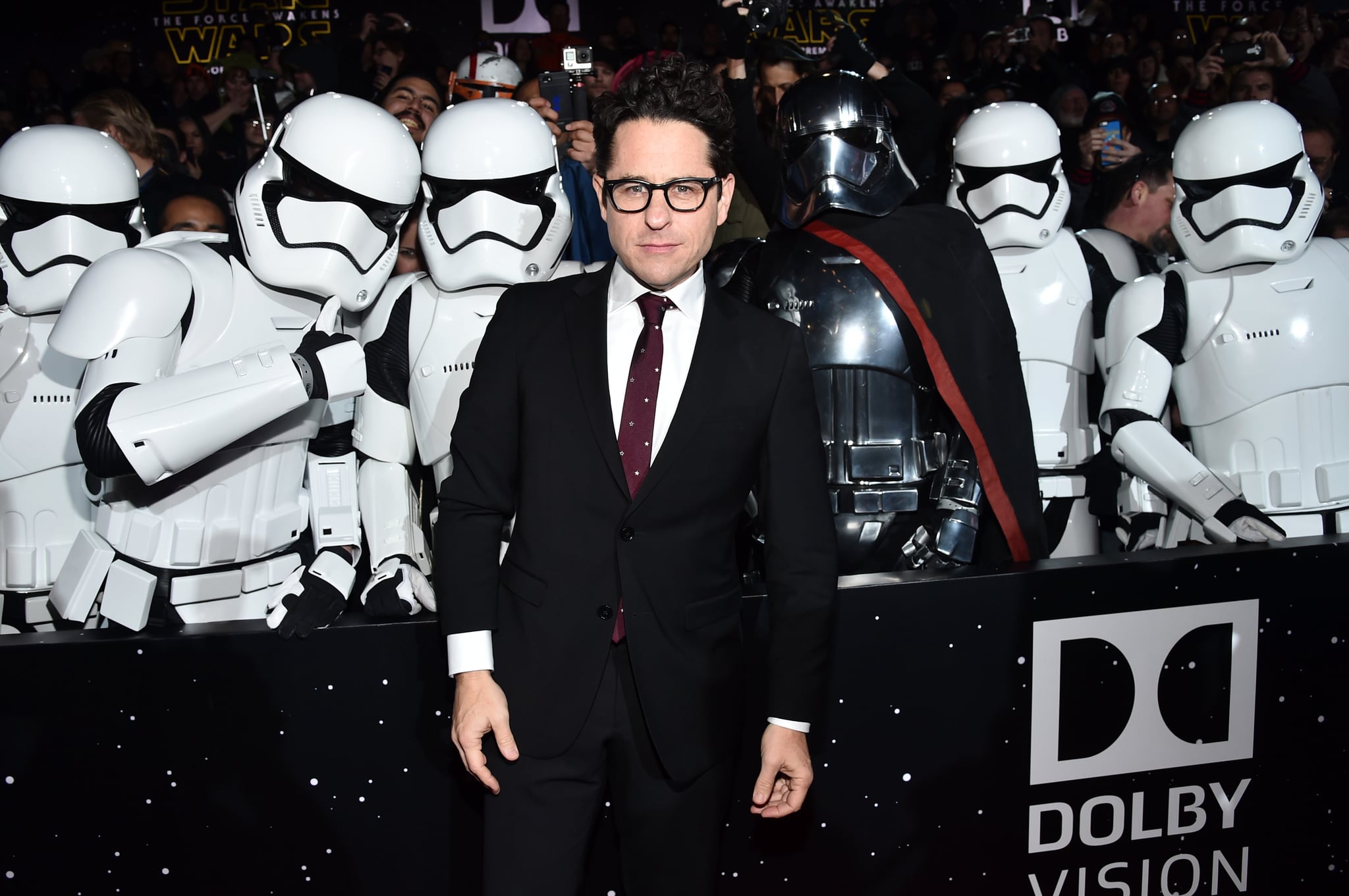 Lens-flare-lovers, rejoice! J.J. Abrams is returning to the Star Wars franchise to write and direct the as-yet-untitled Episode IX. Abrams was celebrated for launching the new trilogy in 2015 with The Force Awakens, which Lucasfilm President Kathleen Kennedy cited as their reason for welcoming him back to the fold.
"With The Force Awakens, J.J. delivered everything we could have possibly hoped for," she said. "I am so excited that he is coming back to close out this trilogy." Abrams is set to cowrite the film with Chris Terrio, while Kennedy is on board as a producer, as well as Abrams himself, Michelle Rejwan, Bad Robot, and Lucasfilm.
The announcement comes just a few days after Jurassic World's Colin Trevorrow, who was first hired to direct Episode IX, was ousted from the project following the debut of his widely panned drama, The Book of Henry. In a statement made by Disney, they noted that although Trevorrow "has been a wonderful collaborator throughout the development process," they concluded that their "visions for the project differ."
This marks the third time that Disney and Lucasfilm have gone their separate ways with directors on upcoming Star Wars projects. After parting in 2015 with Fantastic Four director Josh Trank (who was set to helm one of the standalone spinoffs), the studio also recently replaced Lego Movie duo Chris Miller and Phil Lord with Ron Howard for its Han Solo spinoff. Hopefully Abrams, who is a seasoned pro when it comes to big-budget tent poles and a close friend of Kennedy, will be able to steer Episode IX in the right direction before it hits theaters on May 24, 2019.