Who Plays Ayesha in Guardians of the Galaxy 2?
All Hail Elizabeth Debicki's High Priestess Ayesha in Guardians of the Galaxy 2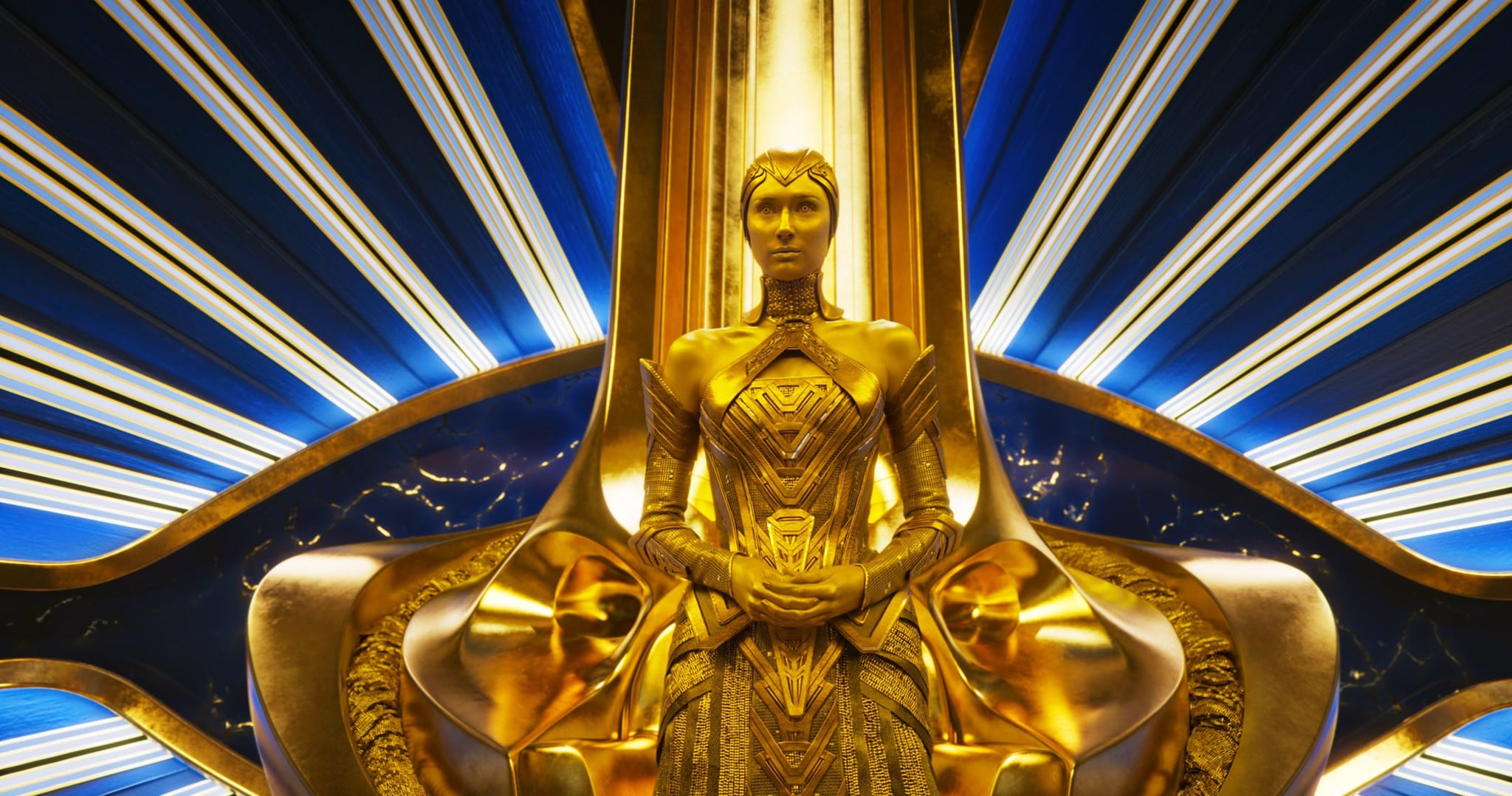 When Ayesha, high priestess of the Sovereign, first pops up on screen in Guardians of the Galaxy Vol. 2, it's electric. Sitting in all of her gilded glory, the leader of the xenophobic, gold-skinned race of aliens — who are quite literally pod people — stares down at Peter Quill, Rocket, Drax, and Gamora from her throne with a mix of detached interest and chilling scorn; she's like a scientist preparing to slice open her next specimen. Although the true villain of the story emerges later on, it's the scenes with Ayesha that cement the towering golden goddess as the film's campier, more entertaining foil for Star Lord and company. So who do we have to thank for this metallic HBIC? Twenty-six-year-old Australian actress Elizabeth Debicki.
She joins Sylvester Stallone and Pom Klementieff as one of the cosmic sequel's best new additions, but it's hardly her first role. Debicki got her start in 2011's A Few Best Men with Rebel Wilson, but it was her big break as Jordan Baker in Baz Luhrmann's The Great Gatsby in 2013 that really set her career in motion.
Since then, she's gone on to star in films like The Man from U.N.C.L.E. and Everest, as well as nabbing the part of Jed Marshall in The Night Manager. Unlike Lee Pace's Ronan in the first Guardians — pause for spoiler warning — Ayesha makes it to the end of the film in perfect, albeit annoyed, condition, and the postcredits scene she appears in all but confirms the important part she'll play in future Marvel properties.