Who Plays Robin on Stranger Things?
Everything We Know About Robin, Steve's New BFF in Stranger Things Season 3
The third season of Stranger Things is here, folks! Netflix's sci-fi hit premieres on July 4, and it introduces a slew of new characters.
Our favorite, by far, is Robin, who's played by Maya Hawke. The 20-year-old actress' character was initially described by Netflix as an "'alternative girl' bored with her mundane day job. She seeks excitement in her life and gets more than she bargained for when she uncovers a dark secret in Hawkins, IN." Now that we (and hopefully you) have seen the season, it's clear they weren't kidding — Robin plays a major role in one of the most exciting storylines in the third season as she teams up with Dustin, Steve, and Erica. Well, in between slinging ice cream with Steve at Scoops Ahoy, that is.
If you're wondering where you've seen Hawke before, there are a few things that she's become well-known for since beginning her acting career in 2017. First of all, Hawke is the oldest daughter of Hollywood A-listers Uma Thurman and Ethan Hawke, and she's quickly proved that she's just as talented as her parents. Hailed as a "rising star" by Elle, Hawke got her first big modeling gig as the face of the British brand AllSaints for its Spring/Summer 2017 campaign. She also starred in their fashion film Far From Here, which captures her in her element in her hometown of Woodstock, NY.
Hawke made her official acting debut with the BBC adaptation of Little Women, where she played Jo March. As a matter of fact, she dropped out of Julliard for the role because the filming schedule conflicted with her class schedule. The miniseries premiered on PBS's Masterpiece on May 23, 2018.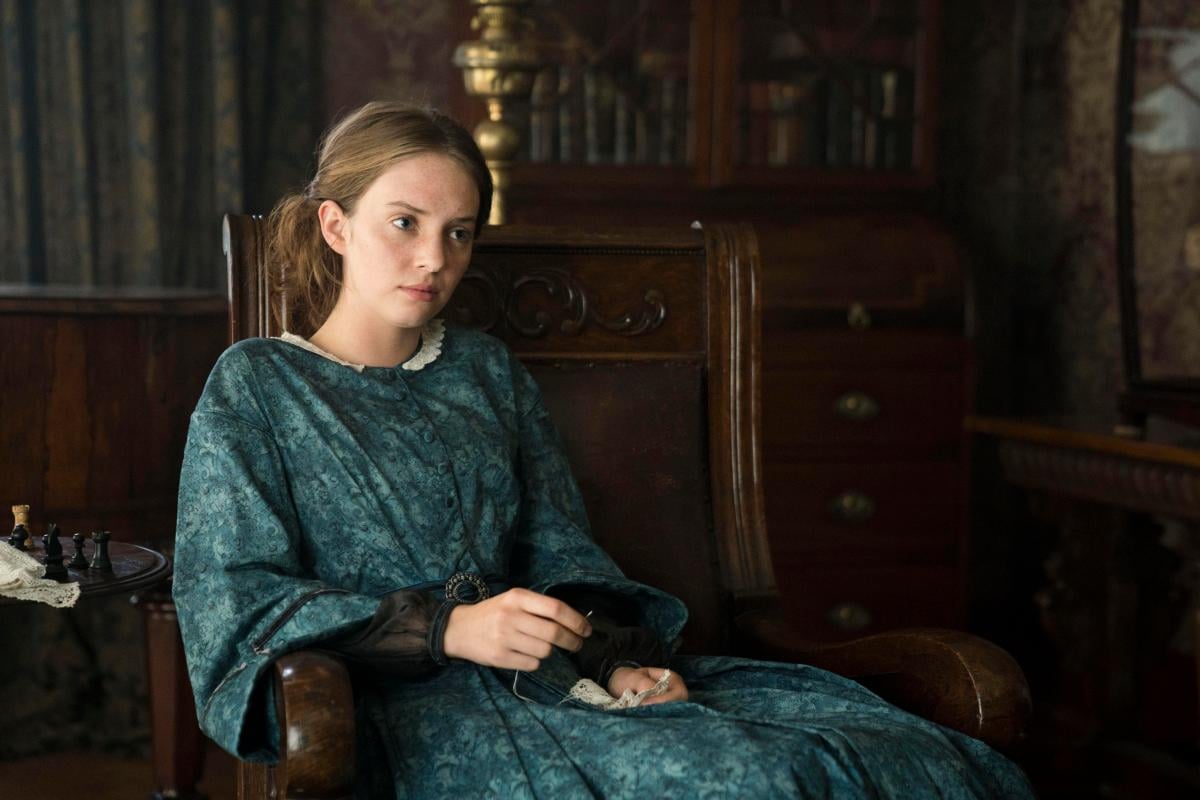 Image Source: BBC America
She's also appeared in the indie thriller Ladyworld and is slated to appear in Quentin Tarantino's buzzy new film, Once Upon a Time in Hollywood as "Flower Child." Clearly big things are in store for the up-and-coming actress! Let's hope season four of Stranger Things is one of them.