Why Dean and Castiel Are the Best Part of Supernatural
Dean and Castiel Are the Best Damn Part of Supernatural, Period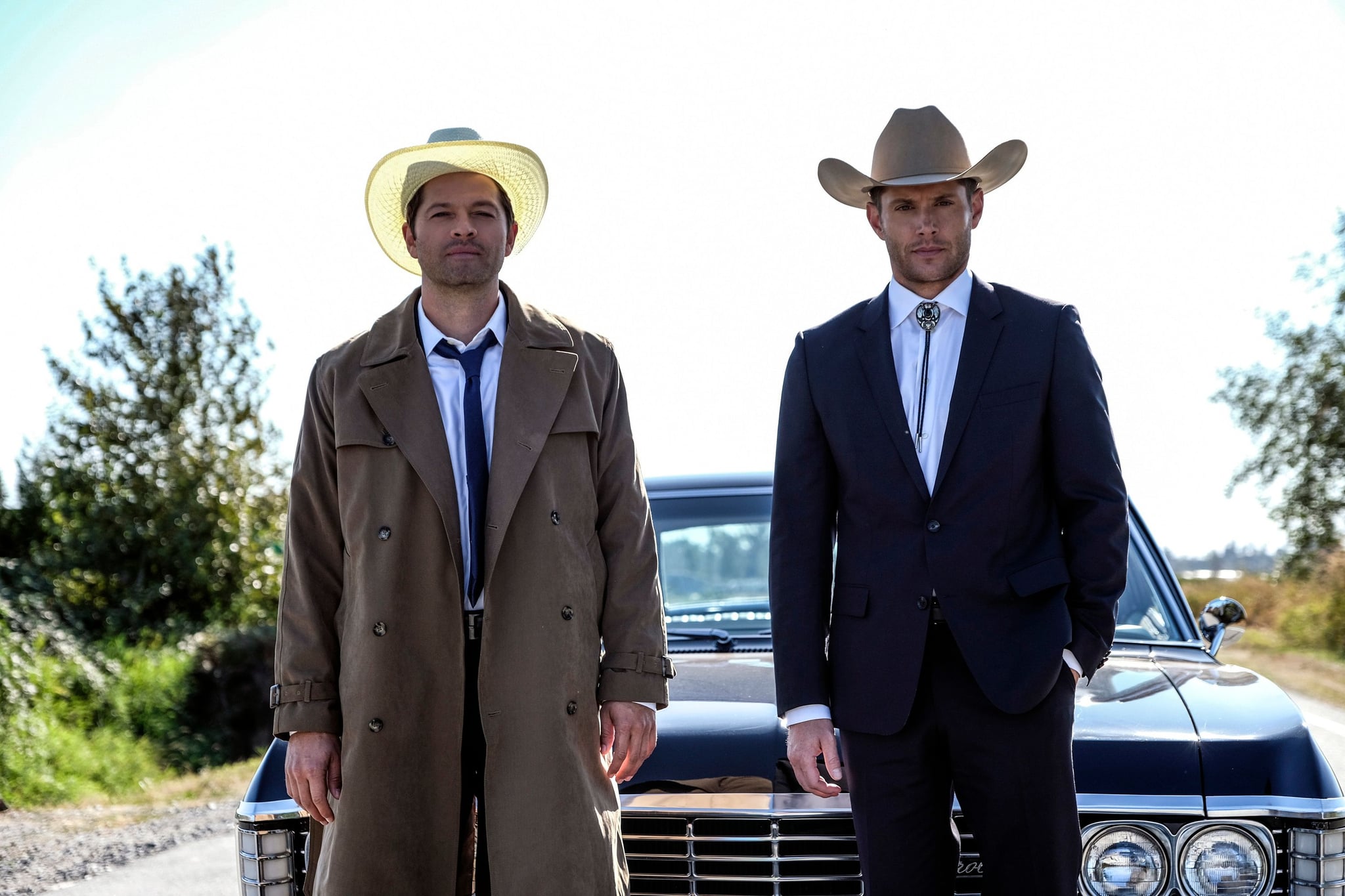 Did you ever imagine we'd reach a point in Supernatural where Sam could be considered a total third wheel? Not that him and Dean haven't been serving up a serious (literal) bromance since day one, but I think we'd all be lying if we said we didn't tune in for our regular dose of Destiel.
Castiel and Dean, aka Destiel, form their special bond toward the end of season four, and ever since then, chances of me favoring anyone else have been squashed. In fact, there are some aspects of their bromance that might make it one of my favorites on television, period. Remember when Dean gives Castiel his nickname, Cas? And each time he admits that he needs him both as a cohort and a companion? So frickin' cute. Their friendship is one of the shippiest out there. Need a few more reasons to love Destiel? Allow me to elaborate.
Castiel enters our lives, and the lives of the Sam and Dean, out of pure business. He is there on a mission, to work for them, and that's it. Then, all of the sudden, we see a turning point where he goes from being there to work with the brothers to being invested in them on a personal level. Dean is having trouble trusting him, and Castiel responds reassuringly with a gentle but firm reminder that he isn't going anywhere. He can trust him.
That's a pivotal moment in their relationship, because along with instilling a great deal of trust for Dean, Cas realizes himself that he cares about the brothers as people, as friends. It set the tone for the remaining seasons, forming the foundation of the close-knit bond that we see today.
We don't see Cas offer a one-sided, unwavering brand of loyalty, either. Dean has proved time and time again his appreciation, admiration, and dedication to his best bud throughout the various seasons. For example, in the heart of season five when Dean escapes from that whole apocalypse mess, what's the first thing he does? Searches for Cas, who, mind you, is waiting for him exactly as the two of them had planned.
Then, remember when they get stuck in the purgatory back in season seven? Castiel can't help Dean escape at all. In fact, because of the staggering number of souls that are cast in there after him, Cas serves as a complication of sorts. For once, he can not be the powerful angel and saving force that everyone knows him to be. Dean even has the chance to escape clean, but refuses to abandon his friend and leave him behind. After all, as we hear repeated like a broken record, he needs him.
Their bond is based on a connection that runs deep, diving into the deep end rather than splashing in the shallow section as an overwhelming number of friendships on television do. It has been a matter of life and death quite a few times, and each time, I watch the two of them save one another and prioritize their bud over almost anything else. How often does once come across a fictional friendship that strong?
Not to mention, all of their teary-eyed (OK, maybe that's me and not them, but still) bro hugs are next-level adorable, and their clear love for one another as brothers and best friends is half the reason we're still watching the show. Their clinging onto one another without even attempting to do so is an example of how natural their relationship is and how when the two of them work together, magic happens. Even in the toughest situations, Dean has had positive affects on Cas, and vice versa, and because of how different the two of them are in a lot of different respects, these attribute to them making each other a better person.
Maybe I take Sam and Dean for granted because of their real-life brotherhood, but still, something about the rather surprising, strong brotherhood between Dean and Castiel that I have watched form throughout the seasons leaves that of everyone else behind in the dust. Seeing them share the screen again in "Tombstone" after Cas returns, donning (heinous) matching cowboy hats, sharing laughs, and solving mysteries together warmed my heart.
Can't wait to tune in next week, to see more of Destiel . . . er, I mean, watch more ghost, ghoul, and demon hunting. Obviously. But, being real here, mostly seeing more of the adorable best friendship that is Dean and Cas. #Destiel4Ever.