Why Isn't the New Aladdin Shirtless?
Excuse Me, Why Is the New Aladdin Wearing a Shirt?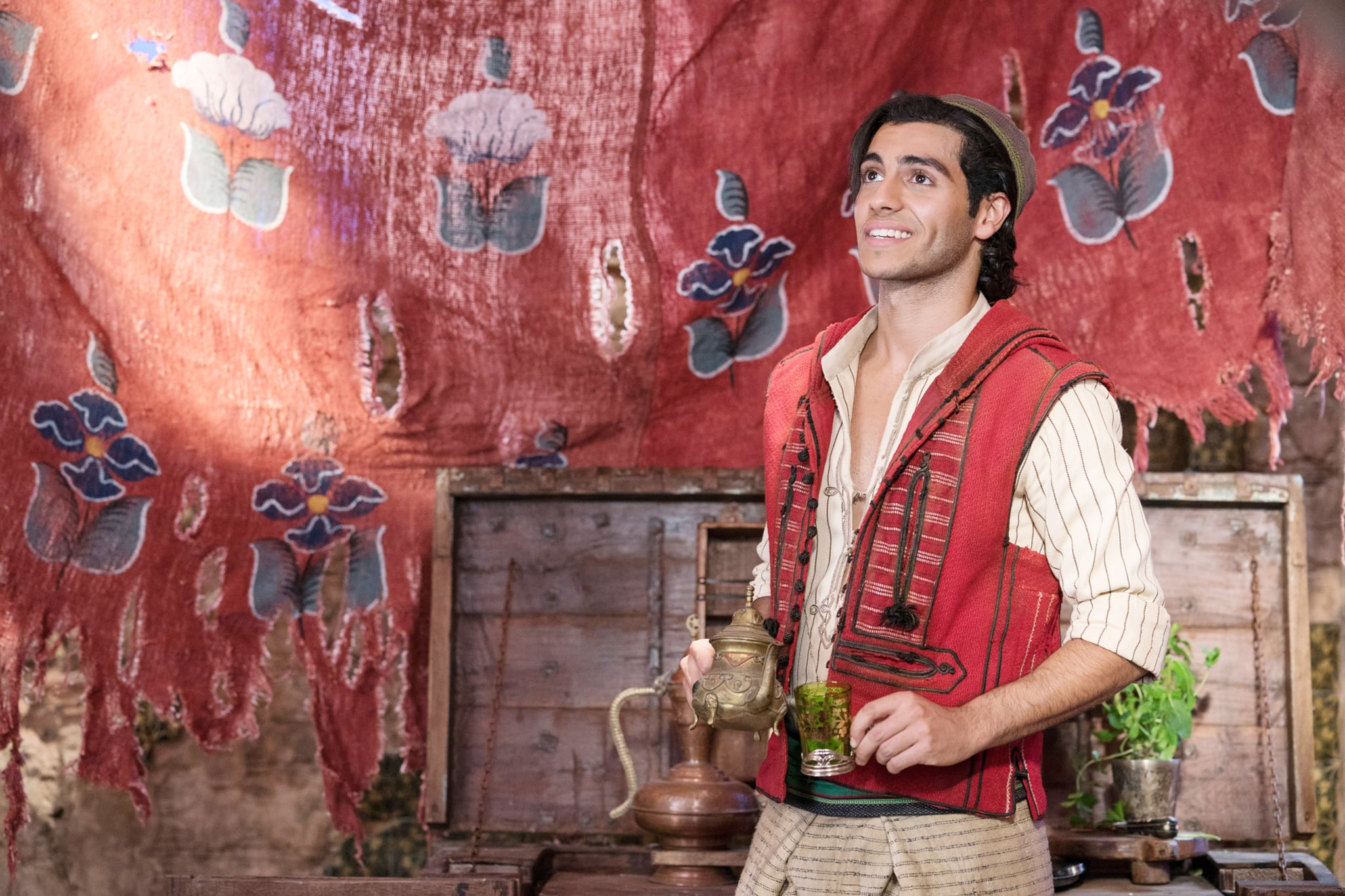 Ever since the first trailer for Disney's live-action reboot of Aladdin debuted, I've only had one question on my mind: why does Will Smith look like that?! Kidding. (Well . . . not really.) The real and most important question that I and many others have is: why is Aladdin wearing so many damn clothes?
As you'll recall, the animated version of the beloved street rat in Disney's 1992 film is shirtless, wearing only a purple vest over his chest and a pair of billowy white pants topped with a red cummerbund. But actor Mena Massoud's version of the character is, for some perplexing reason, wearing a long-sleeved shirt under his new and improved red vest.
So, why the change in costume? Lucky for us, the good people over at EW decided to put the concerns of everyone thirsting over cartoon Aladdin's pecs to rest by chatting with Aladdin costume designer Michael Wilkinson.
"For the same reason why we thought it wasn't appropriate for Princess Jasmine to be flashing her belly button for half of the film, we also felt that once you make that leap from cartoon into live-action, you really have to make some adjustments," Wilkinson told the publication. "We thought having so much skin showing on Aladdin for the whole film would be quite distracting on a human actor as opposed to a cartoon character."
Alas, it seems Aladdin's pecs will remain a mystery to us all (unless of course you follow Massoud on Instagram).