Why Is Lady Gaga's Documentary Called Five Foot Two?
Why Lady Gaga's Documentary Is Called Five Foot Two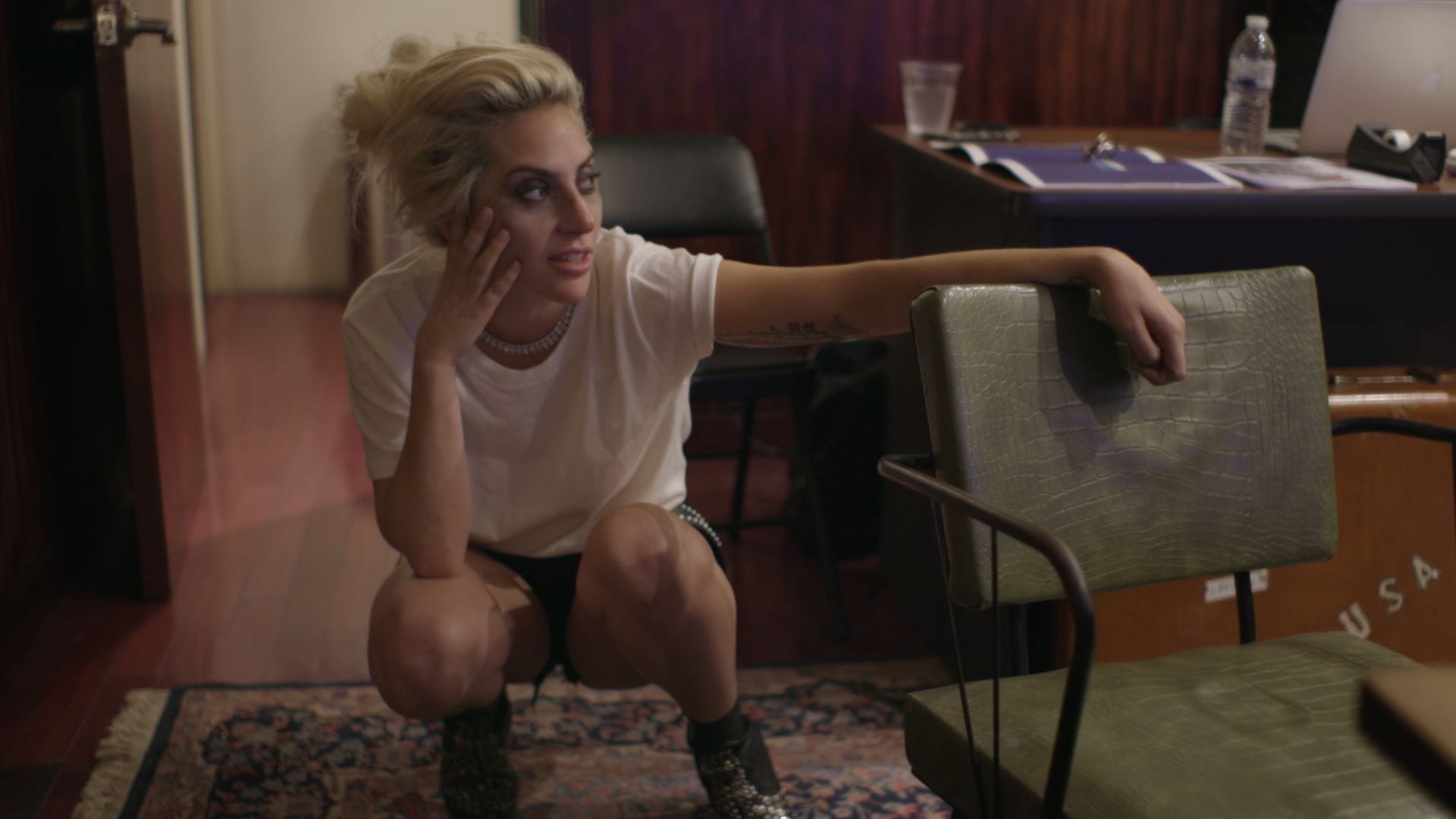 Lady Gaga's new documentary, Gaga: Five Foot Two, hit Netflix this month, and in the revealing film, she talks about everything from her feud with Madonna to her past relationships, chronic pain, and being overwhelmed with everything she has going on. With so much material, you'd think that you'd soon learn how the doc got its title, Five Foot Two. However, it's not made obvious (and it's not her height), and unless you're really paying attention during the film, you might totally miss the reference.
In part of the documentary, Gaga attends a friend's baby's baptism, and during the party, a song plays: an old jazz number called "Has Anybody Seen My Girl" — which is also known as "Five Foot Two, Eyes of Blue." The song was first recorded in 1925 by The California Ramblers, but the writer is disputed. Listen to it here:
And these are the lyrics, which, despite the blue eyes mention, could kind of describe Gaga herself, who's living the equivalent of a flapper life in modern time.
"Five foot two, eyes of blue,
But oh! what those five foot could do,
Has anybody seen my girl?
Turned-up nose, turned-down hose,
Flapper, yes sir, one of those,
Has anybody seen my girl?

Now if you run into a five-foot-two
Covered with fur,
Diamond rings, and all those things,
Bet your life it isn't her,
But could she love, could she woo,
Could she, could she, could she coo!
Has anybody seen my girl?"
The theme of losing a girl could also be a reference to the thread woven through Five Foot Two of Lady Gaga's heartbreaks.