Younger TV Show Season 3 Information
Can't Wait For the New Season of Younger? Soak Up These Juicy Details

Image Source: Everett Collection
If you're hooked on TV Land's Younger, you're not alone. Last season ended with a shocking set of twists: Kelsey's fiancé dies in a freak accident, things get more complicated between Liza and Josh, and Charles has made it obvious that he has feelings for Liza as well. We're delighted to say the show is coming back so much sooner than you think — in fact, it's back this week! — so there's no time like the present to prepare yourself.
1. Liza Is in a Full-Blown Love Triangle
We probably could've seen this one coming. Liza has two men vying for her attention: the loyal, lovable Josh and her newly interested boss, Charles. Josh might be immature, but he knows Liza's secret and he's sticking by her side. And while Charles may be more Liza's speed, he thinks she's 26. Talk about complicated.
2. Sh*t Gets Real in the Official Trailer
Looks like Liza's going to have a lot of balls in the air this time around . . . more than ever before.
3. A New Face Has Joined the Fold

Image Source: Getty / Daniel Zuchnik
In September, Deadline reported that Mr. Robot's Ben Rappaport had joined the cast. He'll be playing medical intern Max Horowitz, a new love interest for Lauren.
4. Liza's Not the Only One With Issues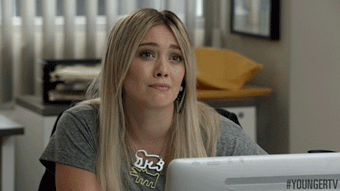 Image Source: TV Land
Kelsey, of course, is still dealing with her grief after the death of Thad. The fact that he has a slightly predatory twin brother named Chad is only making things worse. Will Kelsey get with her lost one's brother? Will she start to pave her own way? We'll have to wait and see.
5. It's Coming So Much Sooner Than You Think
While the previous seasons of the show aired in January, the third season has been moved into a Fall slot. It's set to premiere Sept. 28!