Zac Efron Almost Starred in Netflix's The Perfect Date Movie
Wait, What?! Apparently Zac Efron Almost Played Noah Centineo's Character in The Perfect Date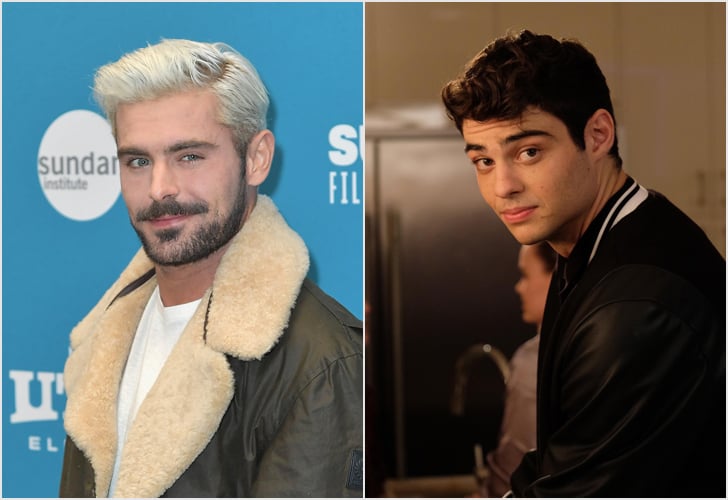 Today in "news I'm feeling very conflicted about," I just learned that Zac Efron almost nabbed the starring role in The Perfect Date — y'know, the role that was ultimately portrayed by Netflix's favorite heartthrob, Noah Centineo. On one hand, I couldn't imagine a more perfect Brooks Rattigan than Centineo, as his chemistry with costar Laura Marano is impossibly palpable. But at the same time, Efron is my OG onscreen crush, and I can't help but wonder what could have been if he were in Brooks's shoes, acting as a stand-in date for various girls to rake in college tuition money.
Technically, Efron was attached to the rom-com years ago, far before it was even titled The Perfect Date. Based on a book called The Stand-In by Steve Bloom, the story was initially penned about 12 years ago as a screenplay, which was ultimately adapted into a book after making its rounds in Hollywood without getting picked up. "Although a succession of fairly big-name actors and directors — including Zac Efron, Shia LaBeouf, and Garry Marshall — were attached to the script over the years, it never quite got over the hump and got made," Bloom told MassLive in an interview back in 2016.
No matter how smoldering Centineo may have looked in Netflix's adaptation of the narrative, I can't help but sit here and swoon at the thought of post-High School Musical Efron nailing it as Brooks, in all his mid-2000s, side-swooped-hair glory. Who's with me?
Image Sources:
Netflix
and Getty / Neilson Barnard