When Is Aaron Rodgers Guest Hosting Jeopardy?
Aaron Rodgers Is Thrilled About Guest Hosting Jeopardy!: "[It's] Really Special For Me"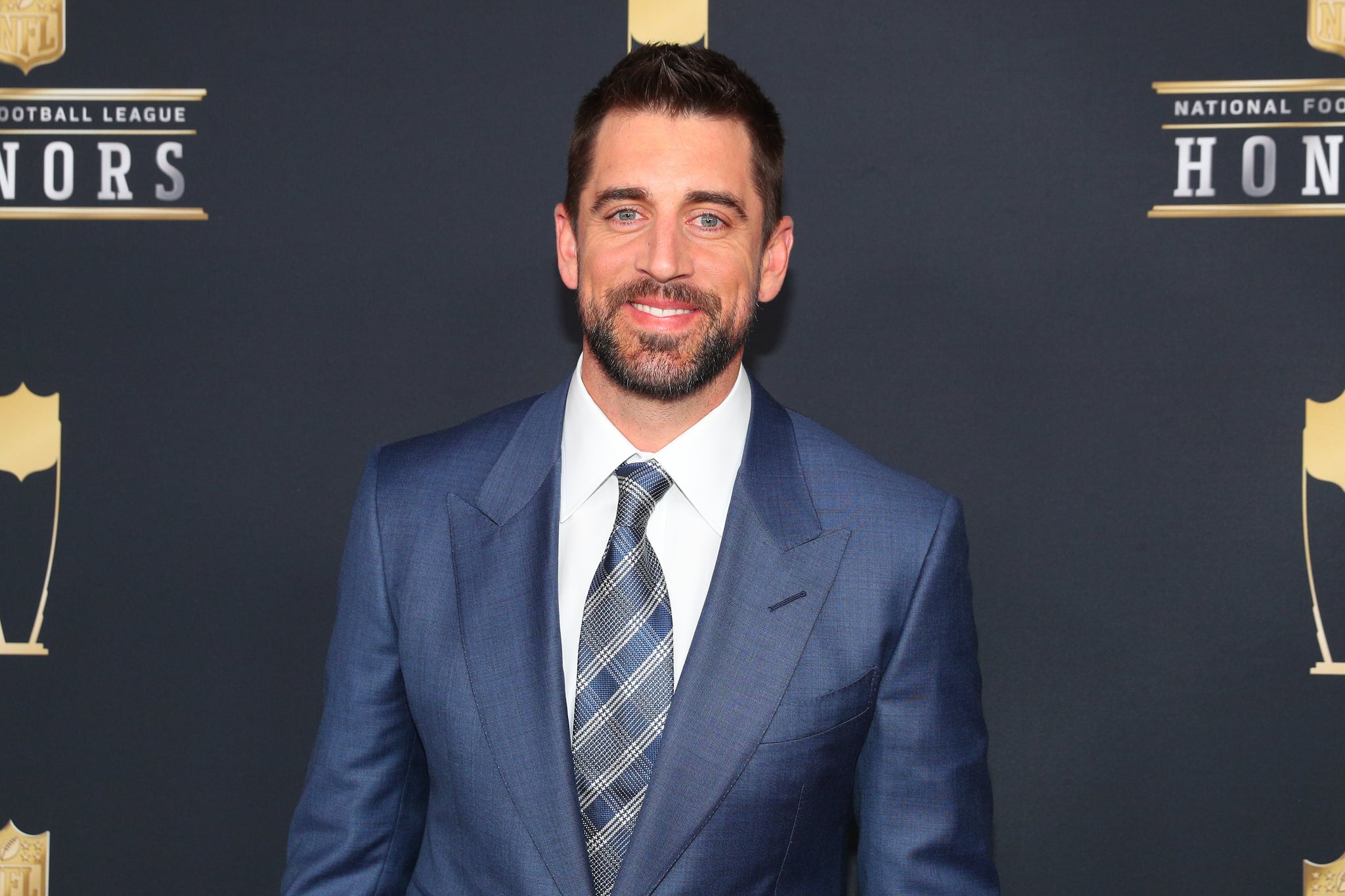 Which recently engaged Green Bay Packers quarterback is set to guest host Jeopardy! for a two-week stint starting April 5? Who is Aaron Rodgers? That's right, current NFL MVP and former Celebrity Jeopardy! winner Rodgers is about to switch things up, asking the questions instead of answering them. He first shared the news back in January, a little ahead of schedule. "I just got so excited . . . [Jeopardy!] has been so special to me over the years. It's been a staple at my house here in Green Bay for the last 16 years — six o'clock watching Alex and trying to get as many questions as I can," he previously said to ESPN. "We all have so much love and affection, I think, for what [Trebek] meant for that half-hour, that 22 minutes of our lives on a daily basis for those of us who were big fans of the show. So to be able to be a guest host is really, really special for me, and I can't wait for the opportunity."
Former host Alex Trebek died on Nov. 8, 2020, after battling stage four pancreatic cancer. His final Jeopardy! episode aired on Jan. 8, 2021, with former contestant Ken Jennings stepping in as host for the following six weeks. Jennings's stint as host was then followed by Jeopardy! executive producer Mike Richards, Katie Couric, and Dr. Mehmet Oz.