All of Adam Sandler's Netflix Movies, From "Hustle" to "You Are So Not Invited to My Bat Mitzvah"
You can expect to associate the name Adam Sandler with Netflix for at least a little while longer. Since 2014, the actor has made nine movies and one comedy special for the streaming service. He was originally hired to make four movies in 2014, and the streamer renewed the deal in 2017 and again in 2020, per Business Insider. Since his latest deal, Sandler has released three films — "Hustle," "Murder Mystery 2," and "You Are So Not Invited to My Bat Mitzvah," and at least one more is on the way. Over the years, the deal has also given us gems like "Murder Mystery" and "The Week Of" as well as a couple of misses — who can forget "The Ridiculous 6"?
Sandler has long been a beloved force in comedy thanks to memorable roles in the likes of "Happy Gilmore" and "Billy Madison." In recent years, he's shown off his dramatic side, with his starring role in "Uncut Gems" garnering extensive acclaim. Still, comedy has always been Sandler's bread and butter, and with "You Are So Not Invited to My Bat Mitzvah," which premiered on Aug. 25, he returns to his roots with the dad jokes and hilarious mishaps he's best known for. His comedic work has even earned him the Mark Twain Prize For American Humor, which he received in a ceremony on March 19.
Many of his Netflix projects have been critically panned, but Sandler doesn't seem to be bothered by that. "When someone asks me: those bad reviews you get — how does that make you feel?" he said at the ceremony, per The Hollywood Reporter. "The reason they don't hurt me is because [my friends and I are having so much fun making these movies]. Everything we do together makes me feel like the critics don't know what they're talking about."
In honor of "You Are So Not Invited to My Bat Mitzvah" and the comedic force that is Sandler, check out all of the movies Sandler has made as part of his partnership with Netflix so far.
01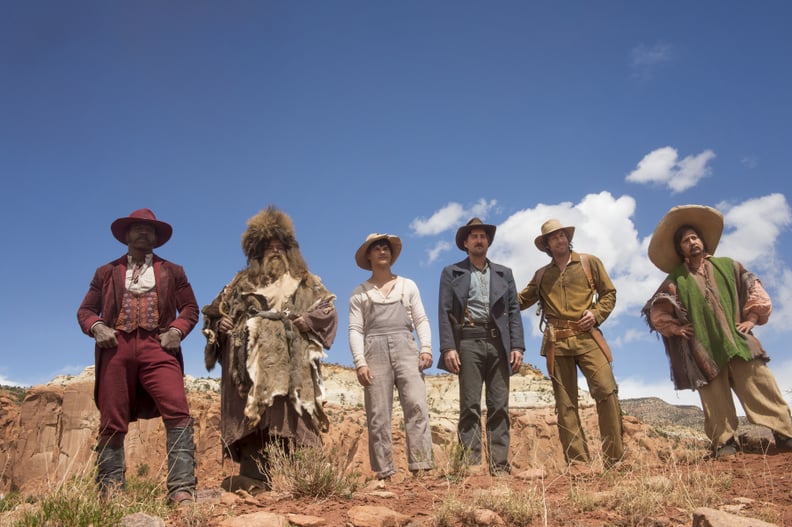 "The Ridiculous 6" (2015)
A parody of "The Magnificent Seven," "The Ridiculous 6" was Sandler's first feature film for the streaming service after their deal in 2014. The film follows White Knife, an orphan raised by Native Americans and played by Sandler, as he discovers that five outlaws are actually his half-brothers. The group then bands together to find their long-lost dad.
02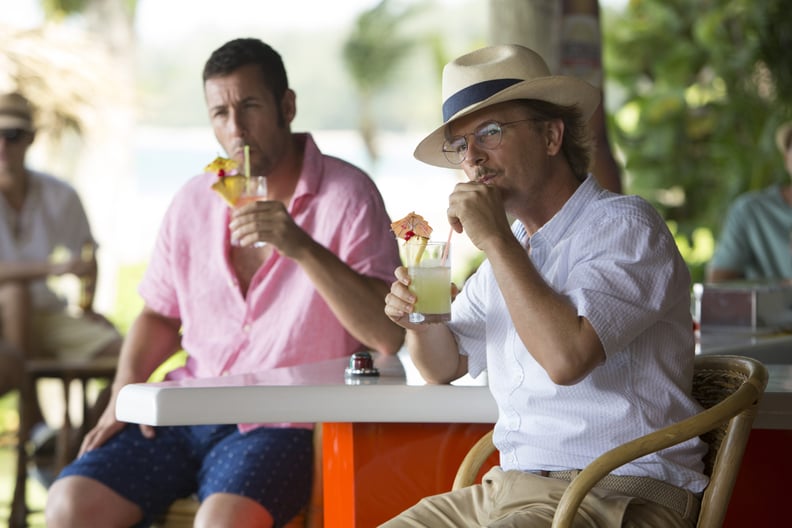 "The Do-Over" (2016)
Old friends Charlie and Max, played by real-life friends David Spade and Sandler, reunite at their high school reunion and commiserate over their terrible lives. The pair decide to fake their deaths and start over, only for everything to go awry when they realize the identities they decide to take on are connected to criminal activity.
03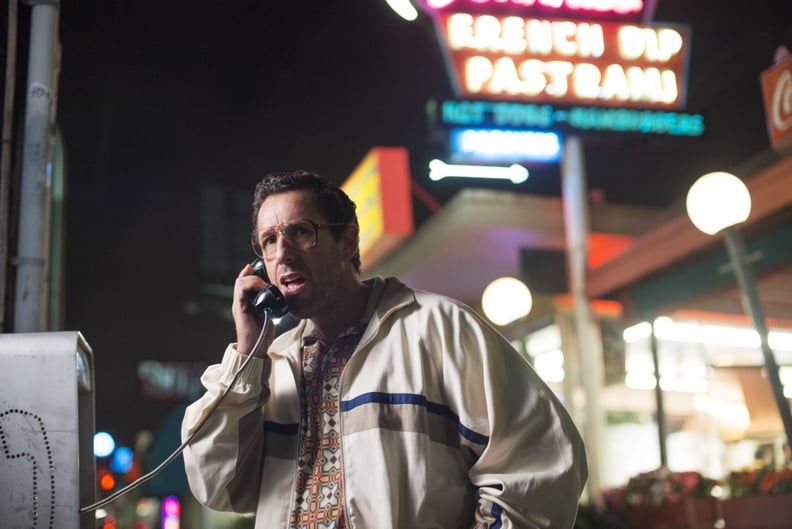 "Sandy Wexler" (2017)
Sandy Wexler, played by Sandler, is a talent manager in 1990s Los Angeles. His eccentric clients are on the fringes of success when he falls in love with a singer he discovers at an amusement park. His devotion is put to the test when his antics cause his clients to fail.
04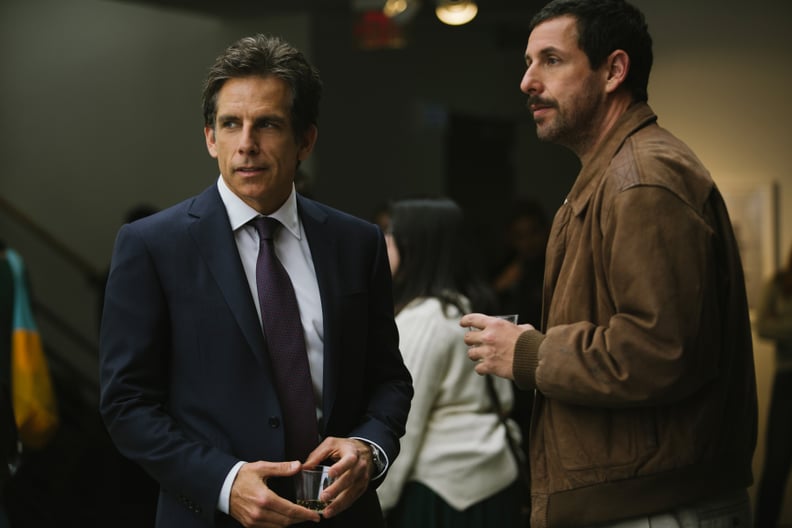 "The Meyerowitz Stories: New and Selected" (2017)
05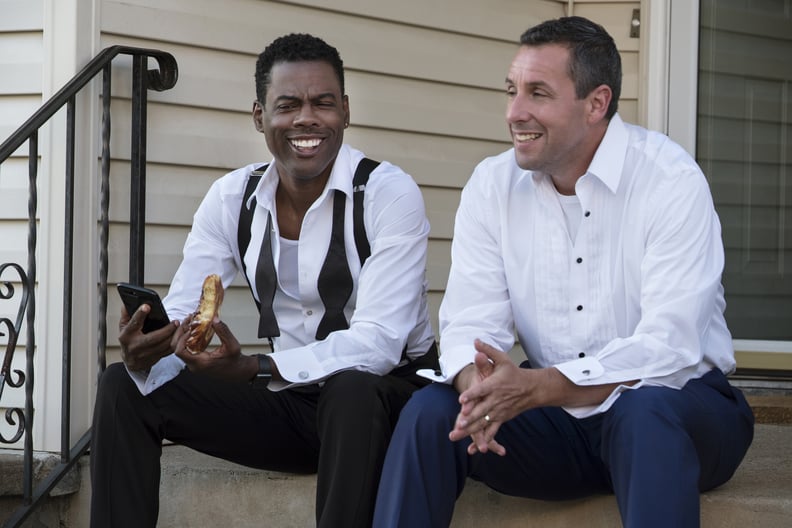 "The Week Of" (2018)
Two fathers, played by Chris Rock and Sandler, have to set their conflicting personalities aside for the good of their children's wedding. The pair's families are forced to spend the week leading up to the wedding together, making them wish the big day would come much sooner.
06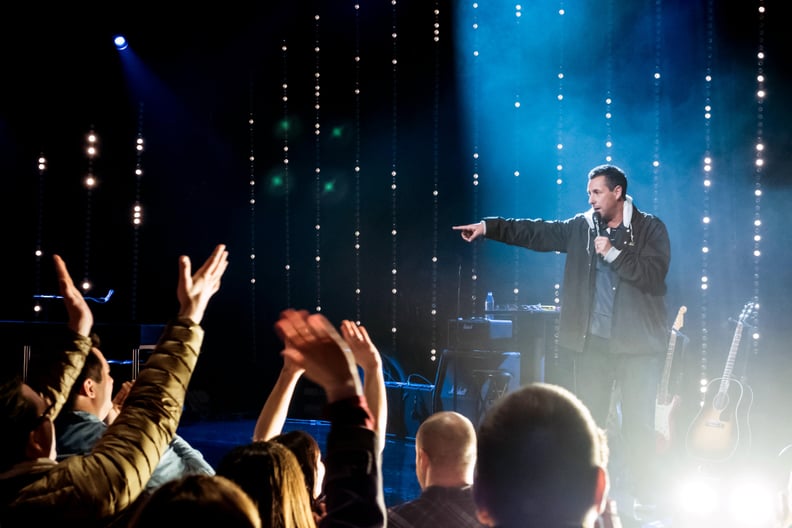 "Adam Sandler: 100% Fresh" (2018)
Unlike the rest of the movies on this list, Sandler's comedy special wasn't a part of his Netflix deal. During the special, Sandler is in peak form, rattling out some of his best jokes in years. That being said, the highlight of the special is his tribute song to his late friend Chris Farley — which could bring a tear to almost anyone's eye.
07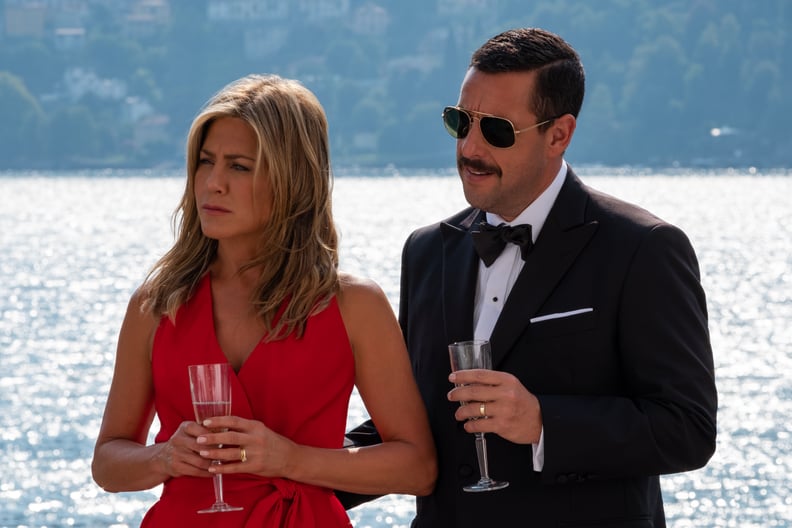 "Murder Mystery" (2019)
We love when Jennifer Aniston and Sandler get together — their chemistry is palpable. The pair play a couple trying to save their marriage with a European vacation. Things go south when they're framed for the murder of an elderly billionaire, and it's up to them to clear their name.
08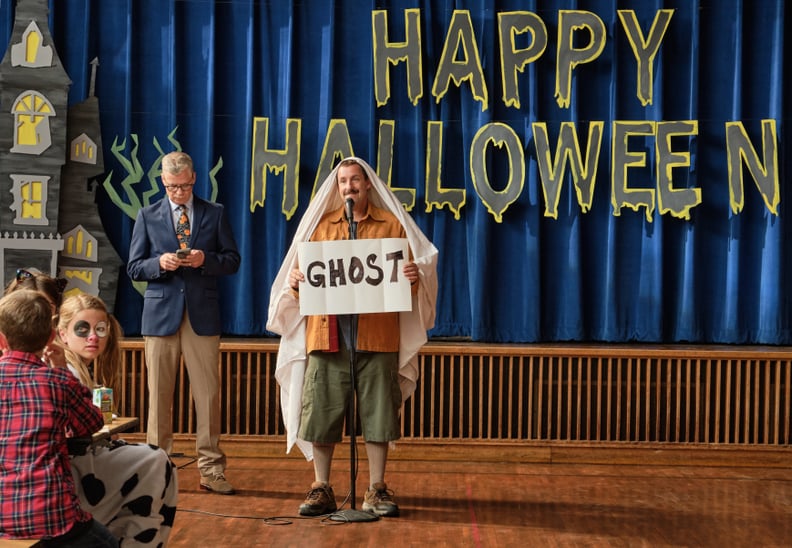 "Hubie Halloween" (2020)
The very epitome of Adam Sandler making a movie to take a paid vacation with his friends, "Hubie Halloween" sees Sandler's return to being a goofy outcast. Hubie Dubois is the self-appointed caretaker of Halloween in Salem, MA, and when strange things start to happen . . . it's up to him to save the day.
09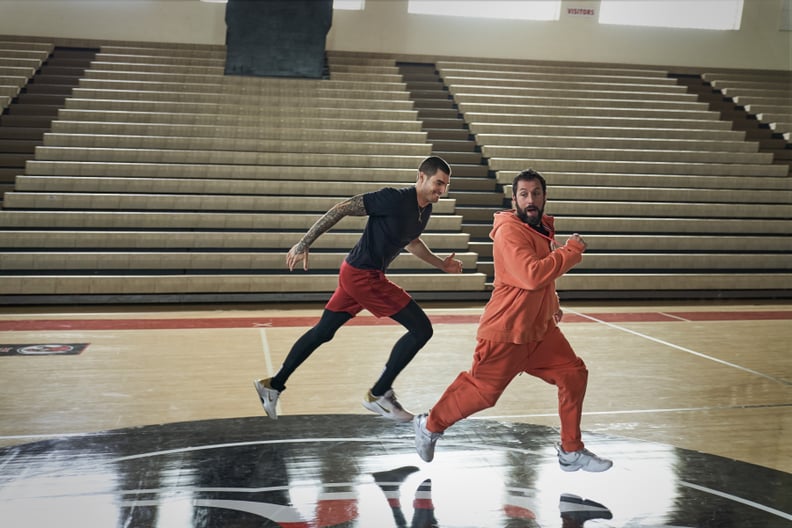 "Hustle" (2022)
In this LeBron James-produced movie, Sandler plays Stanley Sugerman, a burnt-out basketball talent scout who discovers a talented unknown player while in Spain. Determined to leave his mark on the NBA, Sugerman commits to making the player into a star.
10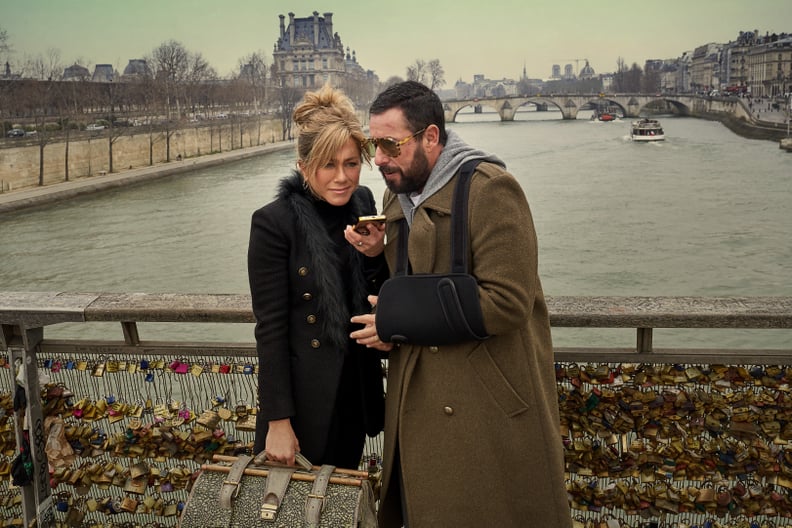 "Murder Mystery 2" (2023)
Sandler and Aniston reprise their roles as a crime-solving husband-and-wife duo in "Murder Mystery 2." This time, the pair try to start their own detective agency, only to be pulled into another high-profile murder case when one of their friends dies.
11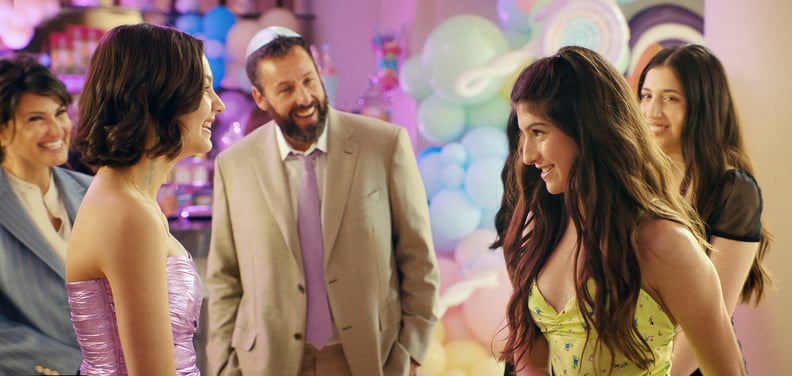 "You Are So Not Invited to My Bat Mitzvah" (2023)
Sandler's whole family stars in this comedy. His daughter Sunny appears as Stacy Friedman, a young girl preparing for her bat mitzvah. As the date nears, though, she has a falling out with her best friend over a mutual crush, and things get messier from there. The movie also stars Sandler's daughter Sadie as Stacy's older sister Ronnie.
Watch "You Are So Not Invited to My Bat Mitzvah" on Netflix.