All American: Does Coop Die in Season 4?
How All American's Emotional Season 4 Premiere Finally Reveals Coop's Fate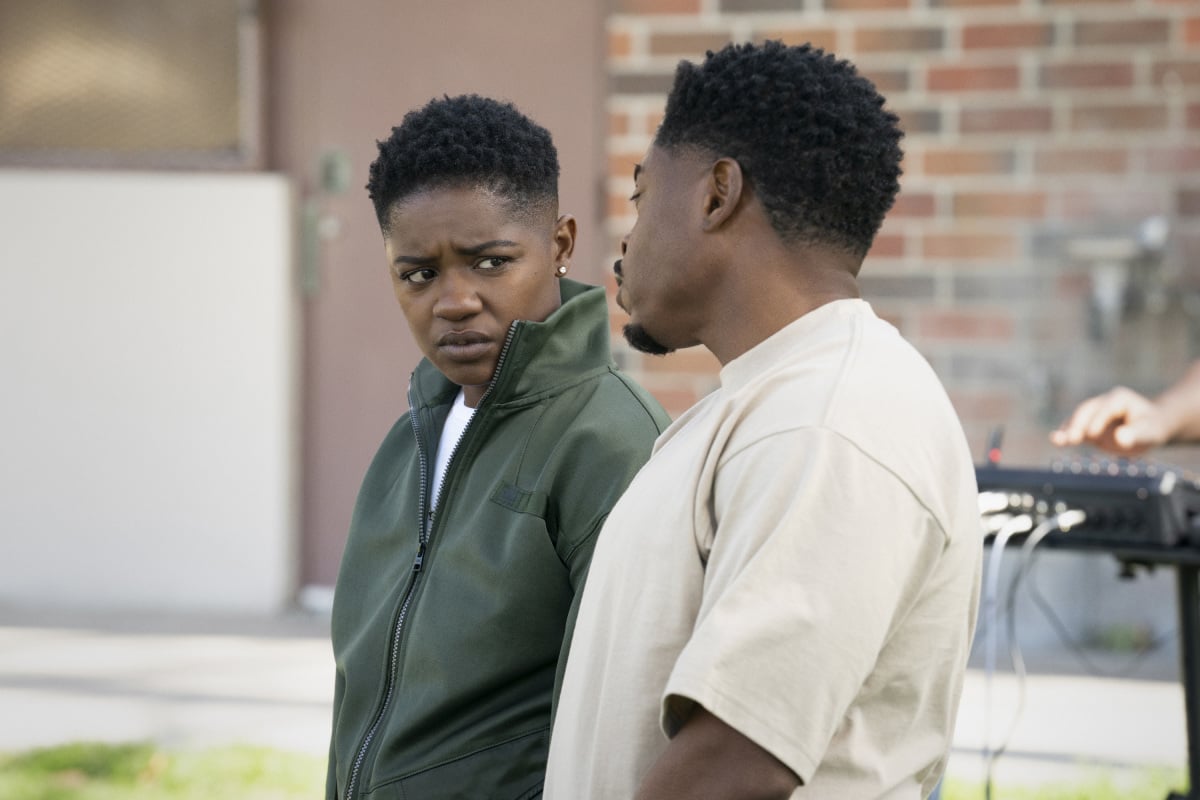 If you're anything like us, then you too have been dying to know if Coop (played by Bre-Z) is still alive in season four of All American. In the shocking cliffhanger from the season three finale, she gets shot by Mo (played by Erica Peeples) after finally uncovering her scheme to avenge the death of her brother (Demetrius Shipp Jr.). We last see Coop bleeding out in the arms of Preach (Kareem J. Grimes) after he shoots and kills Mo to save her, and season four picks right back up after the shooting for an emotional episode that finally answers our burning question: does Coop pull through?
Well, the good news is Coop survives and is expected to make a full recovery (thank god) after coming out of a risky surgery and three-day coma. The writers almost had us fooled into thinking she wakes up from her nearly fatal injuries with amnesia after she pranks Spencer into thinking she's lost her memory. But as usual, trouble awaits both Coop and Preach when the police show up to investigate the shooting.
Coop attempts to save them both from their sketchy situation by claiming self-defense and telling the police she's the one who shot and killed Mo. With Preach being a felon on parole, the two hope their story is enough to satisfy the cops and keep them out of prison, but only time will tell if this is truly the end of this drama. Looks like we're in for a wild ride this season of All American, but thankfully, we have some great things to look forward to like the show's HBCU-set spinoff, All American: Homecoming.