You'll Still Love Netflix's To All the Boys I've Loved Before, Even With These Differences
Spoilers for To All the Boys I've Loved Before and P.S. I Still Love You ahead.
Anyone who is a fan of romantic comedies knows that Netflix has given the genre a proper resurgence with its steady stream of original films. One of those films in question is the book-to-movie adaptation of To All the Boys I've Loved Before, the first novel in Jenny Han's bestselling trilogy. The story follows Lara Jean Song Covey (Lana Condor), a teenager whose secret love letters to all of her former crushes get sent out. To avoid admitting her feelings, she fakes a relationship with a boy named Peter Kavinsky (Noah Centineo), but she quickly realizes she may not be pretending after all.
Much like the first book, the movie focuses on Lara Jean and Peter's agreement to fake a relationship so she doesn't have to confront her feelings for her sister's ex-boyfriend Josh Sanderson (Israel Broussard). While the Netflix film primarily follows the events of the first novel, it also draws on occurrences from the trilogy's second book, P.S. I Still Love You. Keep reading for all the ways the rom-com differs from the printed story, and don't miss To All the Boys I've Loved Before when it hits Netflix on Aug. 17.
01
Kitty's Reason For Sending the Letters
In the movie, Lara Jean's little sister, Kitty, sends out the letters because she wants to help her sister find some romance. She figures that sending out all five will give her five chances for love. While her reasoning is deeply flawed, her intentions are sweet and very different from Kitty's reasoning in the book. The novel's youngest Covey sister also harbored a crush on Josh, and as revenge on Lara Jean for almost spilling the beans, she mailed the letters.
02
The Contents of Peter's Letter
Sadly, we never learn the full contents of the letters that Lara Jean writes to her crushes in the movie. In the book, when Peter approaches Lara about his letter, he tells her he doesn't have a sexually transmitted infection. We're guessing that doesn't make it into movie Peter's letter, since he only mentions that Lara thinks he has golden specks in his eyes and any question of an STD would be too major not to point out.
03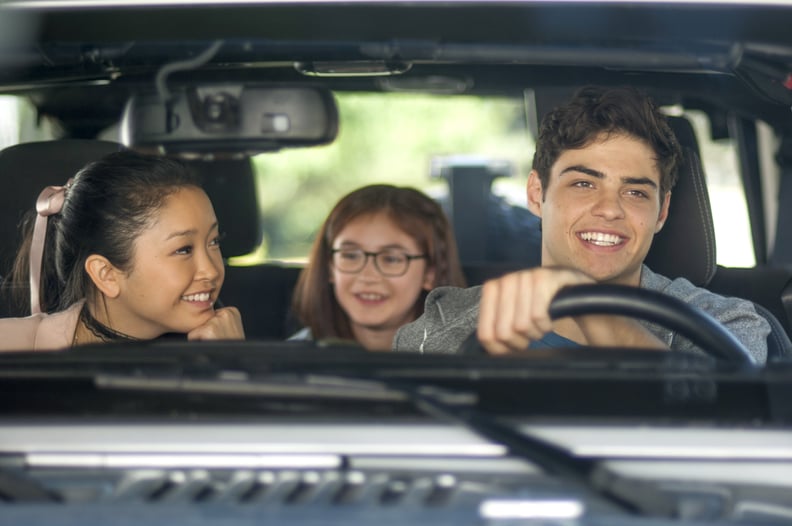 Josh's Jealousy Toward Peter
In the book, Josh is explicitly upset about Lara Jean and Peter's relationship for a romantic reason, and his jealousy leads him to kiss her and admit he wants to be with her. The kiss has the double effect of making Lara Jean realize she is more into Peter than Josh and upsetting Margot when she learns that the two have kissed.
While the movie makes it clear that Josh doesn't like Lara Jean dating Peter, it's pretty vague about whether or not this is because of jealousy. It's easy to read Josh's actions as him just not approving because he thinks Peter will hurt Lara Jean. The kiss never happens in the movie, and Margot is upset at the revelation that Lara Jean has feelings for Josh.
04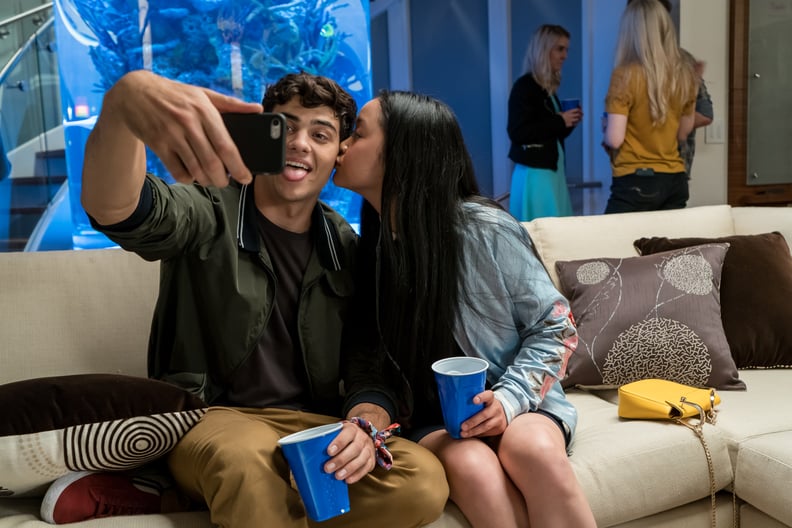 The Video of Lara Jean and Peter in the Hot Tub
Lara Jean and Peter's makeout session in the hot tub occurs in the first book, but the fallout doesn't happen until P.S. I Still Love You. Genevieve initially tells Lara Jean that there's a rumor that the two had sex in the hot tub and Peter didn't deny it. This is what causes her to stop speaking with him in To All the Boys I've Loved Before. In P.S. I Still Love You, the video of them is discovered after the two have already reconciled, and Peter threatens whoever posted the video. Lara Jean eventually learns that Peter knew Genevieve was the person who sent out the video, and this causes another rift between the two.
In the movie, the two fight because Lara Jean learns that Peter went to Genevieve's room after the two left the hot tub and she no longer trusts him. It's after this that she discovers the video on Instagram and Margot manages to get it taken down. When Lara Jean returns to school, she finds a screenshot of the video taped to her locker and is humiliated by the rumors circulating. When she confronts Peter for seemingly loving the attention, he proves her wrong by threatening to beat up anyone who bothers her about the video or rumor again. Though Peter never confirms whether he knows it was Genevieve who posted the video for sure, Lara Jean confronts her about it. It's only after Kitty reveals the notes Peter left Lara Jean that she is motivated to write him another love letter and hand-deliver it.