Who Plays Lara Jean in To All the Boys I've Loved Before?
To All the Boys I've Loved Before: Yes, You've Seen This Star in a Blockbuster Movie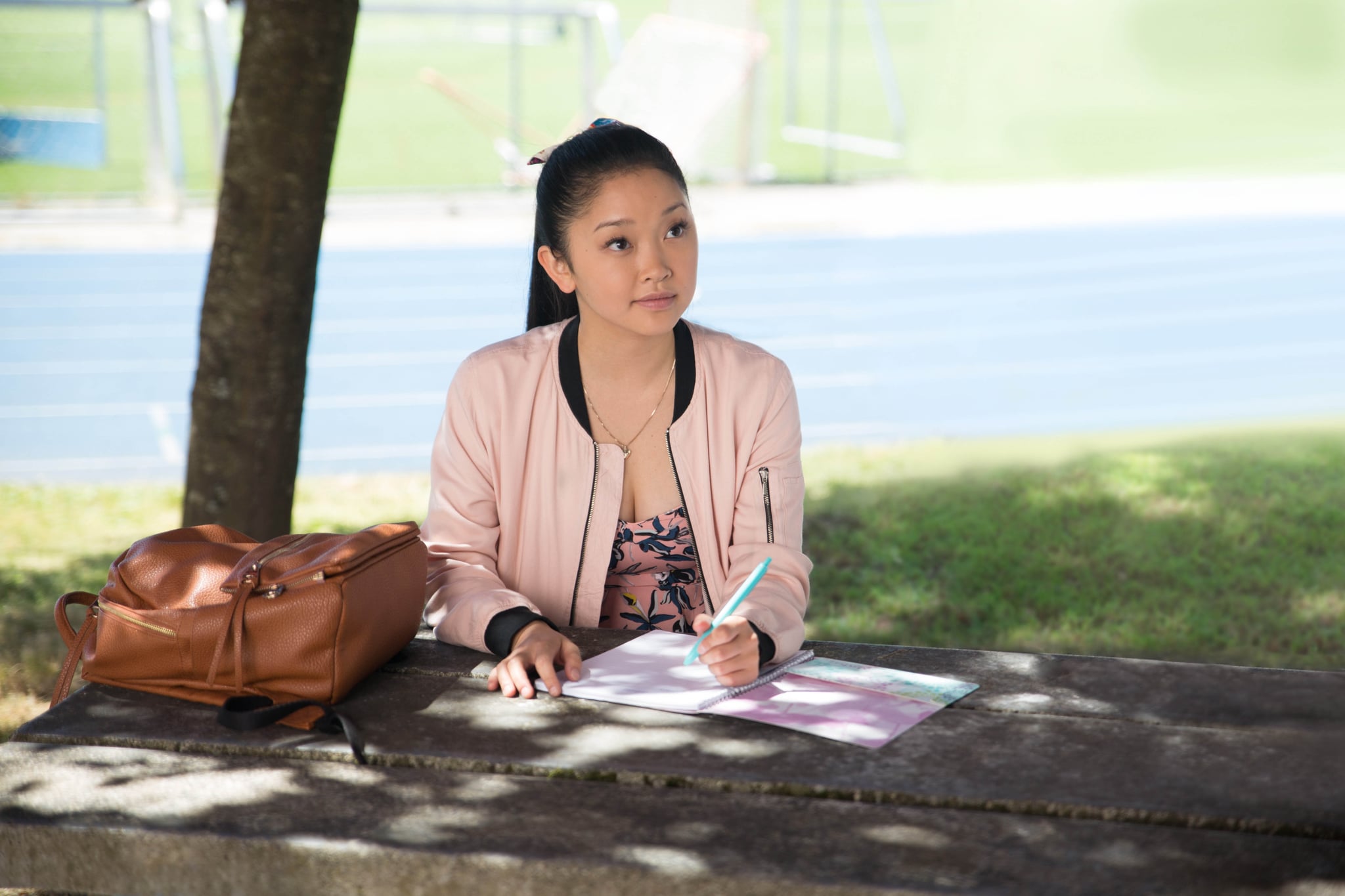 Image Source: Netflix
We all remember our first high school crush, but what would you have done if your crush found out about your feelings before you were ready to let them know? To All the Boys I've Loved Before, an upcoming Netflix romantic comedy set to premiere Aug. 17, is about just that, and based on the adorable trailer, it looks like its full of those painfully awkward moments and worst case scenarios that just about anyone who has harbored a crush will be able to relate to.
Based on Jenny Han's 2014 best-selling YA novel of the same name, the movie follows high school student Lara Jean Covey, a painfully shy teenager who pens love letters to the boys she fancies, but keeps the letters stored in a hatbox with no real intention of sending them out. When the letters are mysteriously mailed to her five crushes, Lara Jean is forced out of her comfort zone, as she must face the boys and her fears.
Playing Lara Jean is Lana Condor, a 21-year-old who made her acting debut in 2016's X-Men: Apocalypse, playing the coveted role of Jubilee/Jubilation Lee opposite Jennifer Lawrence, Michael Fassbender, James McAvoy, and Alexandra Shipp.

Image Source: Everett Collection
Born in Vietnam but raised in several cities throughout the US, Condor was adopted when she was just a baby, and her adoption inspired her Pulitzer Prize-winning father Bob Condor to write a heartfelt essay about the adoption journey in 1997, when Lana was just a few months old.
A skilled dancer, Condor trained with Chicago's Joffrey Ballet and New York's Alvin Ailey American Dance Theatre, but turned to acting in high school. The rising star was in study hall when she found out she got the role in X-Men, which was her third audition ever. In addition to her turn as a mutant superhero, Lana also had roles in Patriot's Day and the upcoming film Alita: Battle Angel, and while her on-screen character Lara Jean may have to learn how to break out of her shell, Lana Condor is well on her way to becoming a Hollywood darling.