AJ Michalka on Performing With Sister Aly 15 Years Later: "We've Really Found Our Rhythm as Women"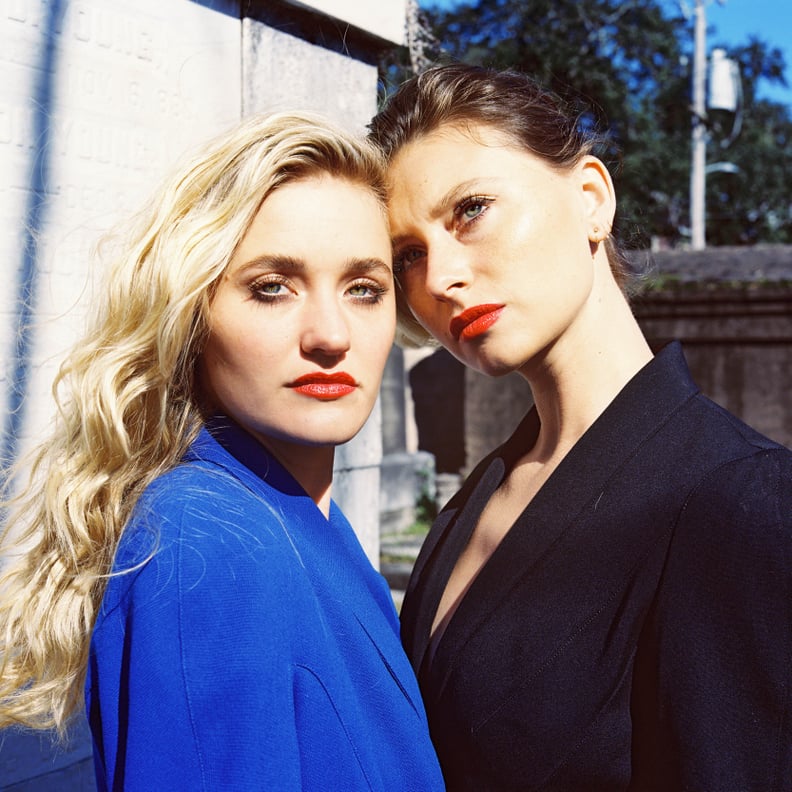 Stephen Ringer
Stephen Ringer
Aly & AJ have come a long way in the last 15 years. The sister duo, Aly and AJ Michalka, first rose to fame with pop rock hits like "Potential Breakup Song" and "Chemicals React" in the early 2000s, and over the years, fans have watched them mature not only as artists, but also as young women. In 2017, they made their nearly 10-year comeback to music with their '80s-inspired single, "Take Me," followed by their appropriately titled EP, Ten Years, later that year.
Now, the ladies are back yet again. Following the release of their insanely catchy lead single "Church" and the upbeat track "Don't Go Changing" earlier this year, Aly & AJ released their new synth-pop EP, Sanctuary, on May 10, and are currently performing across the country for their Sanctuary tour.
"A sanctuary can be something different for a lot of people, but for us, sanctuary really represents our fans."
While their new EP reads as a dedication to their loyal fans, it's also about their personal growth as performers as well. When I recently spoke with AJ, she discussed how the duo's EP title reflects that new chapter in their careers. "For us, the word sanctuary was very much an emphasis on rebirth and renewal and figuring out who we are as women," she said. "A sanctuary can be something different for a lot of people, but for us, sanctuary really represents our fans and the collection of our work and what we do onstage as performers. I hope that when our fans come to live shows they feel that there's that feeling of enjoyment and reawakening and nostalgia and kind of almost rewinding time, like you're enjoying something as a kid again."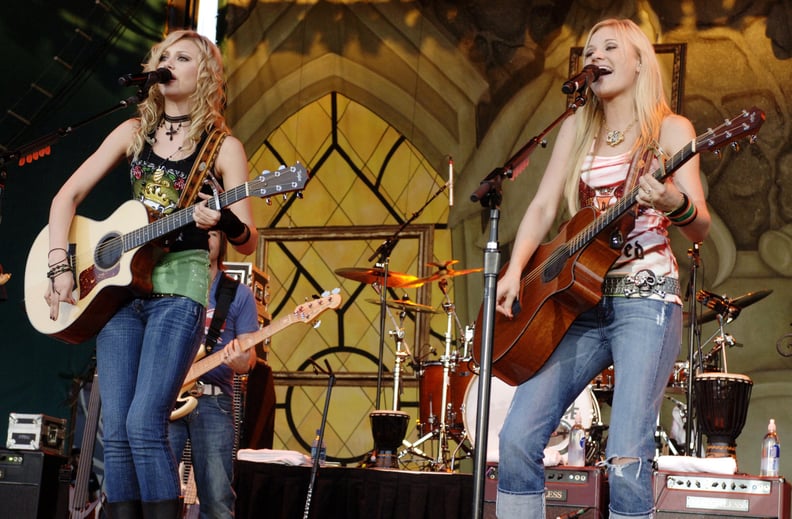 At just 15 and 13 years old, Aly & AJ were kids themselves when they first got their big break with Disney in 2004. At the time, Aly was starring on the Disney Channel series Phil of the Future, and though the show only ran for two seasons, it was just the beginning for Aly & AJ. They released their first album Into the Rush in 2005, followed by the Christmas album Acoustic Hearts of Winter the next year, and they eventually released their third album, Insomniatic, in 2007.
Though they were thrust into the spotlight at a young age, AJ admitted that the crazy experience instilled a strong work ethic in them down the road. "Being as young as we started, it's important to just really follow a true path that you feel passionate about," she said. "I think it's really easy to try to shove yourself into a mold that's created by a bigger machine. I do think that that's hard as a young artist. But I feel like Aly and I have found a confidence and a strength, that I think many women have found, that we're now able to grow into our own as artists. I'm really proud of this time for music because I think Aly and I taking that 10-year break really helped instill a work ethic and a drive and a confidence that our new music now really has behind it."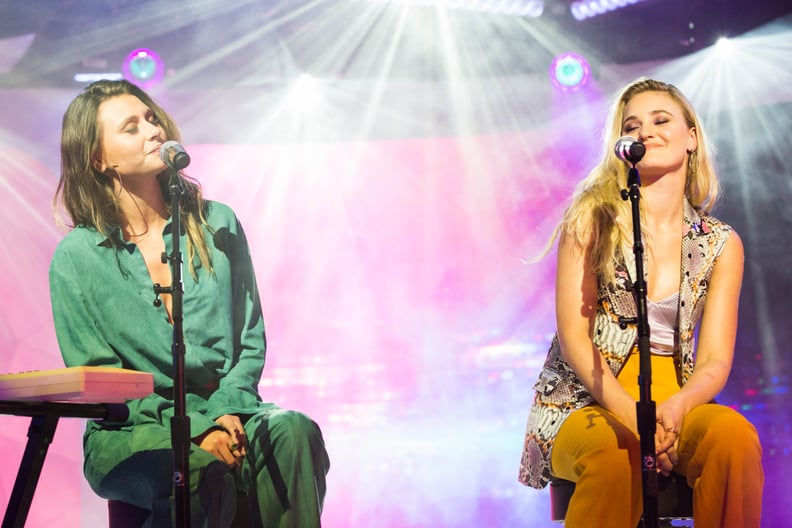 Of course, they still have a lot of love for their past songs as well. "There's a lot of songs that I still gravitate towards that never came out as singles," AJ explained. "Songs like 'Division' and 'Flattery,' as well as 'Closure,' 'Sticks and Stones,' 'No One,' those songs really resonate with me up till now, which is cool because they were written so long ago." In fact, they actually play a few of their old tunes at their shows, which definitely gets the old-school fans (myself included) riled up.
AJ added that seeing those dedicated fans in the audience, wearing their old concert t-shirts and singing every word of their hits, actually makes her pretty emotional. "Some nights [it] brings tears to my eyes to think that people still care about the old music as well as the new," she said. "Seeing that they are holding up an old CD from 15 years ago and wearing shirts from a tour we went on 12 years ago, it's amazing that [our] career has been able to travel this far."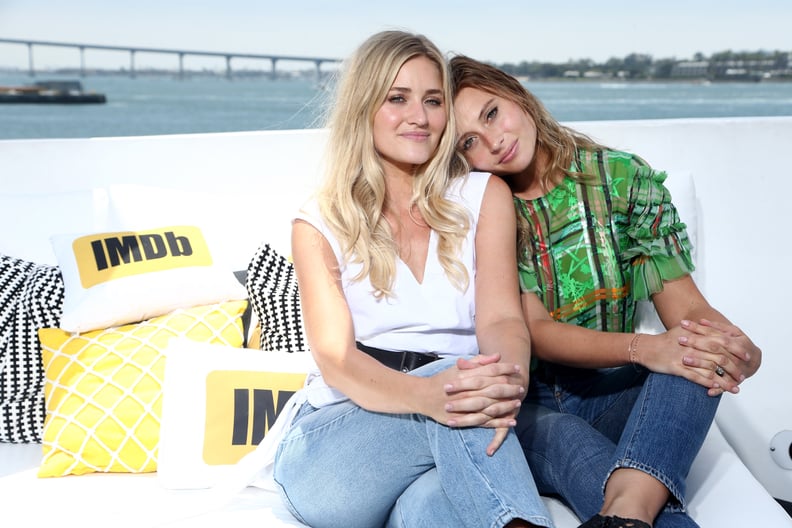 While their music has certainly evolved over the years, one thing that has remained the same is their sweet sibling bond with each other. "I love being on the stage with her," AJ said about performing with her older sister Aly. "I think there's energy that Aly and I bring together as siblings that is really strong. There's a way we connect. There's a way we harmonize. There's a way we sound and a way we blend that we've worked on for years. But we also have really found our rhythm as women and it's cool to be out there with my best friend who also happens to be good."
You can currently see Aly & AJ in concert during their Sanctuary tour. Tickets are available here.