9 Tiny, Exciting Details About American Horror Story's Next Theme
It may be hard to believe, but American Horror Story season six kicks off on Wednesday, and we're still very much at a loss for information. We've got a handful of cast members who are basically locked in, but when it comes to theme, all we have are theories. PaleyFest hosted an American Horror Story panel in March, and cocreator Ryan Murphy shared a few tiny, very exciting details about what's to come. Since then, we've gotten posters, teasers, and more hints, but with less than a day to go, we're more confused than ever. Let's rehash everything we've learned.
01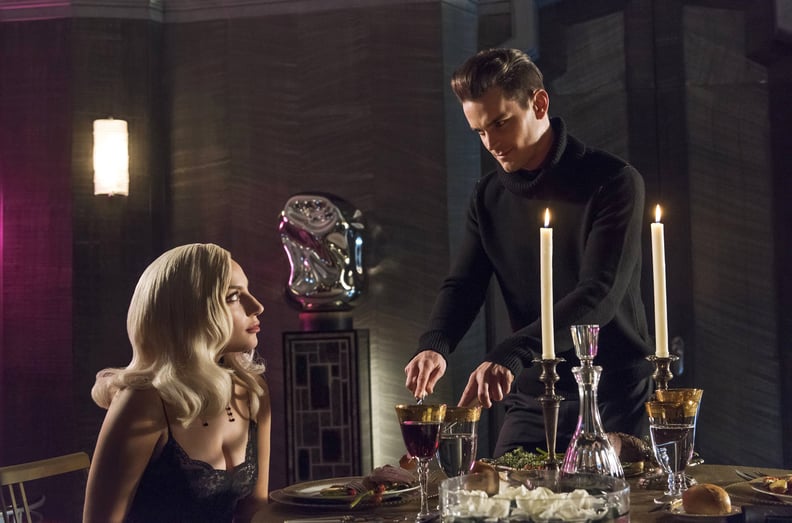 They've Been Working on 2 Separate Ideas at Once
During the American Horror Story panel at Paleyfest, Ryan Murphy explained that they haven't quite settled on the theme for the show's sixth season. "The interesting thing about this season is we've been working on two ideas at once, which we've never done."
02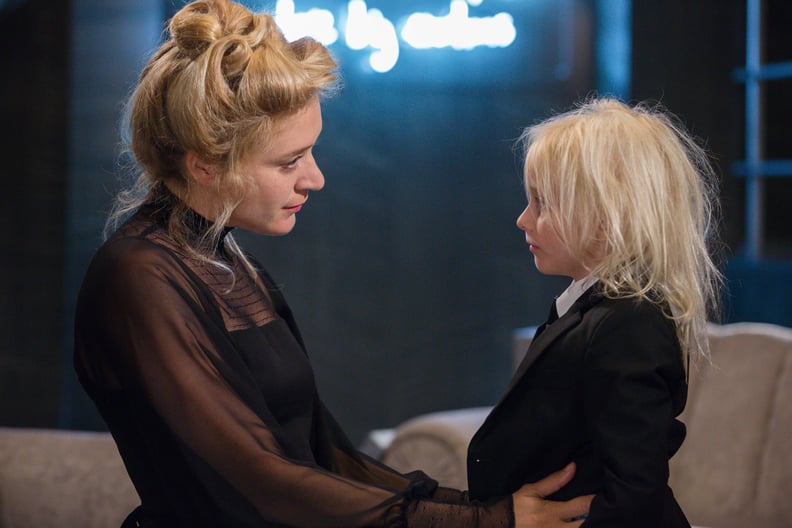 There Will Almost Certainly Be Children Involved
03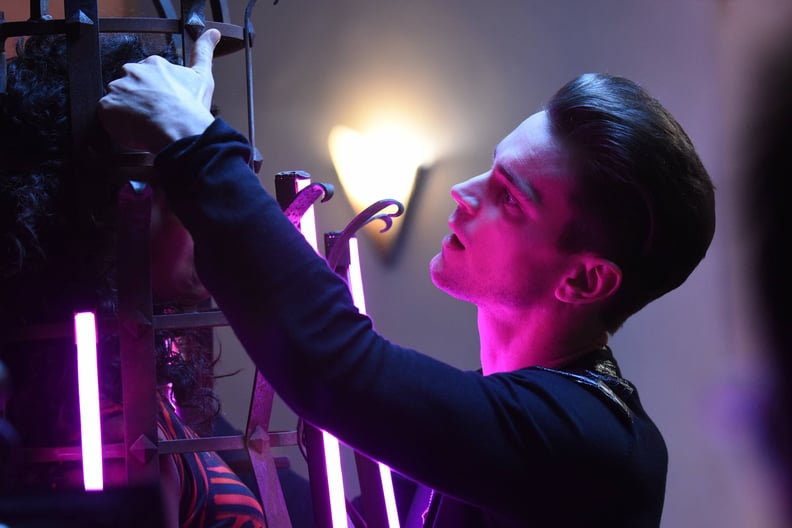 They're Using a Format That We've Never Seen on the Show Before
If you think AHS is settling into monotony, you're dead wrong. It seems like they might really change things up this season. Murphy hinted, "Both things that we're writing right now — we haven't yet declared the winner — will have a different form than we've ever done, so we're excited about that. We'll talk about it soon, but we haven't landed on it." Two ideas and a different form? We. Need. More.
04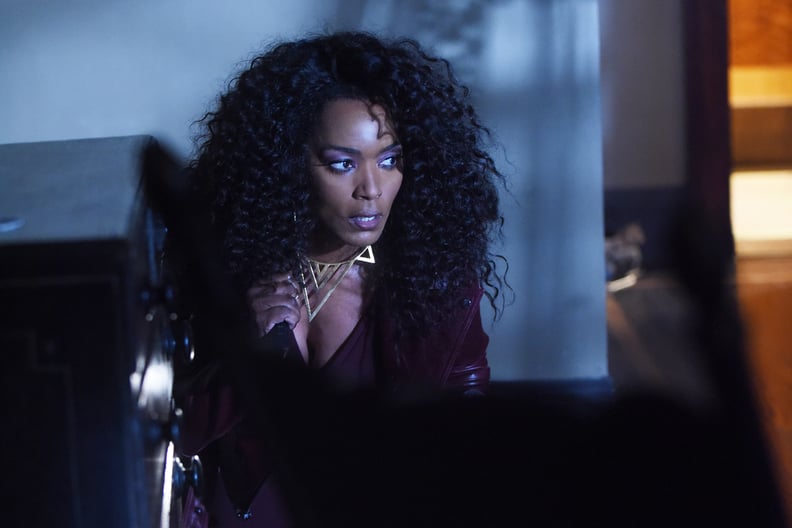 Early Themes Allude to Alcohol Dependence and Subordination
During a recent interview with Entertainment Weekly, Angela Bassett gave a few interesting details about her new character, straight from Ryan Murphy. "I would imbibe a little bit too much, and yet I was very inuitive also, and maybe Sarah [Paulson] was somehow the boss of me." While the character notes may seem innocuous at best, they serve as a snapshot of what's top of mind for Ryan Murphy during this planning stage. There's a solid chance these details could come into play in a big way this season.
05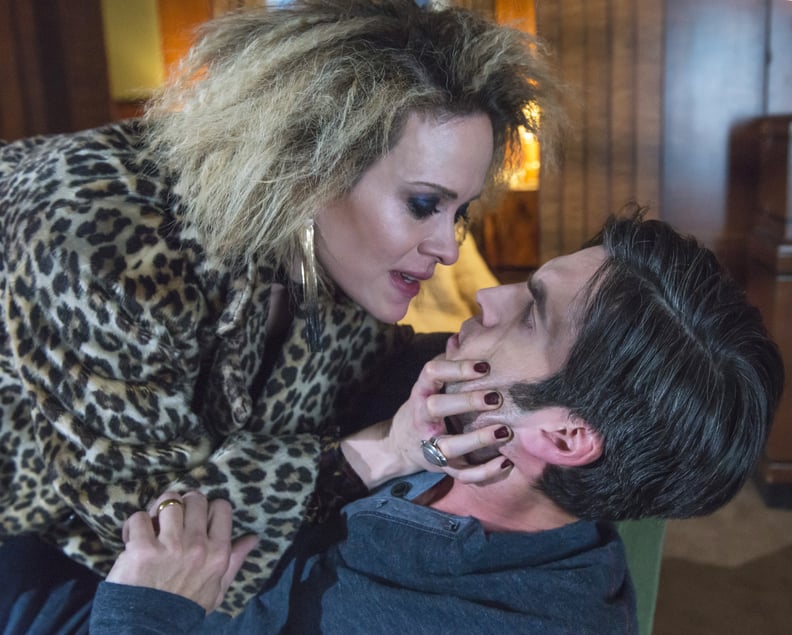 There Will More Than Likely Be Even More Season Connections and Character Collisions
The finale of Hotel marked a pretty rare moment in American Horror Story history: Sarah Paulson played two of her characters at once. With Billie Dean Howard from Murder House and Hypodermic Sally from Hotel under one roof, it certainly made for a compelling, captivating story arc. Murphy revealed that it could happen more and more. He said, "The deeper that we go into the series — hopefully we'll last decades and decades — you will see that there's a definite universe and all the worlds are collided, sometimes in a very bizarre, interesting way. You will be seeing more and more of that as we go along."
06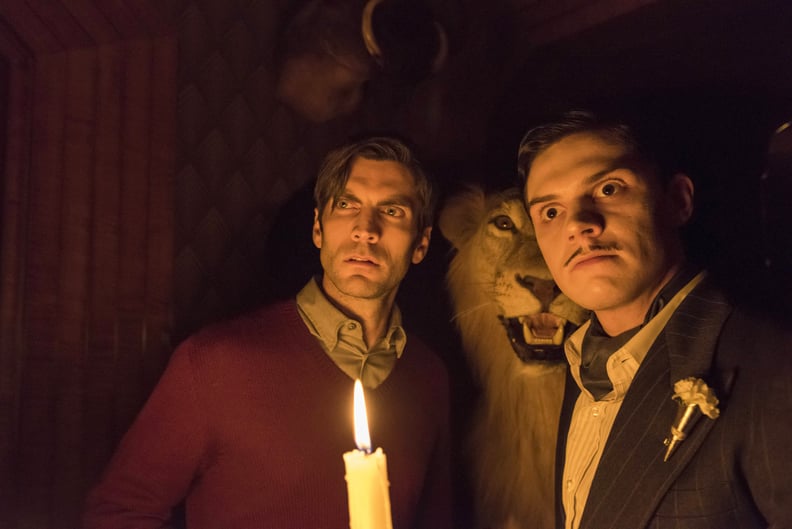 The Stars Won't Reveal Anything, and Production Started in June
In a June interview with People, Evan Peters revealed he still has no idea what the theme is. "No, I wish I knew," the actor answered. "Do you know?" His interviewer prodded further and asked when he'd find out, and he said, "I don't know. We start shooting June 7." Even when he gave another interview at the end of August, he still couldn't share anything about the season. "I don't know," he replied, more than a half a dozen times.
07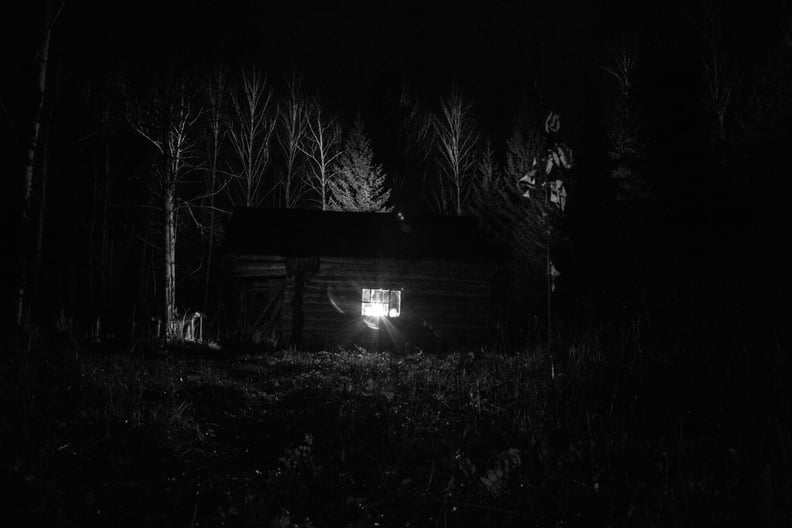 The VR Experience at Comic-Con Allegedly Contained a Clue
During the American Horror Story VR Experience at Comic-Con, fans were immersed in scenes that hearkened back to the show's first five seasons. The odd thing was, one of the scenes didn't seem to align with any of them. According to POPSUGAR editor Maggie Pehanick, who witnessed the scene herself, "You're in a forest at night. You see the stars above you, then you realize you're on a stake. Three figures in hooded brown robes approach (levitate might be a more accurate verb here) and start chanting. The sticks under you light up and you're burned alive." Perhaps the new season will focus on a cult, or take us deep into the woods.
08
A Mysterious Logo Has Been Unveiled
In June, a strange logo appeared on the show's social accounts, including Facebook. It's a six intersecting with a question mark. It falls in line with what seems to be the marketing plan for this season: mystery. The six and the question mark have popped up in tons of different forms, each one asking the same question: where will we go next?
09
There Are More Than 20 Teasers, but There's a Catch
In July, FX finally released the first teasers for season six. But there's a catch: FX Networks CEO John Landgraf revealed that only one teaser is legitimate. That is to say, one is representative of the theme, and the rest are misdirects. Good luck puzzling that one out.