The Bachelorette: When Is Clare Crawley Leaving the Show?
We Already Have a Pretty Good Idea When Clare Will Be Leaving The Bachelorette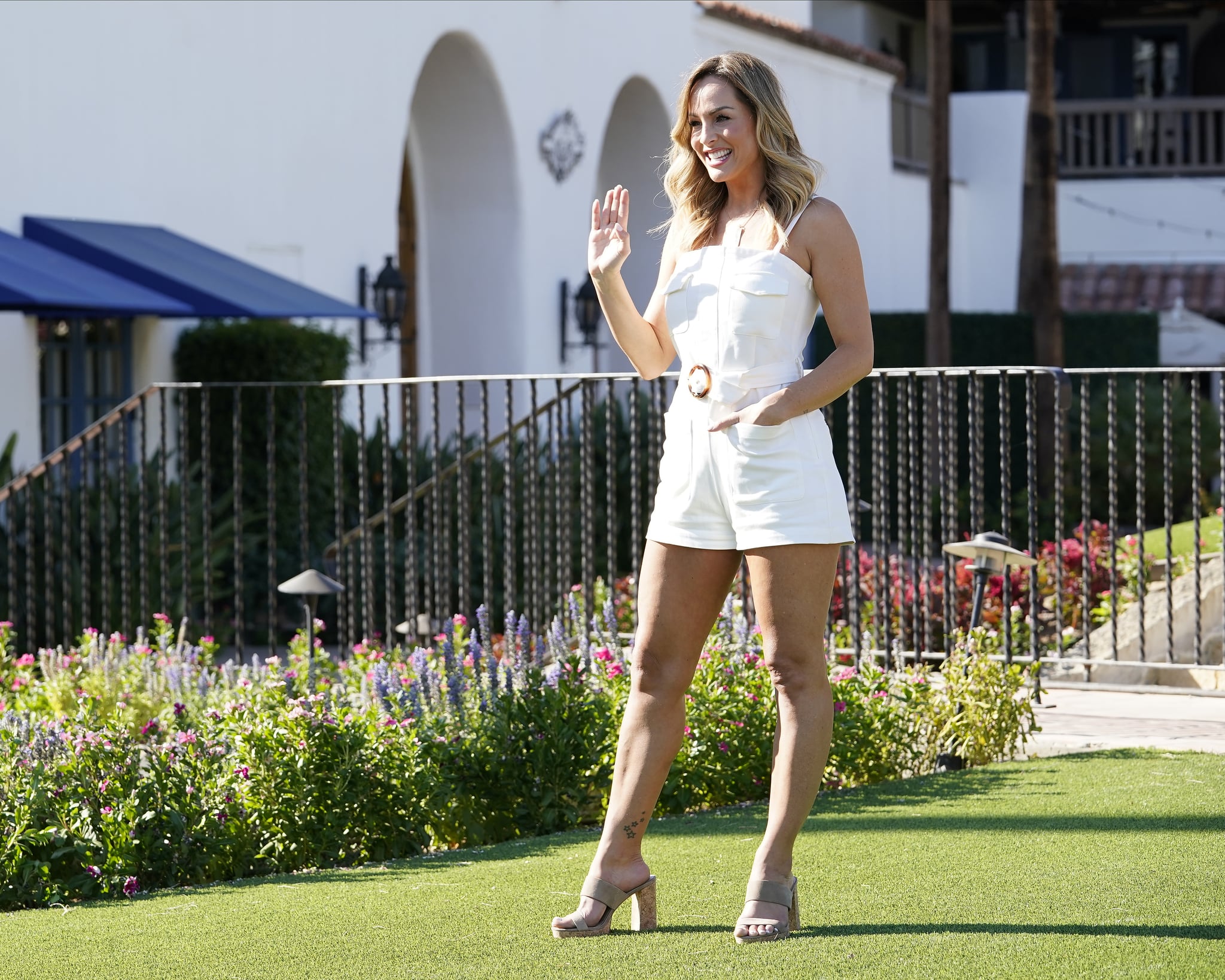 If you're watching Clare Crawley's season of The Bachelorette, you already have a fair idea of where her journey is going. The leading lady has her eye firmly on the prize, and that happens to be former NFL player Dale Moss, which is kind of a problem considering she still has a large group of men fighting for her affection. But with all the reports and a ton of teasing from ABC, it's safe to say we know Clare will be leaving the season early with Dale on her arm. The only question is, when?
Thankfully, that hasn't been shrouded in too much mystery! Reality-TV expert Reality Steve reported that Clare supposedly gets through three rose ceremonies before production sends her packing with Dale at her side. The second rose ceremony was on Oct. 27, and for those of you who've seen the episode already, it's heavily hinted at that the end is near. Not only has Clare sent home some men during her rose ceremonies, but she also sent home two guys outside of them. She's cutting to the quick, and the men are starting to notice that her attention isn't as divided as they may have hoped. So, Nov. 5 being her final rose ceremony checks out with the general vibe of events happening.
But because this is The Bachelorette, we can already guess that Clare's exit won't be a quick or easy one. It's obvious to everyone that Clare no longer wants to play the Bachelorette game, she's found the man she's into, and she's done with the whole charade. The fact that she keeps canceling dates is a clear indication that she doesn't have it in her to pretend to be into any guy other than Dale. But we can guess that the show will stretch her exit to last the full two-hour time slot for the Nov. 5 episode and follow up with Tayshia Adams stepping in to officially replace her in the following week on Nov. 10. So hold on, Tayshia fans, you're almost there!