Brendan Got Tayshia's First Date — What to Know About This Bachelorette Contestant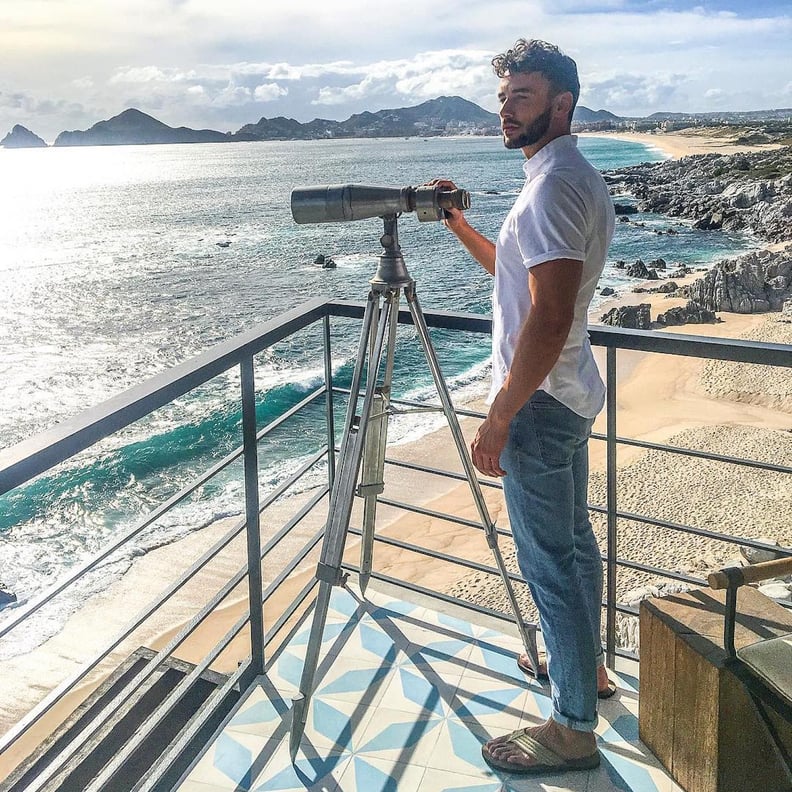 Tayshia Adams is wasting no time hitting the ground running as the new Bachelorette, and we can already see some sparks between her and Brendan Morais, who she chooses for her first one-on-one date. Brendan has been a pretty low-key presence on the season so far, but after their successful date and a heart-to-heart that reveals some things they have in common, we're starting to look at him like a frontrunner! So, naturally, we're super curious about what else we can find out about Brendan. If you're just as curious, keep reading for six interesting facts about Brendan as we wait to see how his journey with Tayshia will turn out!
He's the Same Age as Tayshia
According to his official ABC bio, Brendan is actually the exact same age as Tayshia — they've both just hit the big 3-0!
He's Definitely Family-Oriented
Brendan occasionally posts pictures with his family, like this one with his sister Tahnia. His Bachelorette bio notes that he "can't get enough of" hanging out with his nieces and nephews, too!
He's Got Quite an Interesting Resume
Although his bio lists his occupation as "commercial roofer" — he works for his family's roofing business — Brendan also has dabbled in a career in front of the camera. He has an actual IMDb page, which lists his acting credits, including two 2017 short films and the indie movie Get Rich Free. According to his hometown paper, the Milford Daily News, he also had a brief, uncredited role in the Denzel Washington thriller The Equalizer.
A quick look at Brendan's Instagram page reveals that he's also a model: he's represented by NEMG and Maggie Inc., and has apparently done both commercials and print ads, according to his portfolios on the agency sites.
He Played Basketball in School
His brother Dan revealed to the Milford Daily News that Brendan was a basketball star in high school. He scored a whopping 1,000 points in high school, was named the team MVP one year, and was named team captain for his senior year before playing in college as well. After graduation, he continued to use his on-court talents as a coach for middle school and junior varsity teams at his alma mater, Bethany Christian.
He's a Divorcé
Brendan makes no secret of the fact that he — like Tayshia — has been married before. In fact, the two have a heart-to-heart about that on their first date.
"In my early 20s, I did get married," he tells Tayshia. "It was a high school sweetheart situation." Ultimately, he admits, there was no big fight or scandal that ended his marriage — "we really fell out of love." Attempts at couples' therapy still didn't repair their relationship, and they decided to divorce.
He also reflects honestly on the complicated feelings his failed marriage caused. "I didn't really know who I was without her, and she didn't really know who she was without me . . . It was definitely hard for me knowing that I failed to a certain extent."
He Really Wants to Be a Dad
During his date with Tayshia, Brendan also reveals that the final straw for his first marriage was a difference of opinion over having kids. His ex made the decision that "children weren't in her future," which, he explains, was the biggest dealbreaker. "I would have stuck it out at least initially in my mind" if not for that, he says.