The 10 Best Baby-Sitters Club Books of All Time, Ranked
As POPSUGAR editors, we independently select and write about stuff we love and think you'll like too. If you buy a product we have recommended, we may receive affiliate commission, which in turn supports our work.
Netflix is giving '90s kids everywhere the gift of a brand-new Baby-Sitters Club TV show, and to say I'm excited would be an understatement. Like so many people who grew up in the '90s, I was a devoted BSC fan, and honestly, nothing has changed. With the new TV show coming to Netflix, now is the perfect time to look back on the best Baby-Sitters Club books — especially since some of them will inspire stories in the show's first season.
Ann M. Martin's classic book series keeps young readers coming back for more by mixing the wholesomeness of growing up in a tight-knit community with storytelling that doesn't talk down to the audience. Over the course of 200-plus books (counting the Super Specials, mysteries, and other spinoffs), Kristy, Claudia, Stacey, Mary Anne, and the rest of the club deal with everything from crushes to chronic illness. Whether the young teens are dealing with standard middle school drama or more serious social issues, Martin always approached every subject with the same level of care and attention. That's what makes choosing just 10 books to highlight so hard.
To make things a little easier, I only chose books from the main series, which disqualified gems like Baby-Sitters on Board! and Kristy and the Haunted Mansion, and I tried to make sure all of the major sitters were represented on the list. With that in mind, read on to see my picks for the 10 best Baby-Sitters Club books ever.
10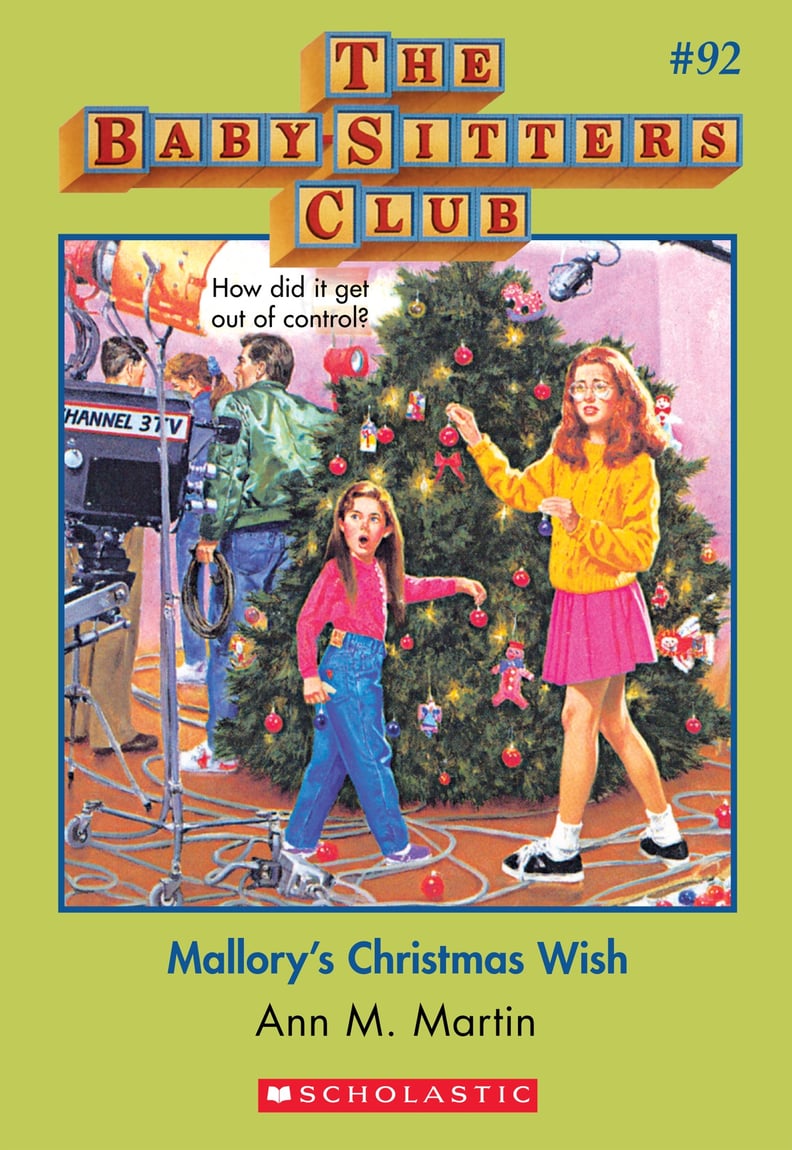 Mallory's Christmas Wish
Look, I can't prove that Mallory's Christmas Wish inspired an entire generation's obsession with Hallmark Christmas movies, but come on, it totally did. Seeing Mallory and her family invite camera crews into their lives to capture their old-fashioned holiday provides the perfect mix of holiday cheer and Pike family antics, while also skewering the concept of reality TV. Ultimately, the Pikes realize the cameras and staged Christmas fun are ruining their holiday and kick out the crew. This Mallory story proves to be eerily relevant in the digital age and offers up a solid lesson about the pitfalls of trying to create a "perfect" holiday experience.
09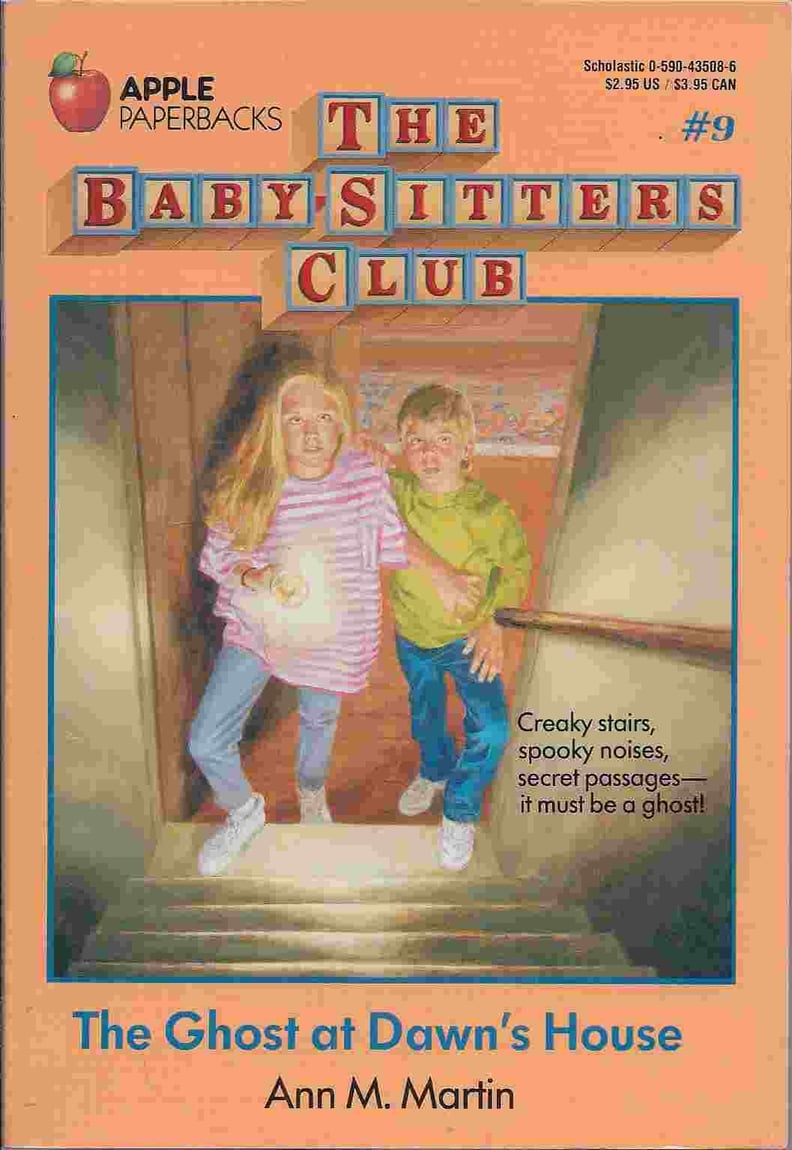 The Ghost at Dawn's House
Before Martin and Scholastic created a separate mystery spinoff series, the babysitters would sometimes channel their inner Nancy Drew in the main series. Nowhere does this work better than in The Ghost at Dawn's House, a spooky story replete with a secret passageway and a haunting peek into Stoneybrook's past. While Dawn stories typically focus on either her passion for the planet or issues with her parents, The Ghost at Dawn's House is a more lighthearted tale — and it's all the better for it.
08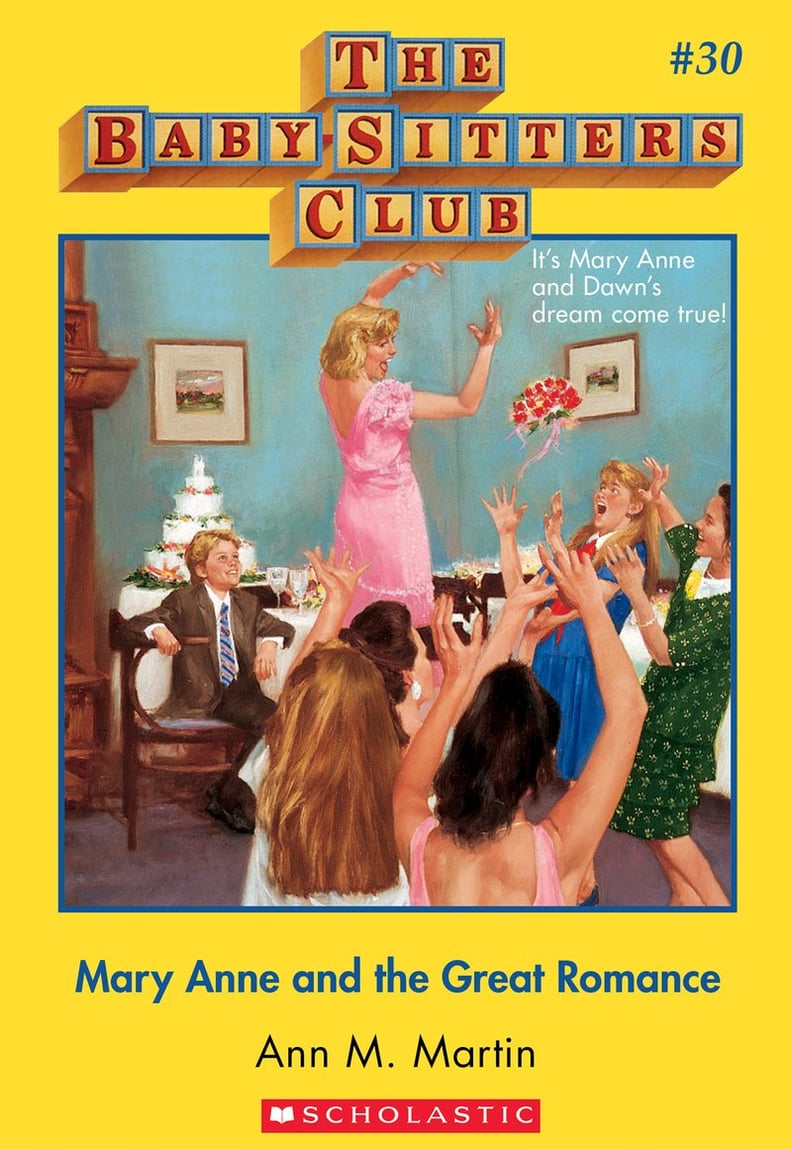 Mary Anne and the Great Romance + Dawn's Wicked Stepsister
It's impossible to mention Mary Anne and the Great Romance without also mentioning Dawn's Wicked Stepsister. The two books work as a pair, and Mary Anne's story in particular does a terrific job of exploring the mix of excitement and apprehension that come with joining a blended family.
In the first book, Mary Anne's dad and Dawn's mom decide to get married, which means the best friends will now be stepsisters, too. But it also means Mary Anne has to deal with the reality of moving, sharing her dad with Dawn and her new stepmom, and generally having her entire life change in a matter of days. For any child struggling with new blended-family dynamics, this book and Dawn's Wicked Stepsister, which continues to chronicle Dawn and Mary Anne adjusting to their new living arrangement, are must reads.
07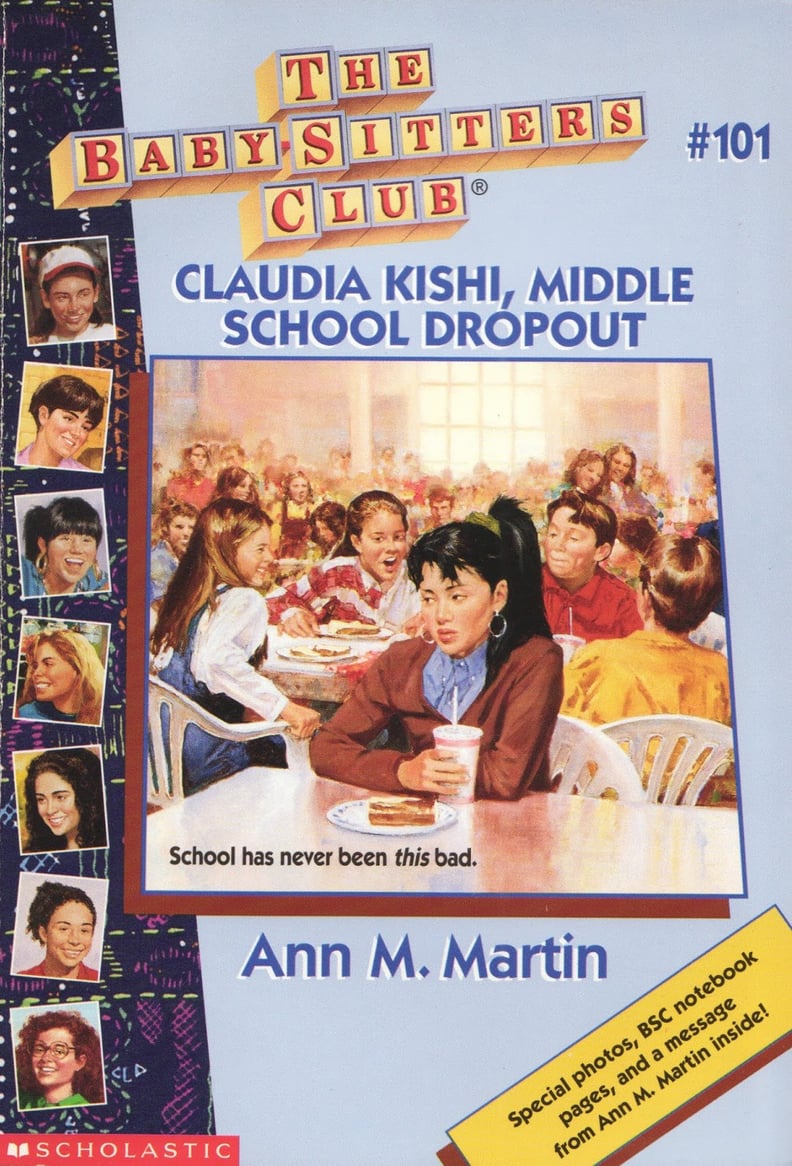 Claudia Kishi, Middle School Dropout
Claudia's trouble in school is a long-running plot point throughout the series, but it's not until Claudia Kishi, Middle School Dropout that her parents and the school truly try something major to help her catch up with her peers. As No. 101 in the series, this Claudia story is one of the character's last, and by sending her back to the seventh grade and showing her deal with the move on an emotional level, it marks a true change for her. Being separated from her friends isn't easy, but the move helps Claudia address her learning difficulties in a meaningful way that also shows young readers that it's OK to learn at your own pace or need a little extra help sometimes.
06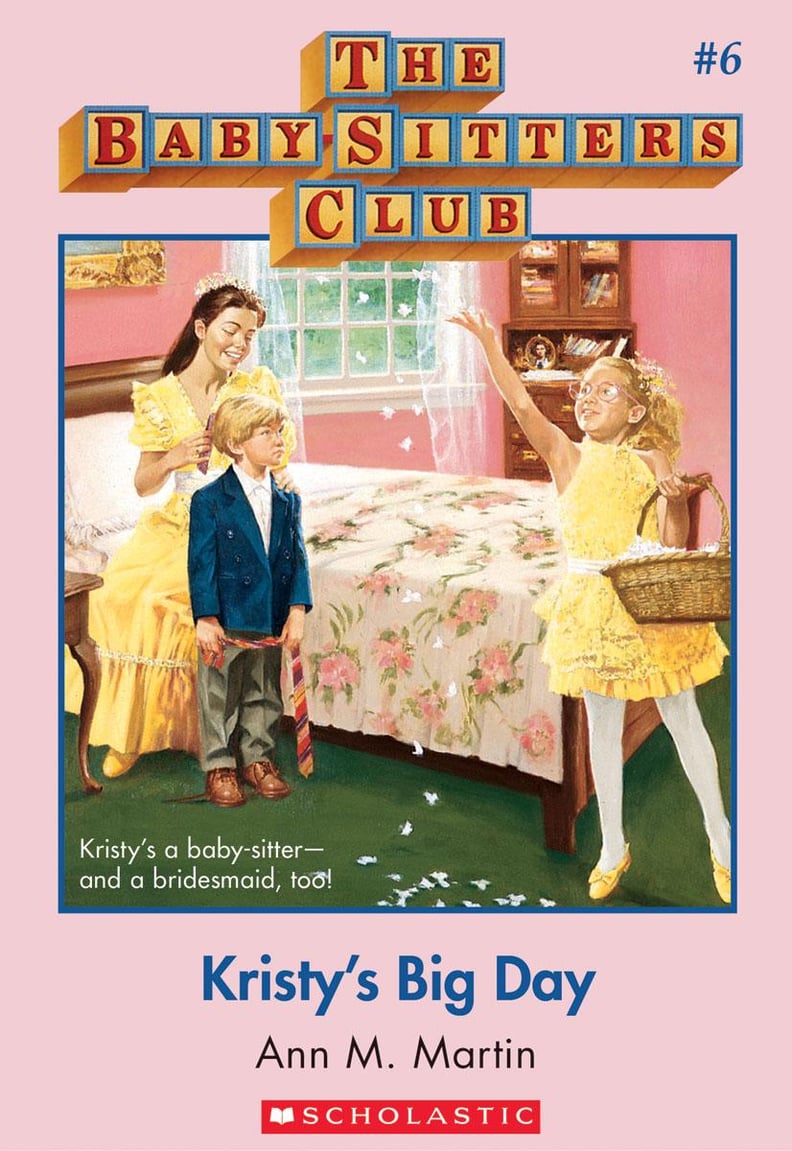 Kristy's Big Day
Before Dawn and Mary Anne's parents get married, Kristy has her own blended-family storyline in Kristy's Big Day. This wedding-centric outing is a blast for a number of reasons, not the least of which is that the BSC has to babysit 14 kids for one week. This marks the first time the club takes on such a big job, and it leads to some top-notch hijinks. This Kristy outing isn't just about the club's extreme babysitting gig, though; it also delves into Kristy's mixed emotions about her mom, Elizabeth, marrying Watson and what it means for her family. Kristy's Big Day is a joyful, heartfelt story about embracing change that captures the essence of what makes the series so enduring.
05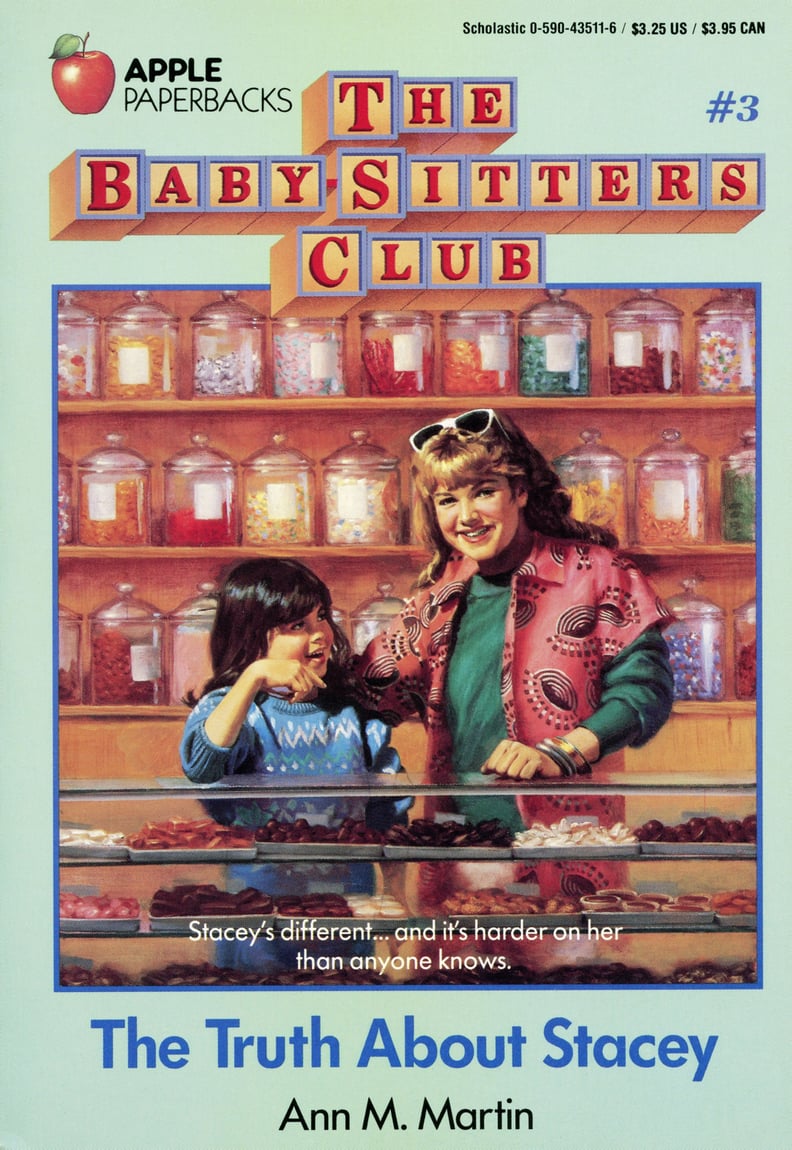 The Truth About Stacey
In the first Stacey book, The Truth About Stacey, Martin gives readers a detailed look at what life with diabetes is like for everyone's favorite New York City girl. What makes this book such a standout is that Martin never defines Stacey by her disease. Even as her parents struggle to come to terms with their daughter's chronic disease, Stacey is determined to live a normal teen life, while also being responsible enough to take care of herself. Likewise, Martin commits to balancing Stacey's journey with a fun B plot involving a rival club of babysitters, proving that even in issue-centric outings, she never loses sight of how multifaceted her young characters are.
04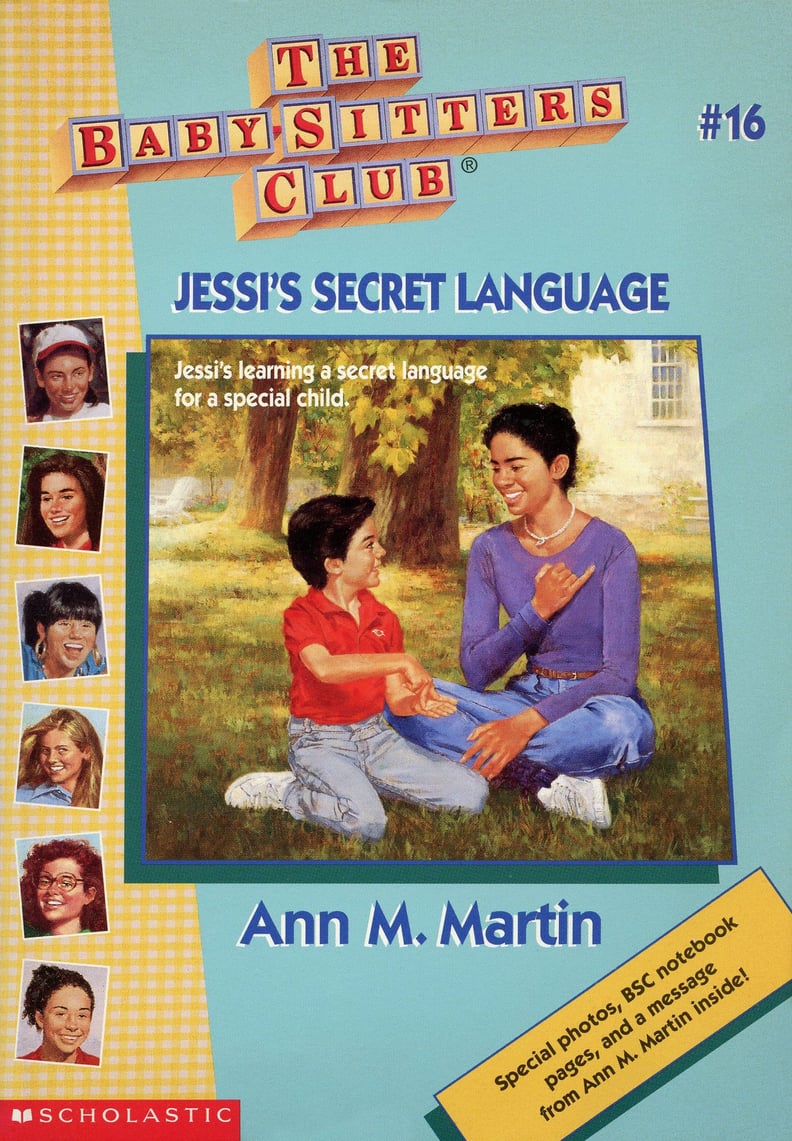 Jessi's Secret Language
The Baby-Sitters Club did its share of issues books, but none of them is more nuanced than Jessi's Secret Language. In the book, Jessi gets a regular job watching a little boy named Matt who has been deaf since birth. In order to communicate with him, she begins learning ASL and encouraging other children in the neighborhood to learn, too. Her efforts showcase just how empathetic Jessi is and how far she's willing to go to make others feel included. Add in a ballet subplot that dovetails with the main story in an emotional way, and you have a true classic BSC novel.
03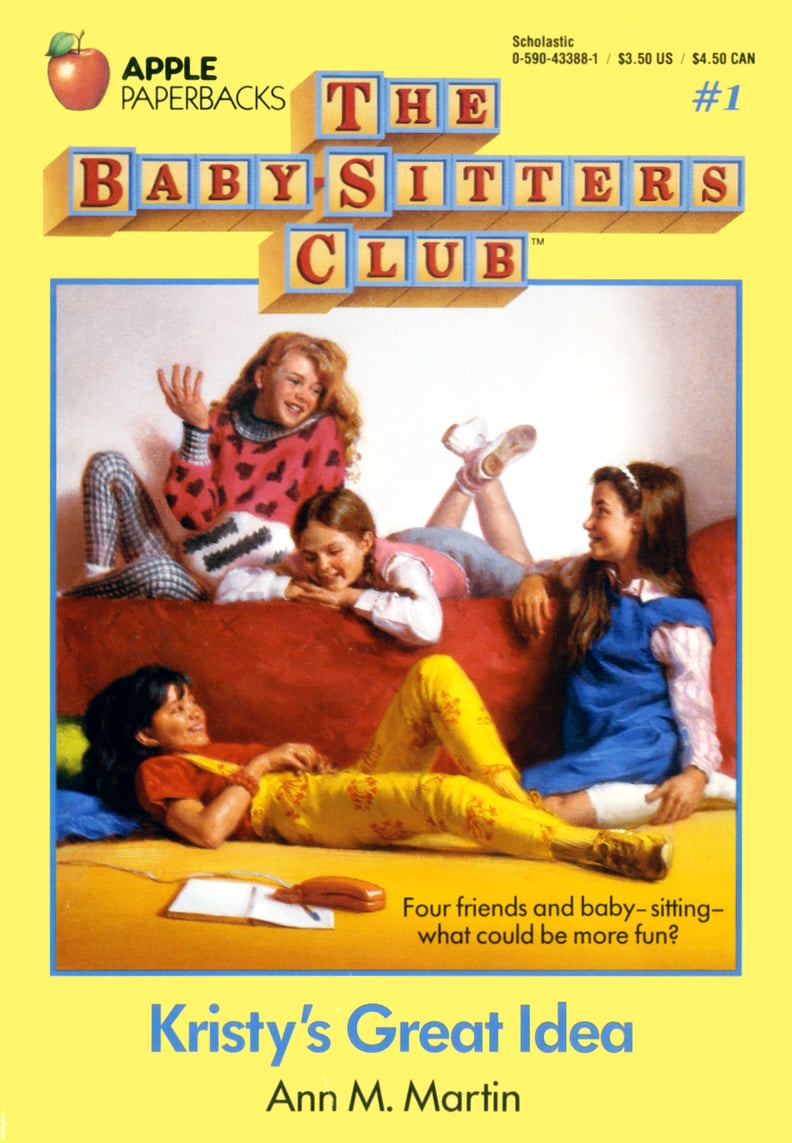 Kristy's Great Idea
Kristy's Great Idea is the book that started it all, which automatically makes it a classic. However, it also happens to be a genuinely terrific story of friendship that's full of iconic firsts for the club: Claudia's first fabulous outfit, the girls' first sitting jobs, and their first squabbles. Kristy, Claudia, Mary Anne, and Stacey are each established in such loving detail that they instantly feel like a squad you want to be part of, and the fact that they possess some serious entrepreneurial spirit only makes them that much cooler.
02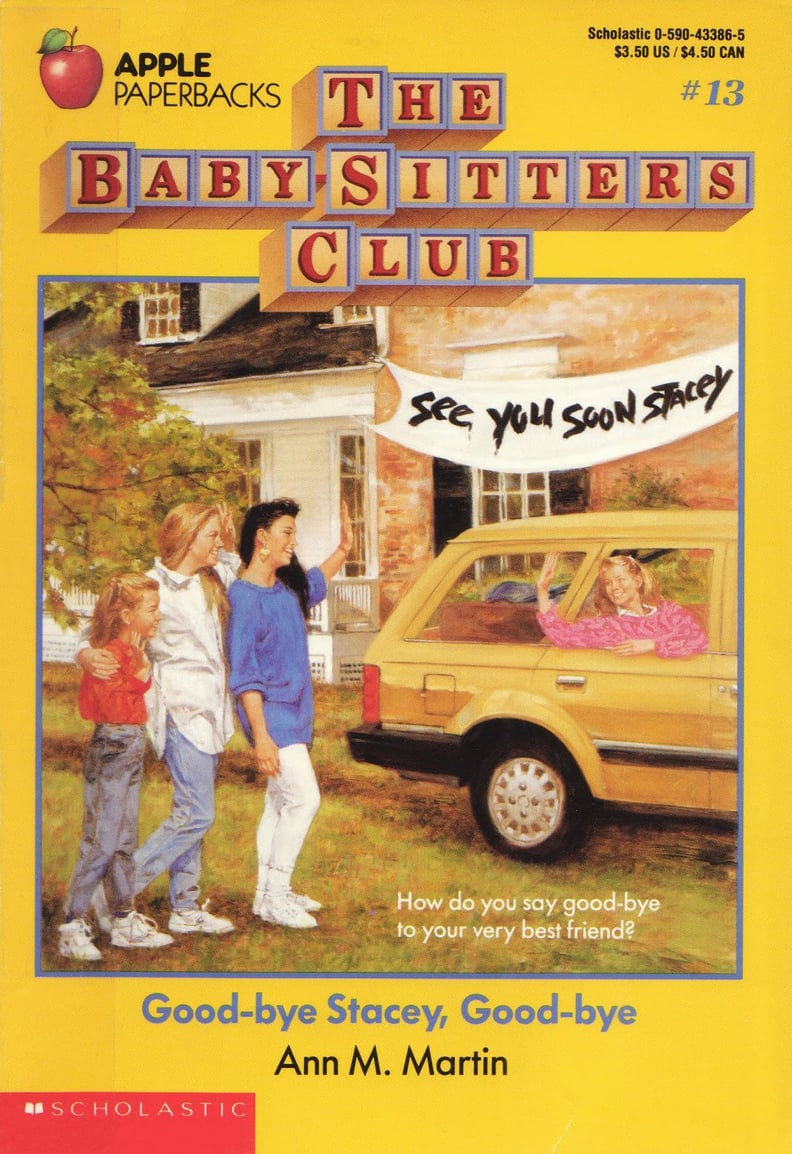 Good-bye Stacey, Good-bye
Look, there's no way around it: Kristy and the gang are stuck in a time loop that sees them repeating the eighth grade over and over again until the final book is released. That sort of restrictive framing device doesn't leave much room for major life changes in the later books, but in Good-bye Stacey, Good-bye, something huge happens: Stacey moves away from Stoneybrook. If that development didn't blow your kid mind, then I envy you, because I was devastated. Stacey's move is the real deal, and although she does eventually return, that doesn't change how emotional her farewell to her friends and charges is in the moment. In this book, Martin establishes that even though the girls won't age throughout the series, they will deal with the same realistic life changes that average kids face in the real world.
01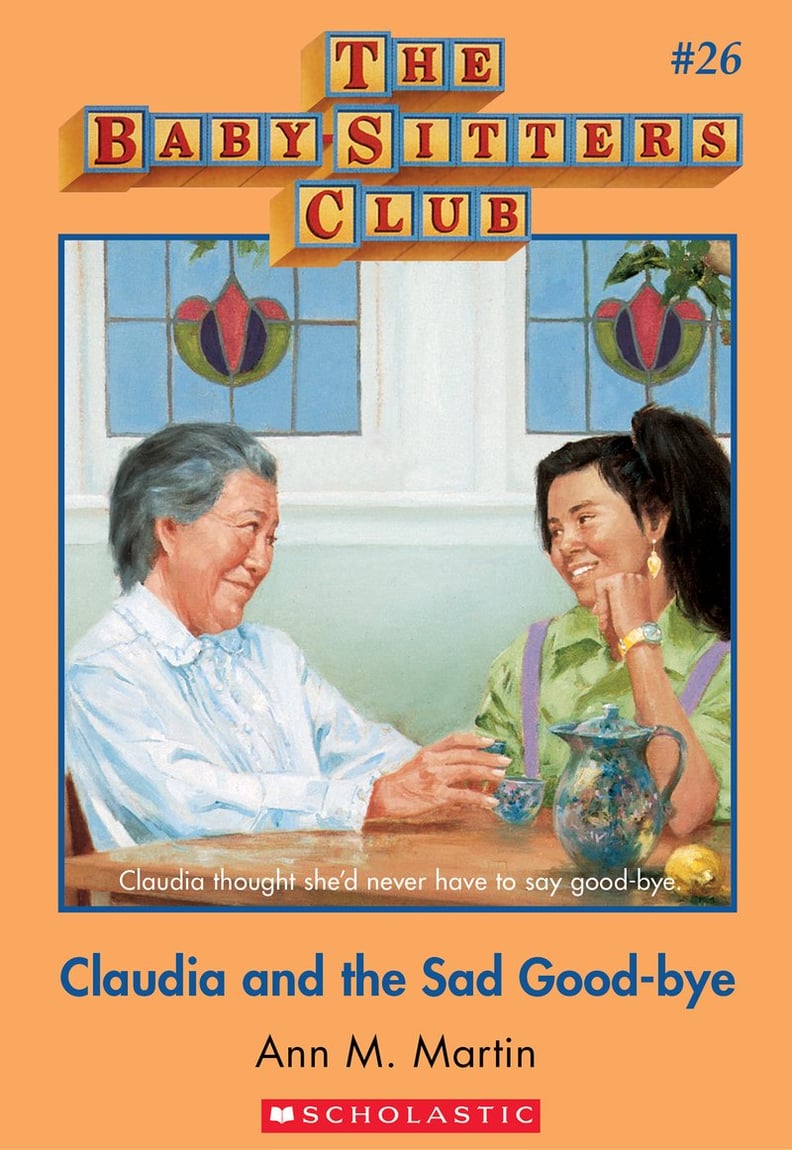 Claudia and the Sad Good-bye
Losing a grandparent is never easy, but it's also something many kids go through at an early age. In Claudia and the Sad Good-bye, Martin allows Claudia the room to authentically grieve for her grandma Mimi. There's nothing simple about her grief, either; Claudia is confused and angry, but she also feels disconnected from what's happening around her, with the funeral itself being a blur. To see her grief depicted in such a natural way felt revolutionary when the book was released, and it still feels that way now. There's no easy fix for the pain that she feels, but her friends rally around her, offering support and sharing their own memories of Mimi.
This heart-wrenching outing is a stunning exploration of friendship, grief, and growing up. It includes everything that makes the BSC such a pivotal series for so many kids both then and now, and for that reason, Claudia and the Sad Good-bye earns the honor of being the best BSC book of them all.